Viking Graves
Just over the wall along the north side of the meadow is where the largest Viking graveyard outside of Scandinavia was excavated in the hospital fields during the building of the Great Southern and Western Railway. 210,000 cubic meters of soil were extracted to accommodate the railway culvert that cut through the Royal Hospital Grounds. This small elongated hill running along the north side of the Royal Hospital Meadow could have provided the perfect topography for a temporary long fort when the Vikings first over wintered in 841 CE. Many of the finds that include several decorative sword hilts and other Viking Grave Goods found their way into the National Museum and are currently on display.
There was also a great battle fought in Kilmainham in 919 between the forces of Niall Glándub and Sitric Cáech. It is believed that the Vikings fortified the V in the landscape formed by the river Camac and the Liffey. The battle took place at the ancient ford near Islandbridge. Sitric's victory gave the Viking free reign over the Liffey estuary for almost 100 years. There is some speculation that the last remnant of a curvilinear field boundary may represent that fortification and later the outer eastern boundary to the Knights Hospitaller Priory. It can be seen in the centre of the meadow during low evening sunlight.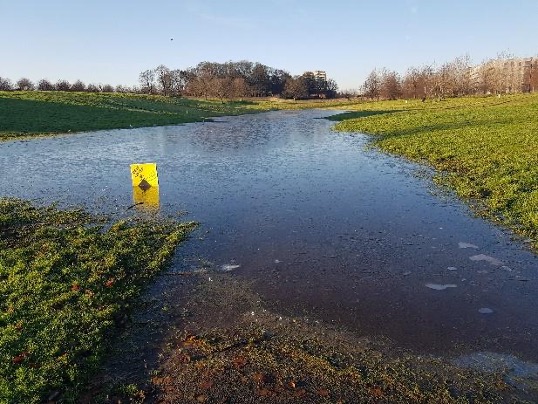 It is also theorised that the dip in the meadow was utilised for the creation of fish ponds to serve the Priory as it was a religious requirement that the Hospitaller community should eat fish twice a week. During heavy winter rains the dip floods and retains water for a considerable period giving fuel to the theory that these were once fish ponds.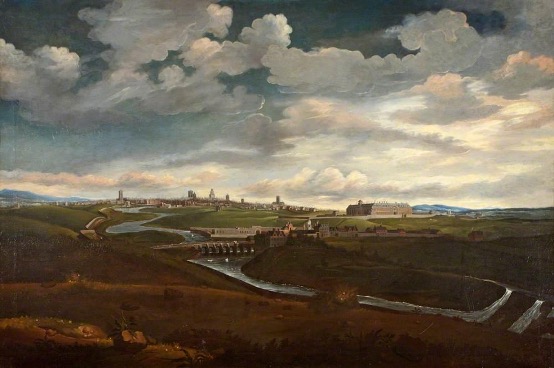 The development of the Royal Hospital also coincides with the growth of landscape painting in Ireland. The Royal Hospital and the view of Dublin from the west became one of the most popular painting perspectives until the building of the railway ruined the bucolic and pastoral view of the city as seen from the Phoenix Park. One of the earliest known views if that by Thomas Bate in 1695.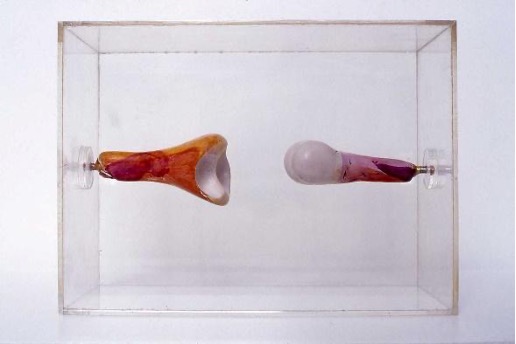 Connecting our short human lives to the long time frame of decay and entropy many artist often try to remind us of the organic nature of our being, memento mori in art present us with skeletons and skulls, the last remnants of our bodies to breakdown in the soil. Barry Cooke's mixed media works like Bone Box 41 try to remind us of our material being, and that we are not apart from nature, but a part of nature. As with all limited resources on this fragile planet we all pass on and leave only little traces of our presence for future generations to discover.