Deputy Master's Garden & Keepers House
The walled garden known as the Deputy Master's Garden is present in the earliest maps that include the Royal Hospital Grounds, and it appears in the oldest known painting of the Hospital by Thomas Bate, before the western avenue leading to the West gate was developed.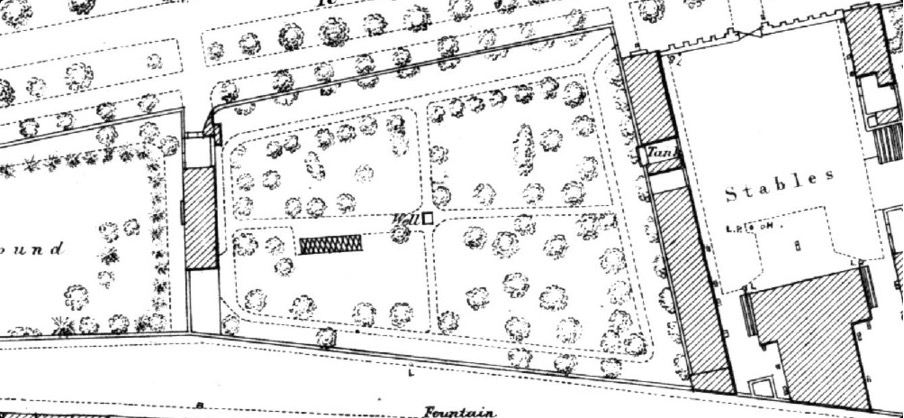 In the early 1600's the gate house from the Medieval Priory of the Knights hospitallers stood somewhere in this general area and had an adjacent walled garden. The keeper of the ruins of Kilmainham resided in the gate tower with rights over the use of the garden. The building currently standing in the garden was built in 1760 and was called the Keeper's House. The walled garden would have supplied vegetables and fruits for the Deputy Masters table.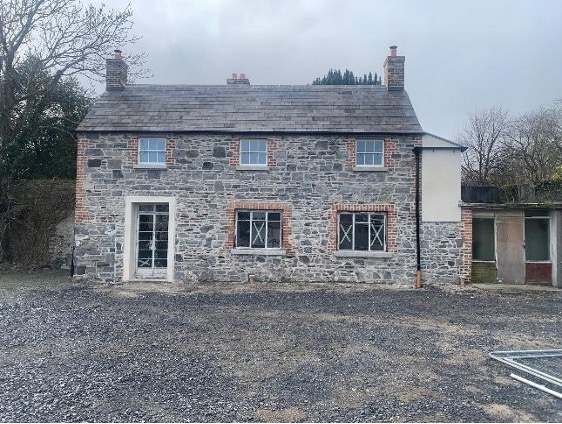 In more recent years the space has been taken over by the adjoining Kilmainham Garda Station in the former Royal Hospital Stables.
The last residents of the Keeper's House were Edward and Josephine Halpin. Edward was the OPW Head Gardener for, Áras an Uachtaráin, the Presidents Residence, in the Phoenix Park and the War Memorial Gardens at Islanbridge. Edward and Josephine moved into the Keepers House in the early 1940's with his appointment of Head Gardener. After Edward's death in 1978, Josephine remained in the house until 1996. The house fell into disrepair until it was carefully restored by the OPW in 2022 for use by the Gardaí.