The Chapel Window
One of the most spectacular features of the Royal Hospital is the stained glass window of the chapel. The window was a gift from Queen Victoria, donated after a visit to the hospital in 1849. During her visit she is quoted as saying to the pensioners: "I am glad indeed to see you all so comfortable." An extraordinary statement when considered in light of the millions that had died and suffered due to famine and political inaction in the previous four years.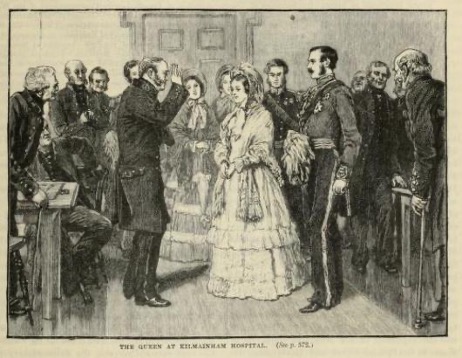 The commission was carried out by an Irish stained glass artist based in London, Michael O'Conner. To accommodate the design the length of the window needed to be doubled. The design features the coats of arms of past masters and deputy masters of the Hospital along with images of King Stephen I, king Henry II and St John the Baptist to commemorate the Hospitaller Priory that once stood in the Royal Hospital grounds.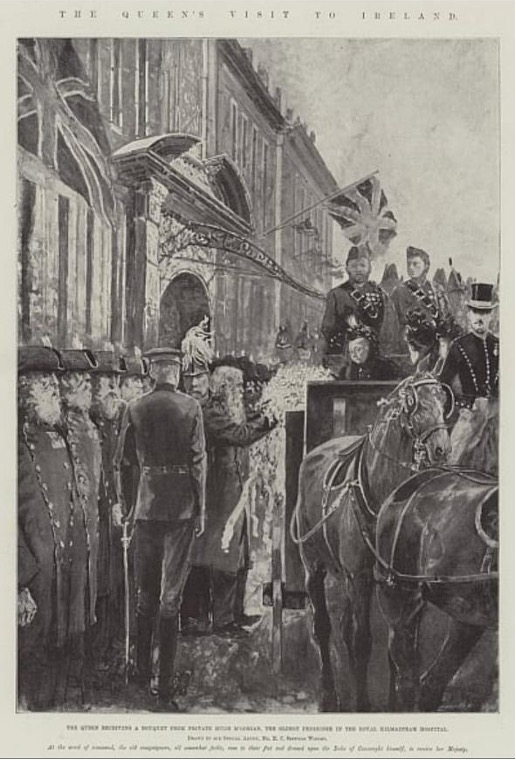 The Queen returned to see the completed window on her visit in 1900, when she visited the Royal Hospital once again. Her son the Duke of Connaught was Master of the Hospital at the time. If you look closely from the outside of the building you might make out the rampant lion and unicorn of a large Royal coat of arms. This isn't visible on the inside as it has been tastefully covered by a panel from the original reredos, as has a dedication to Queen Victoria that runs across the lower panels of the window to commemorate her visit.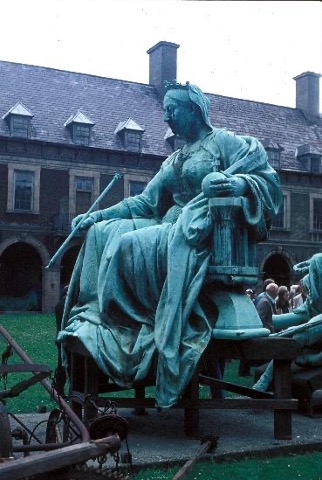 Queen Victoria returned to Kilmainham once again in 1948 when the statue of Victoria by sculptor John Hughes that once stood outside Leinster house was removed and stored in the courtyard of the Royal Hospital until in a peculiar irony, she was finally transported to Australia where she now sits outside the Victoria shopping centre in Sydney.
The presence of this statue that occupied the IMMA coutrard for over 30 years continues to inspire artists and curators responses like Lisa Morans article for the IMMA Magazine, Statue Wars.