Master's Garden
The Master's Garden was completed at the same time as the Royal Hospital.  The garden was first developed as a pleasure garden and the sunken nature of the garden, situated below the level of the Royal Hospital building, was very much the fashion of the time.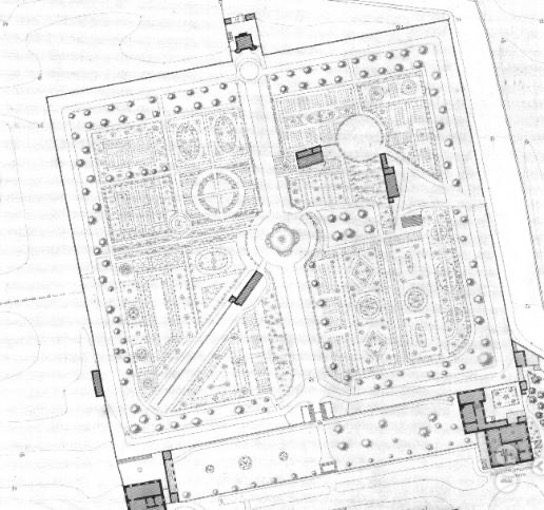 The garden soon became a market garden for the Royal Hospital, producing vegetables and exotic fruit in several green houses for consumption by the hospital residents. There are several fruit trees growing along the north and east walls that still produce fruit every year.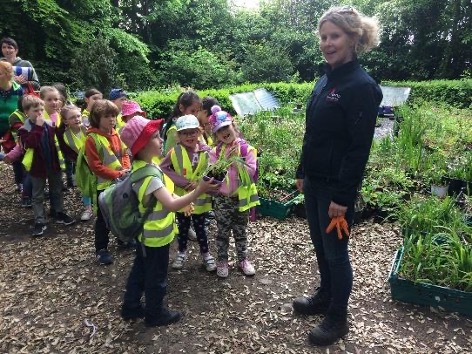 The Gardens were restored under the guidance of Elizabeth Morgan and they are managed and maintained by the OPW head Gardiner, Mary Condon and her team. The Gardens, though quite formal, support a diverse range of plants insects and wild fauna. With several varieties of birds nesting in the grounds and even foxes, brown rats and squirrels appearing when the grounds are a bit quieter in the evening.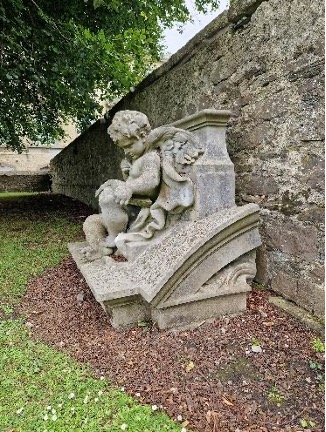 In the garden there are classical sculptures that would have been common in a garden of the period but there are also some unusual cherubs on the first tier of the Garden. These 3 cherubs once formed part of the triangular plinth of the Victoria Statue removed to the Royal Hospital from Leinster House in 1948.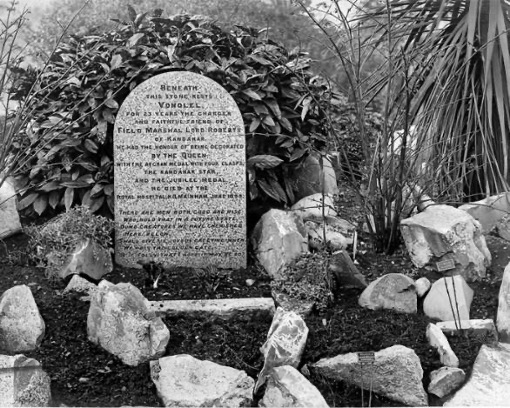 The Master Lord Roberts' war horse, Vonolel, was  buried in 1899 with great ceremony in the Master's Garden in a place where Lord Roberts  could see the headstone from the windows of the Master's Quarters. The headstone is still in the garden but has been moved from its original location. When we consider Lord Roberts hand in the deaths of tens of thousands of civilians in the Boer War, the sentimentality with which he regarded his dead horse is striking.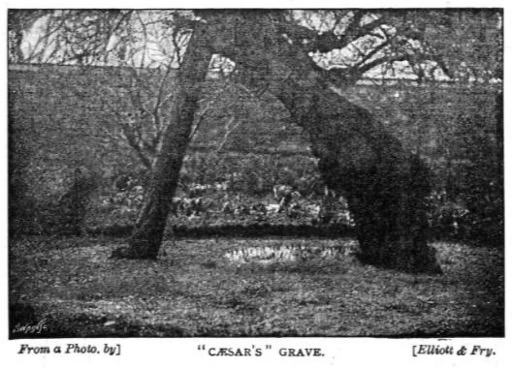 Vonolel was not the only treasured animal to be buried in the garden, Lord Wolseley who preceded Roberts buried his dog Caesar, in the garden under a mulberry bush.  Today there is a mulberry bush in the South-East corner of the garden, but this one was planted more recently.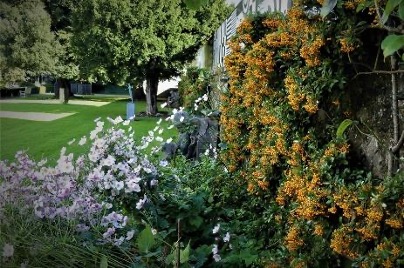 The Garden House was designed by Edward Lovett Pearse and in its later days was home to the Royal Hospital Head Gardener. Head Gardiner Mr Hawkins lived in the tiny house with 13 members of his family.
With Climate change, mass extinction and ever increasing global temperatures IMMA has been exploring these themes through the biodiversity of the IMMA Campus through the Green Cube and biodiversity talks developed by staff member Sandra Murphy.