The Richmond Tower
The West Gate of the IMMA Campus has an imposing gate tower built by Surveyor General, Francis Johnston in 1811 to honour the Lord Lieutenant Charles Lennox, 4th Duke of Richmond. The tower was originally built on Victoria quay at the end of Watling Street.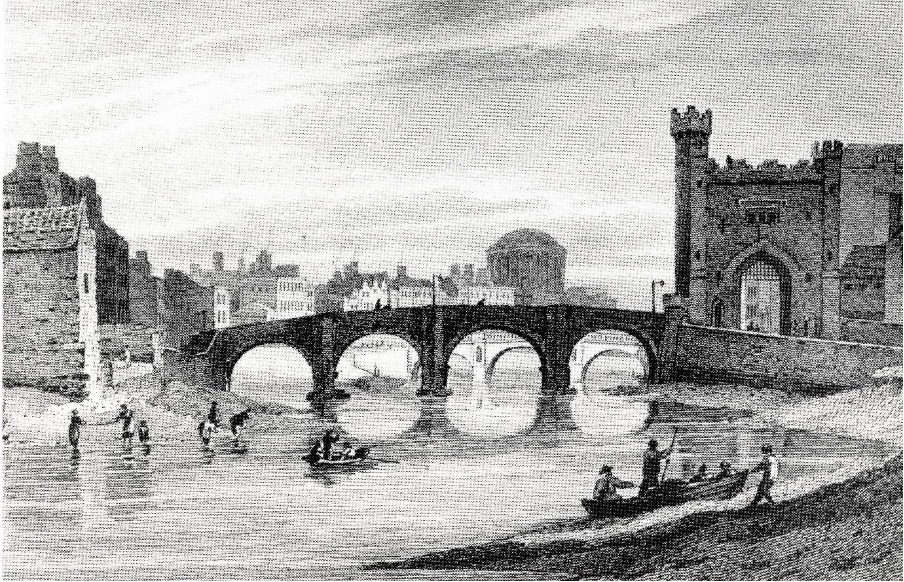 The ceremonial gate marked the entrance to Lord Galway's walk a promenade that led on to St Stephen's Hospital, now the Health Service Executive headquarters. The tower was briefly used as a guard house by the Dublin Metropolitan Police after they were formed in 1836.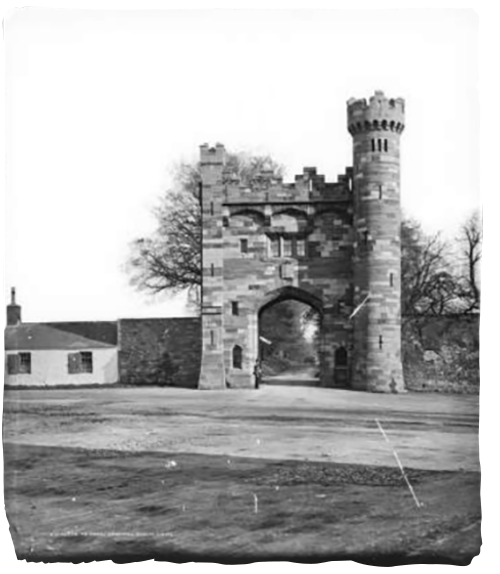 When the Railway station opened a little further west in the former grounds of the Royal Hospital the tower's narrow gate way was causing traffic congestion and it had to be removed. The Tower was taken apart carefully and relocated, block by block, to the Western Entrance of the Royal Hospital in 1847. Francis Johnston had secretly put his family coat of arms on the gate hidden behind wooden boards rendered to look like stone with the intention that the wood would rot away and his coat of arms would be revealed. When the Tower was moved it was discovered and replaced with the Royal Hospital Kilmainham Coat of Arms.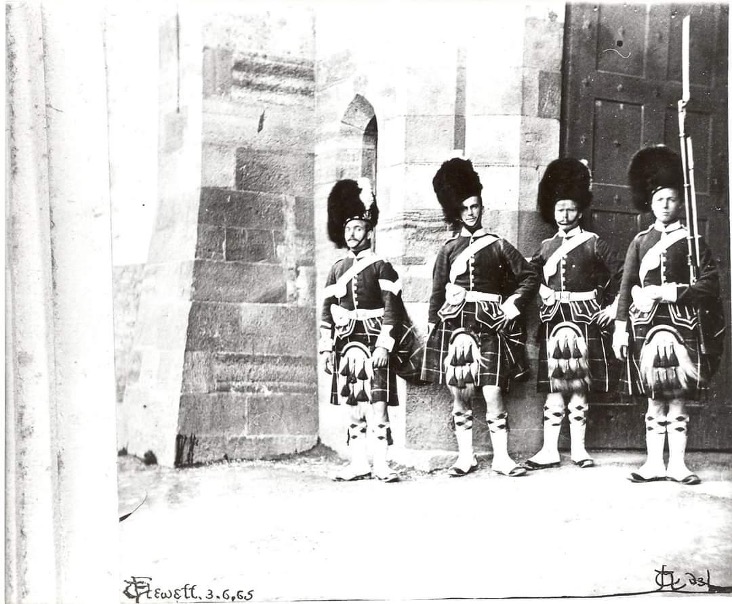 The tower became part of the gate house and guards hut for the Royal Hospital, where a picket duty, supplied from the nearby Richmond Barracks, guarded passage through the Western Entrance. To transit the grounds a permit had to be obtained from the Military Command. Nowadays everyone is welcome and the gate is left open to the public during the museum's opening hours.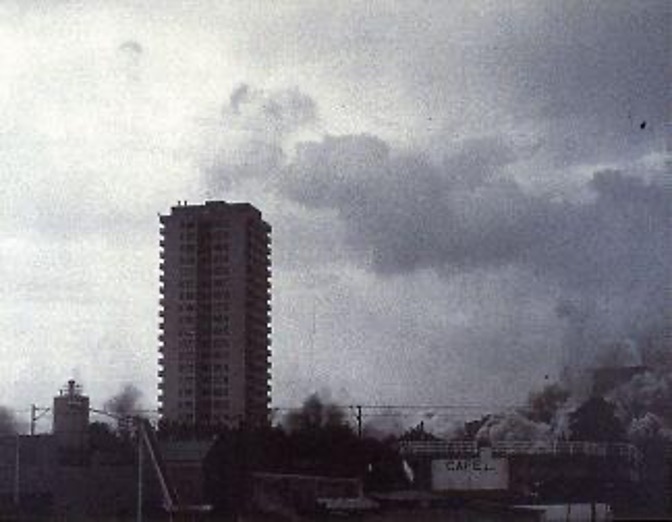 Towers and triumphal archways have always held a fascination as symbols of strength and at the same time fallibility. We tend to build our defences where we perceive our weaknesses to lie. The IMMA collection has works that refer to Towers such as Rachel Whiteread's, Demolished Printportfolio (1996), an art work that examines a very different type of tower. Demolished Printportfolio (1996), considers the socio-economic changes in Thatcher's Britain and their impact on the number of homeless people in London. The demolished documents focus on the destruction of tower blocks in three different housing estates in Hackney, East London, between 1993 and 1995.