This week Claire Walsh, Assistant Curator, Collections at IMMA, has selected seven works from the IMMA Collection that look at the theme solitude, isolation and communication. In the context of living under lockdown, our selection brings together a range of artworks from the Collection that demonstrate the desire to communicate and create in situations of solitude.
Some of these express attempts to communicate with the outside world, as in works by Isabel Nolan and Locky Morris. While others fabricate new worlds using what is to hand under the conditions of solitude, as in the works of Jaki Irvine and Anthony Key.
The subjects covered vary wildly from political incarcerations in Northern Ireland in Comm by Locky Morris and No More by Mairéad McClean to a more humous image of solitude in the work of Brian Duggan and the self-imposed, soul-searching isolation of Isabel Nolan's The Condition of Emptiness. In each one there is an engagement with everyday materials and an idea of using what is to hand to navigate the complicated, sometimes lonely, sometimes joyful, terrain of solitude.
…………………………………………………………………………………………………………………………

The Condition of Emptiness (2007) by Isabel Nolan
The first work featured under the theme of solitude, isolation and communication is Isabel Nolan's 2007 video work The Condition of Emptiness. This slow-moving and silent animation tells the story of someone who has retreated into themselves, shunning language in any form, but needing to re-establish contact. The narrative unfolds through a series of text messages sent to an unidentified other.
This work is a recent addition to the IMMA Collection as part of a major donation of the Kerlin Gallery Collection to the Museum in 2018.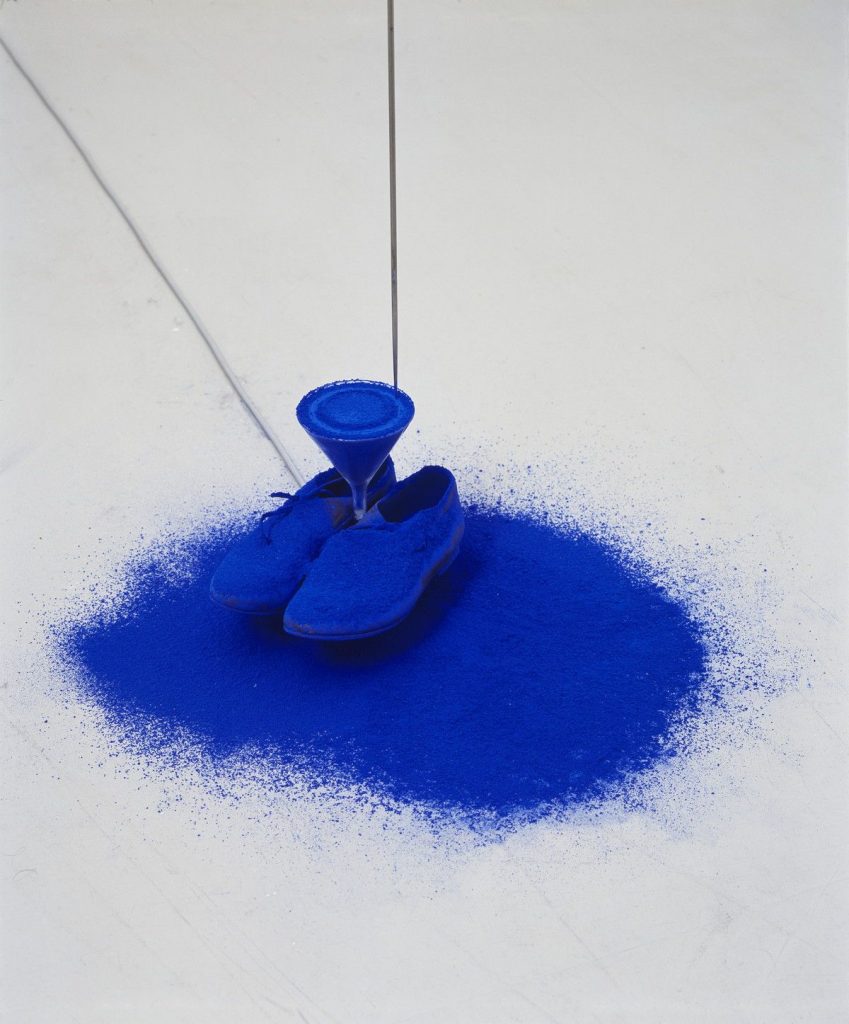 Take me to the other side of the ocean (1991) by Rebecca Horn
The second work exploring this week's theme of solitude, isolation and communication is Rebecca Horn's sculpture Take me to the other side of the ocean (1991) which consists of shoes, a glass funnel, blue pigment, a metal construction that suspends the work from the ceiling and a motor that spins the shoes slowly in a clockwise direction.
Horn suffered serious lung damage as an art student as a result of working with toxic materials. During her year-long treatment in a sanatorium she used her artistic imagination to help her to escape the tedium and discomfort of her isolation ward, and to find solace in fantasy. The silent films of Buster Keaton, based on plots in which mundane events could suddenly become dangerous, seemed to her to offer a parallel with her own situation, finding herself in mortal danger while pursuing her normal business. Keaton became an important metaphor in her work, for the hidden dangers in daily life. The shoes in Take Me to the Other Side of The Ocean, which are the artist's own, are the same kind as those worn by Keaton.

Comm (1992) by Locky Morris
The third work in our series looking at the theme of solitude, isolation and communication is Locky Morris's 1992 work Comm, a new addition to the IMMA Collection. The title refers to the term 'comm', which is a prisoner's letter written in tiny lettering on either toilet paper or cigarette papers. Wrapped, and often heat-sealed in cling film, it is concealed in the mouth or other body orifices and smuggled in and out of jail, sometimes through a kiss.
Morris's sensual sculptural piece was the beginning of a number of works by the artist around that period that focused on comms and explored themes of suppression and censorship in the Republic of Ireland and Northern Ireland. It expands on concepts of clandestine forms of communication that subvert and bypass police control and electronic communication lines.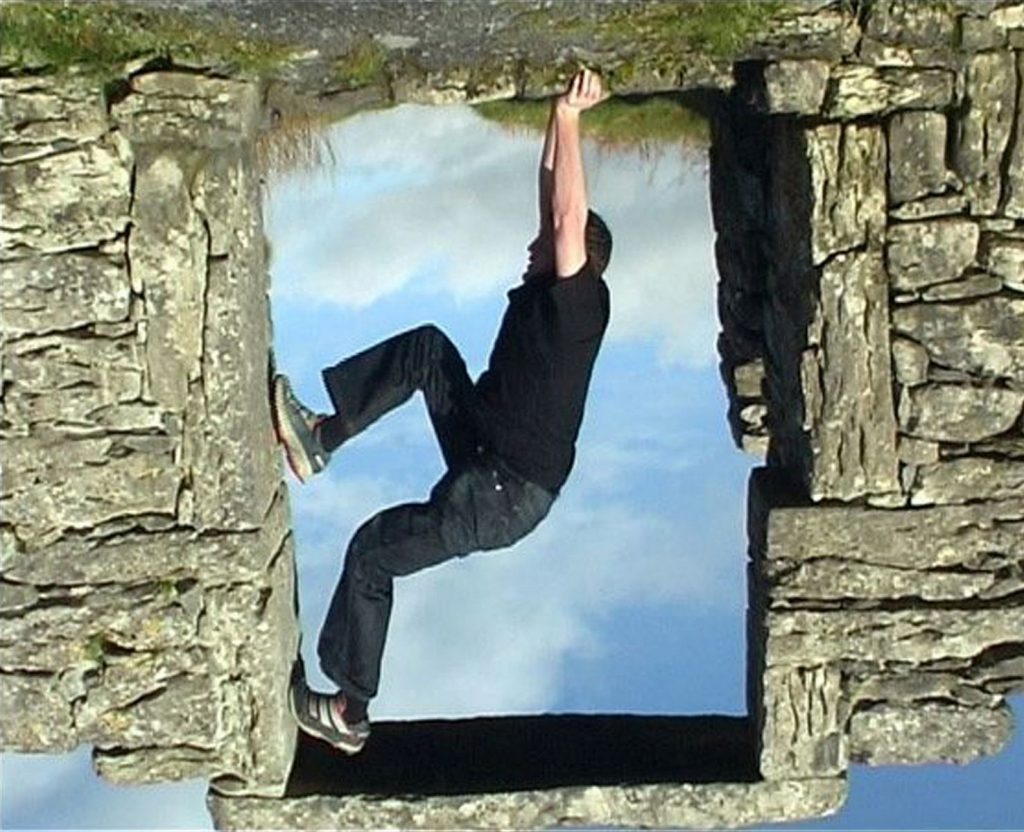 Door (2005) by Brian Duggan
The fourth work in our week-long exploration of the theme of solitude, isolation and communication is Door (2005) by Brian Duggan. This short video shows the artist coming to terms with his surroundings in a humourous upside-down scaling of what looks like the doorway of an ancient ruin. His physical interaction with the stonework, produces a comical angle on the expression the walls are closing in!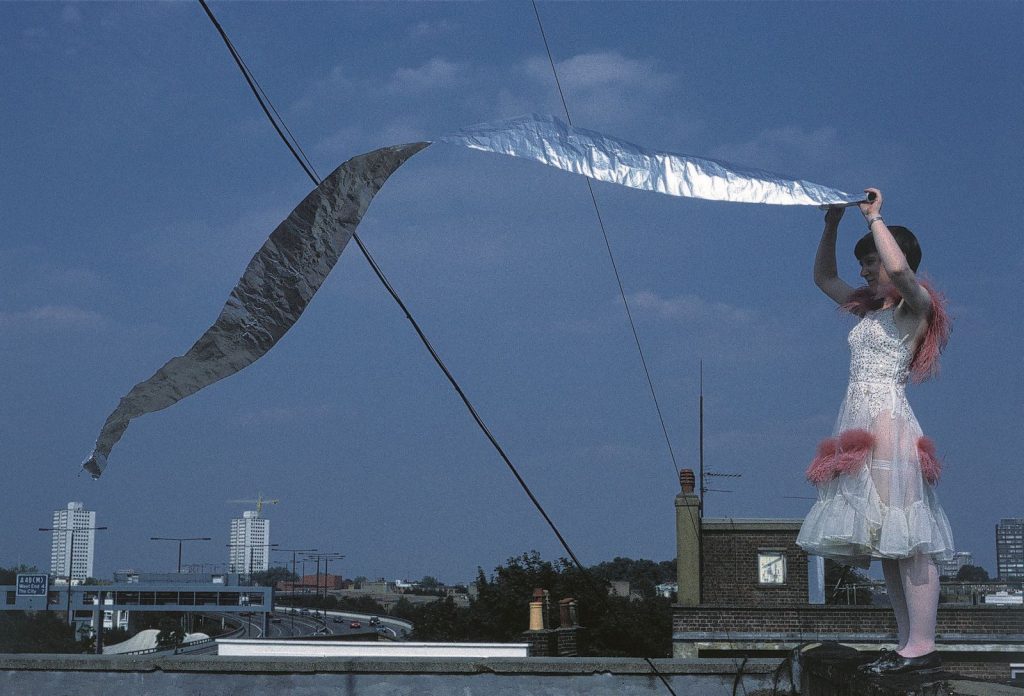 Margaret Again (1994) by Jaki Irvine
This video installation by Jaki Irvine is the fifth work in our series exploring the theme of solitude, isolation and communication. Margaret Again (1995) is based on the book 'In Watermelon Sugar' by Richard Brautigan (1978). Within the confines of an apartment living room and rooftop and using a small number of household objects as props, Irvine fabricates a fantasy world.
As the scenes play out, we watch Margaret, a spurned lover in the book, encounter her double and engage in a silent dialogue drawn from the 1939 film 'An Awful Truth' by Leo McCarey. The action is accompanied by a Stravinsky waltz.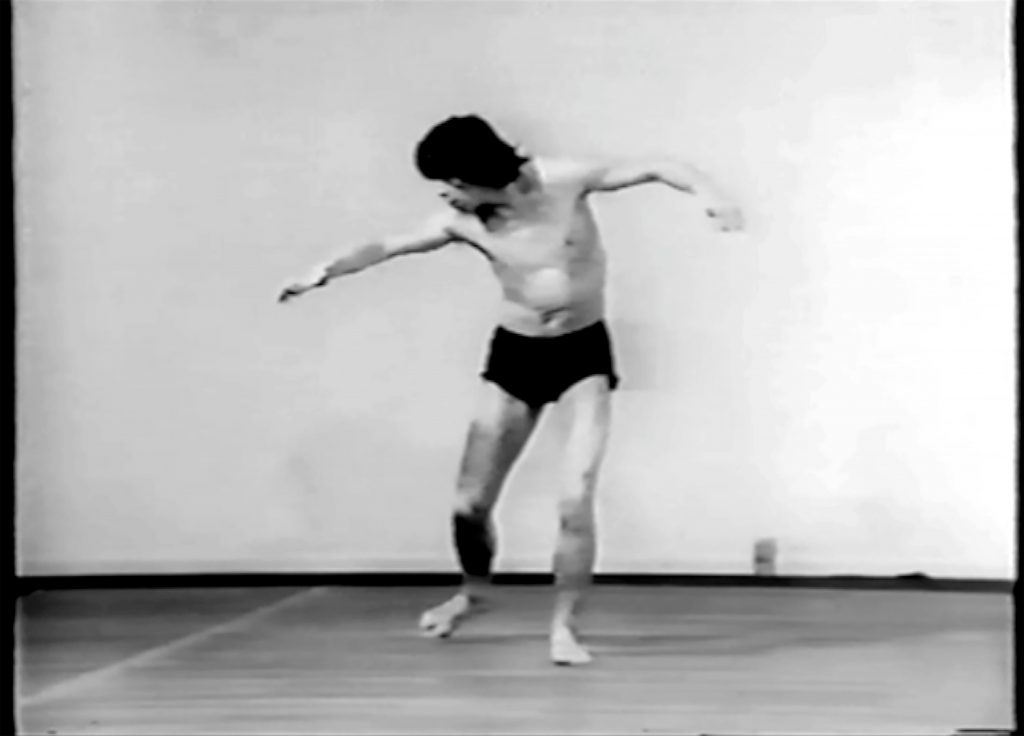 No More (2013) by Mairéad McClean
The sixth work exploring this week's theme of solitude, isolation and communication is No More (2013) by Mairéad McClean. The work, which takes the form of a 16-minute video, deals with the subject of internment in the context of Northern Irish history of the 1970s.
The visual material throughout the piece references the 1971/'72 period, when McClean's father was interned without trial in Long Kesh, Northern Ireland. Her memories are mediated though the various different media in the work; drawings, letters, school books, news footage and telephone conversations, which open up another window onto that time.
The footage of the 'dancer' is taken from a 1972 Jerzy Grotowski's Polish Laboratory Theater training film. It shows Ryszard Cieslak, lead actor, demonstrating body exercises (derived from hatha yoga) designed to allow the practitioner to go beyond 'their own personal limitations'.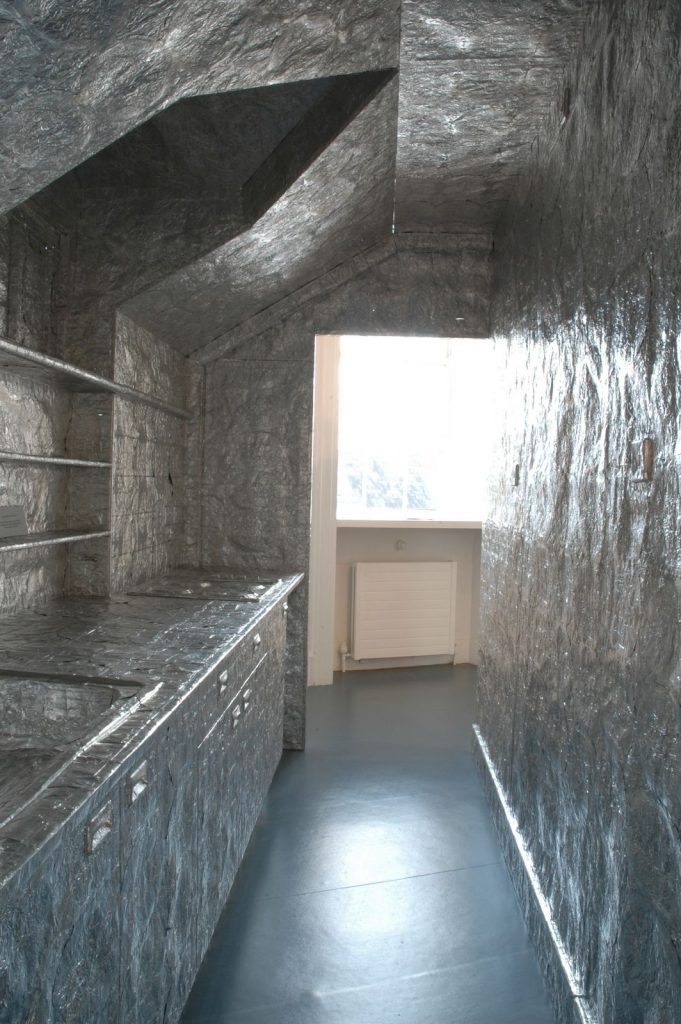 Bok Gwai / White Ghost (2005) by Anthony Key
The seventh and final work of this series exploring themes of solitude, isolation and communication through works in the IMMA Collection is the sculpture Bok Gwai / White Ghost (2005) by Anthony Key. Painstakingly pressing, burnishing and forming foil Chinese takeaway cartons around the kitchen he used during a residency at IMMA, British-Chinese artist Anthony Key playfully challenges and engages with stereotypes and intricacies of cultural identity. He poignantly conjures a nostalgic memory often associated with the kitchen, invoking a sense of familiarity during a time of discord or change. In his own words: "I believe we carry a metaphorical and invisible kitchen around with us, so this is what I have built." This tongue-in-cheek gesture was a way of rematerialising a sense of home within new and unfamiliar surroundings.