………………………………………………………………………………..
Strips of red neon, formed into Laotian script and embedded into the floor in this site-specific installation by Laotian artist Vong Phaophanit, transform the east ground floor gallery space for which it was designed into a glowing scarlet box which is both enticing and alarming. Vong Phaophanit's 'Line Writing' (1994) was commissioned for a series of programmes entitled 'From Beyond the Pale' which ran at IMMA in 1994.
Orange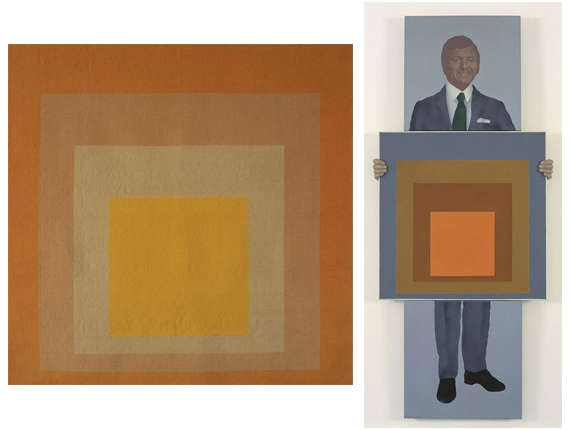 4 Carrés 4 Couleurs (1969) by Josef Albers, and Portrait of Gordon Lambert (commissioned by Gordon Lambert) (1972) by Robert Ballagh
The perfect centrepiece for any 1970s interior, this Aubusson tapestry by Joseph Albers is based on the artist's 'Homage to the Square' series through which he spent over 25 years studying the interactions of colours and their perception by the human eye. Albers' seminal text 'Interaction of Colour', published in 1963, remains one of the most significant works on colour theory today. '4 Carrés 4 Couleurs' (1968) is one of two works by Albers donated to IMMA by Gordon Lambert in 1992.
Lambert's own delight in colour is evident in the eclectic collection of over 300 artworks he gifted to the museum. Also full of 70s charm, this portrait of the collector by Robert Ballagh shows Lambert happily holding Albers' 'Homage to the Square – aglow' which he was instrumental in purchasing for the Hugh Lane Gallery.
Yellow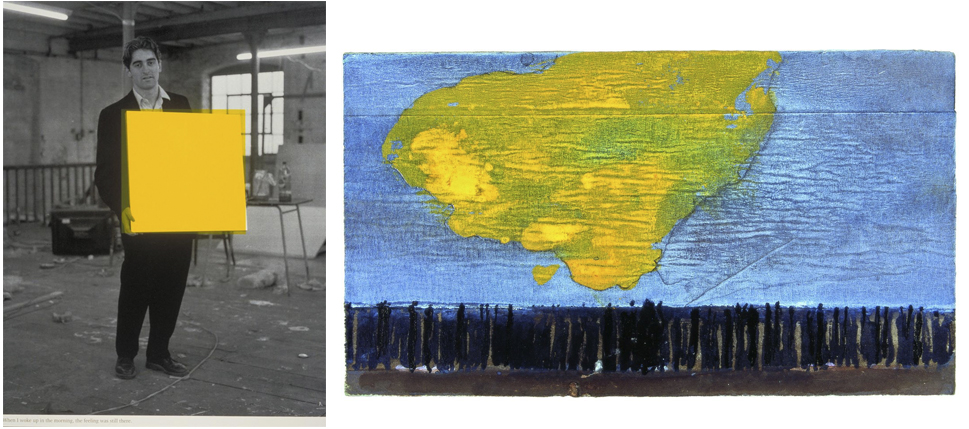 When I Woke Up in the Morning, the Feeling Was Still There (1992) by Angus Fairhurst, and Yellow Cloud (2006) by Patrick Hall
At odds with the easy cheer of buttercups or the soft fuzz of Easter chicks, the yellows which dominate these two works by Angus Fairhurst and Patrick Hall float like emotions, expressing something through colour which is not put into words.
Green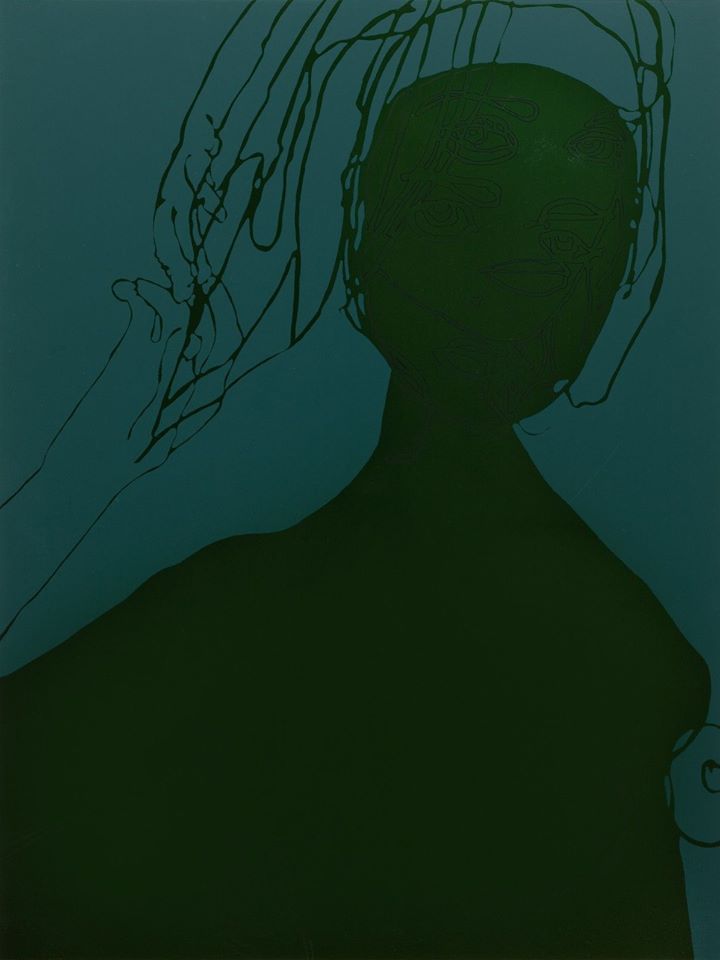 Though also associated with growth, fertility and all things environmentally good, the deep reflective green of this screen print on aluminium by Hume may be more inspired by the green eyed jealously of Aphrodite when she finds herself eclipsed by the beautiful young princess of the title.
Hume represented Britain at the São Paulo Biennial in 1996 and was nominated for the Turner Prize the same year. Hume has exhibited extensively in Britain and worldwide, including a large solo exhibition at IMMA in 2003.
Blue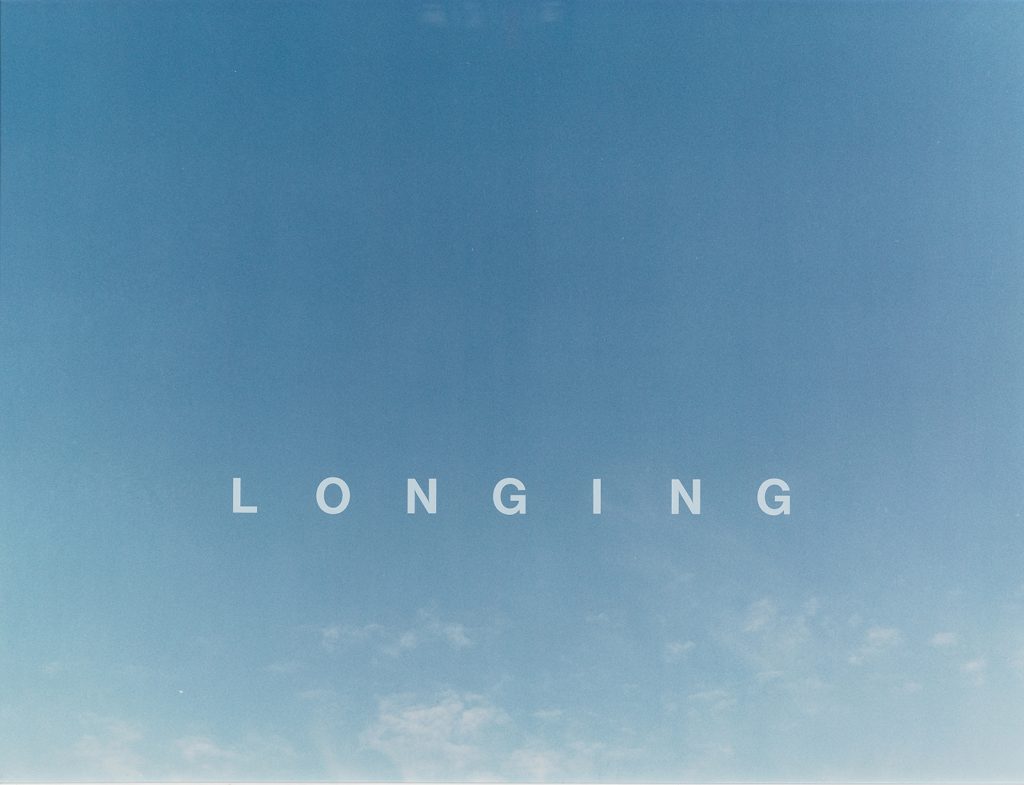 Longing/Lamenting (1987) by Willie Doherty
A picture may tell a thousand words but as Northern Irish artist Willie Doherty demonstrates words can also transform images and colour what we see.
Doherty's work deals with the images of the landscape which surround us, often these images are constructed or staged by tourist boards and in advertisements where the landscape provides a backdrop. The fact that these images are taken by people who do not necessarily inhabit that landscape, such as photojournalists, and that this constructed depiction of the landscape is often imbued with a romantic or poetic notion which we seem all too eager to indulge is something which Doherty explores throughout his practice.
Indigo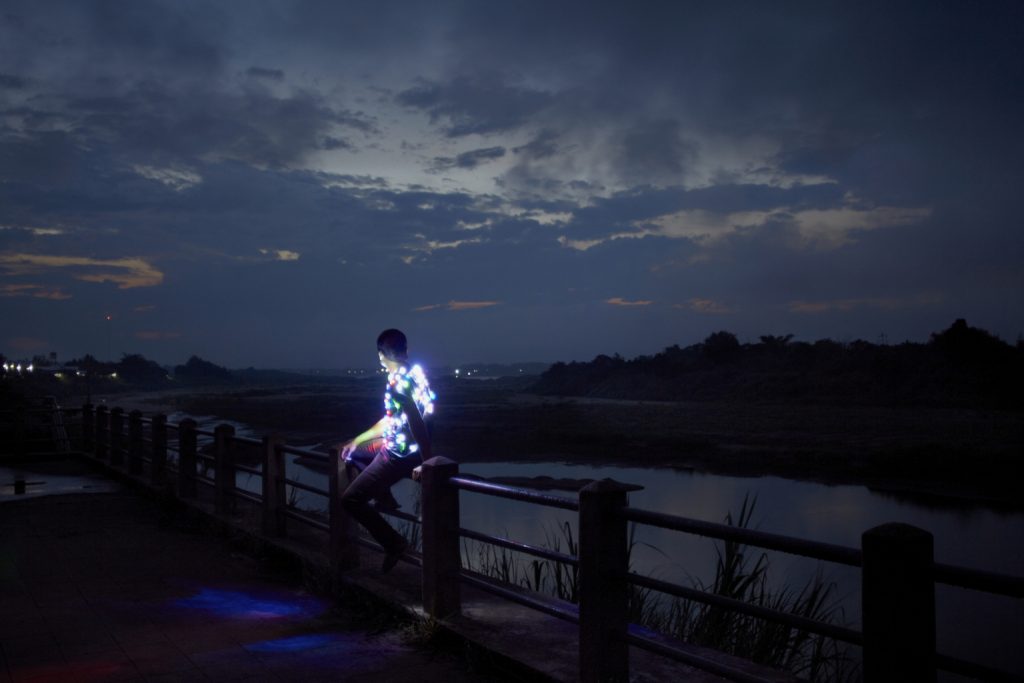 Power Boy (Mekong) (2011) by Apichatpong Weerasethakul
The last, and most contested colour to be added to the rainbow by Newton, the in-between, transitional nature of indigo mirrors the magical time between day and night and strange beauty of Apichatpong Weerasethakul's 'Powerboy (Mekong)', 2011.
Violet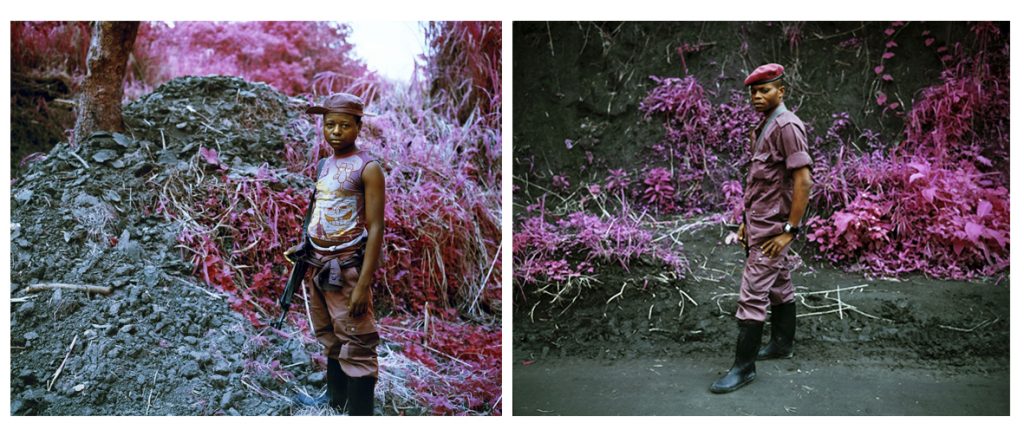 Growing Up In Public (2011) and General Février (2010) by Richard Mosse
Using colour infrared film to capture light usually invisible to the human eye, Richard Mosse's photographic documentation of the war-torn Democratic Republic of Congo draws attention to the transformative power of colour and the inherent tensions between perception and reality.