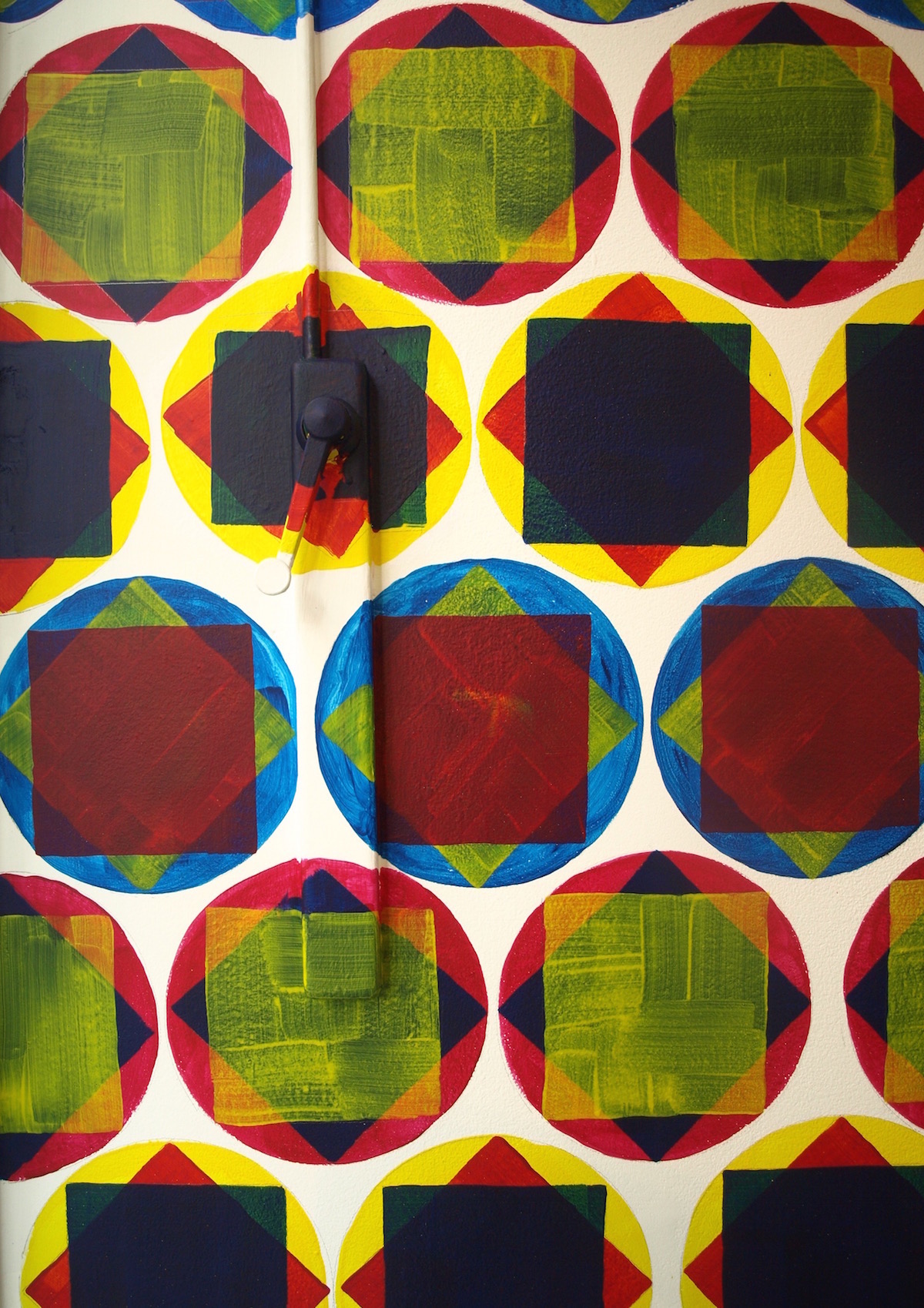 We invited Irish Artist Susan Connolly to respond to the work of Lucian Freud at IMMA. A key aspect to the IMMA Collection: Freud Project is the response of contemporary artists to his work, and what it means to artists today. This began with 29 artist responses in the Freud Book, and continues with the Freud residencies and artist responses on our blog.
---
'…when an artist sits down to write about another artist, he (she) is also writing about himself (herself).'
– D. Salle, How to See, W. W. Norton & Company Ltd, 2016, p.8.
The area of investigation within my own work explores the 'extendable paint surface' and the provisionality this causes within traditional views of painting. Through extensive research followed by the setting of boundaries to work within (for example using only 3 colours, Magenta/Cyan/Lemon, and 3 Shapes, Square/Circle/Triangle) I find possibilities to make painting for now. Consequently, the visual outcomes found in my work are often biomorphic in appearance; playfully teasing some form of beauty out of a self- conscious awareness of the paint and its own material hybridity.

What has become increasingly important within the work I make is how to systematically challenge painting without sacrificing the medium of paint. Peeled and removed paint within my paintings thus acts to reveal the canvases innards while concealing it at the same time, inviting the viewer in to examine its fragments (history) and out: to experience its wholeness (now-ness), making it indeed mysterious and curious as an object of painting.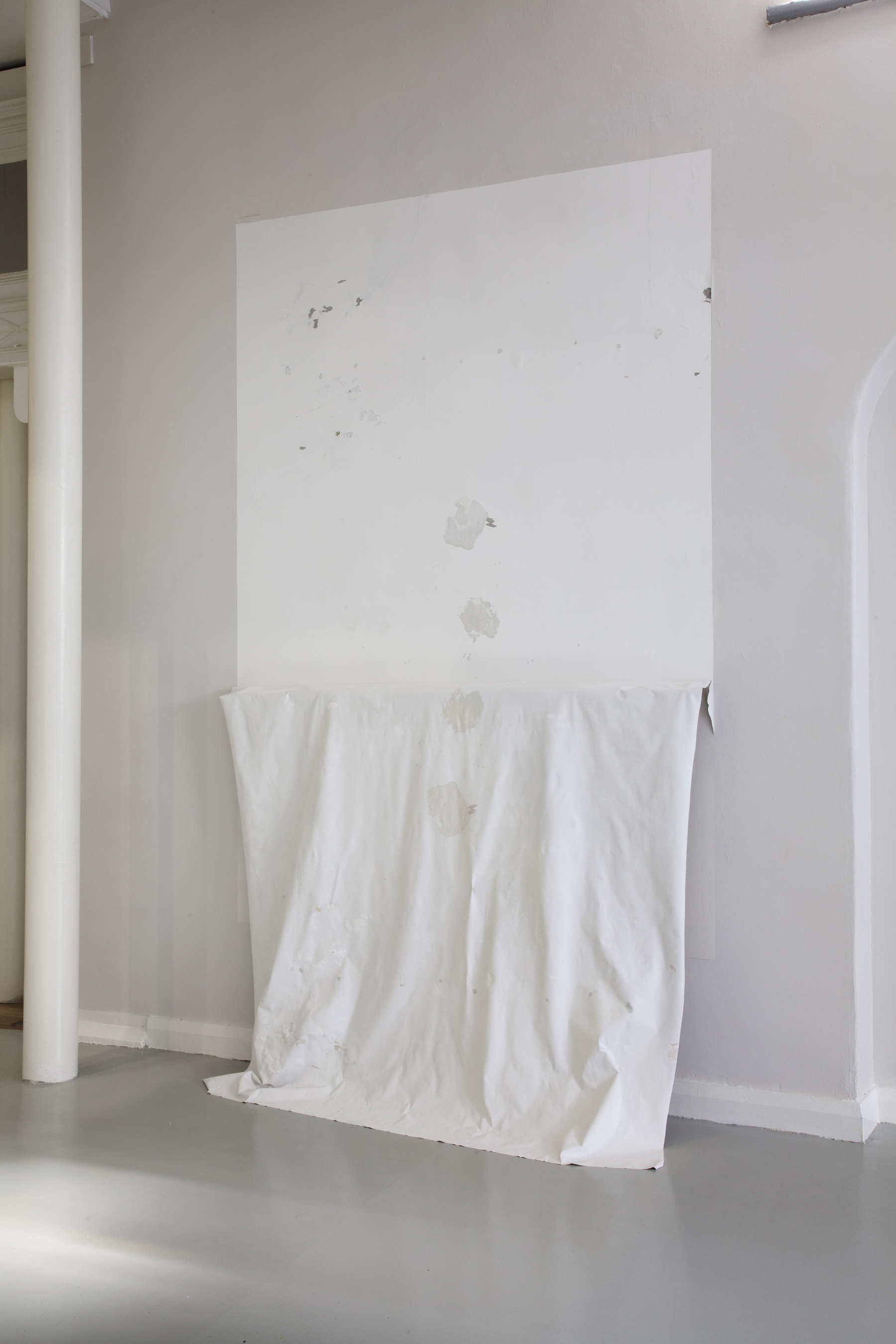 Hence it will come as no surprise that what struck me most about my first encounter with the Freud paintings at IMMA was not the normal frontality of his subject matter but rather the way he constructed his paint upon the surface of his supports.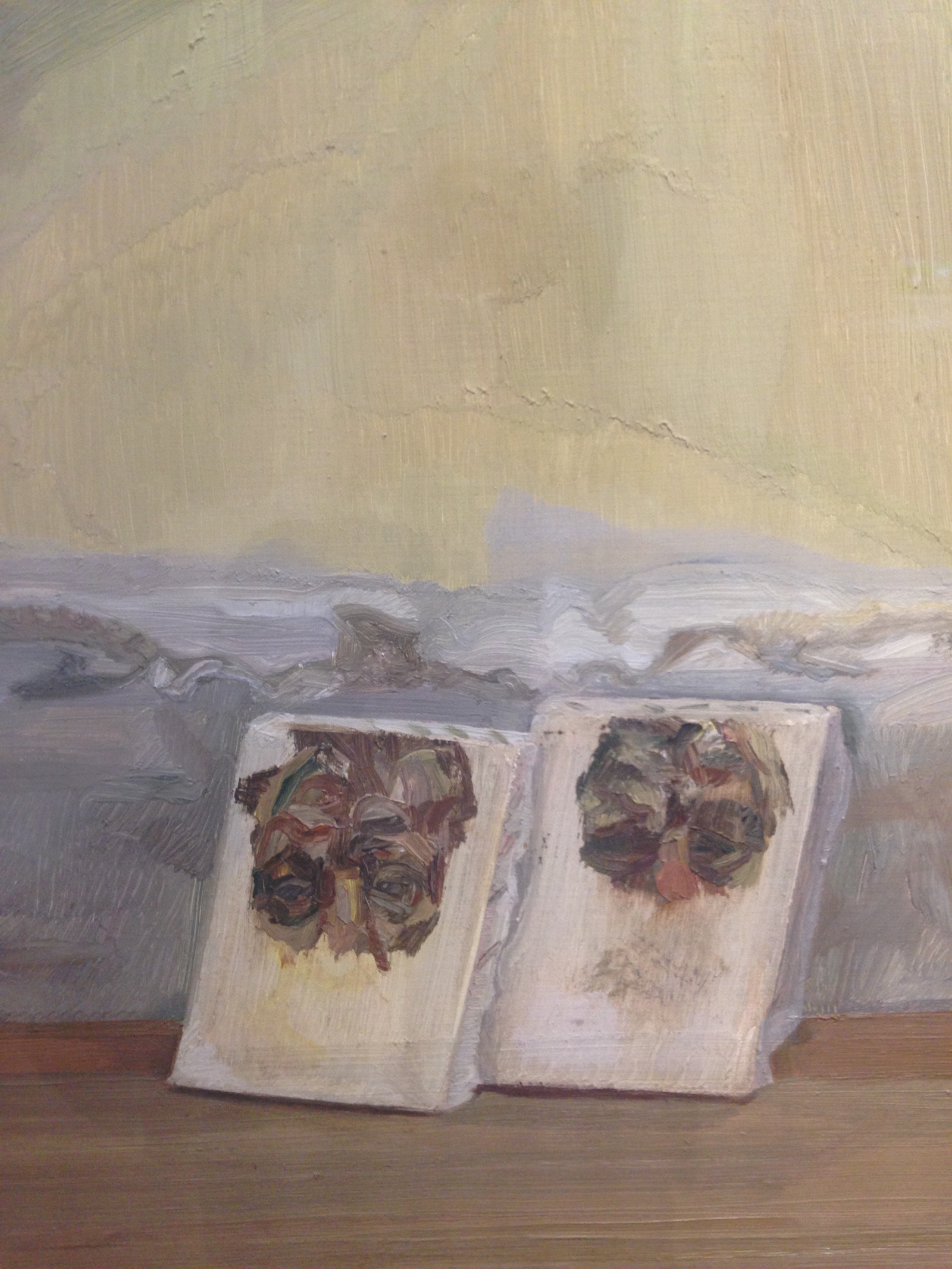 Lucian Freud is an artist who has been long celebrated for his painted flesh, but I am not talking about flesh; that meaty and weighty plasma. Rather when confronted with the work in IMMA what I found myself wondering about was the way his paint handling had now become a kind of skin. Skins, which are not of the human variety even though they are suggestive of it, but rather a skin, which has been created touch-by-touch [1], brushstroke by brushstroke, layer over upon layer and within the rectangular confinements of the canvas and beyond.
Freud's paint surfaces, these skins, are made from and contain huge amounts of paint, paint often arduously yet somehow instinctually applied. The paint skins in each individual painting now hold all manner of evidence such as that of the artist's hand, his touch, his intensity and importantly his struggle to make an image from this liquid and its fugitivity. Freud's skins thus make visible not just a specific 'medium' (paint), but also content, ideas, and his very process.
Upon close-up inspection what becomes noticeable is just how much Freud's paint skins hold all manner of nuance. They are full of contradictions, somehow appearing both delicate and frenzied within their construction, both abstract and figurative within their picturing. They are beautiful and they make visible so many aspects of Freud's material inquiry, understanding and long pre-occupation with both colour and medium.
What Freud's surfaces allow to unfold before the viewer's eye could be compared to what art historian and theorist Isabelle Graw would refer to as traces of an (his) activity [2]. Freud does this through his very many and varied brushstrokes. Those exquisitely, and more often than not laboured signature marks both embedded within and making visible these very paint skins I find myself gazing upon.
Yet for all of Freud's frontal seduction and the juiciness of his medium, these paintings are hard won. There are so many paradoxes at play with the evidence of Freud's own painting battles made visible within the lumpy, scratchy, blobby, melting pigmentation…hands are too big, angles are all wrong, the likeness is clumsy, wonky, weird, compositions are often ever so slightly off and lacking in optical harmony. There is no glamour to his work, only a single-mindedness and he repeatedly makes you aware of this through the dingy and shabby surrounds deliberately left on view of his artist workplace…the studio.
Freud encourages his viewer to enter this world to look beyond his sitters, to peer into and around, to be nosy. His juxtaposition of colours upon each unvarnished canvas draws you inward and invites close up inspection with the image defining the terms of its own making [3] to see how the skin has 'actually' arisen. Repetition, and often a lack of sentimentality for his subject matter or site reveal an obsessive tactility. A tactility in the paint handling, in the paint construction, in the many and varied methods of mark making Freud, employed and made visible upon the surfaces of his work. With this tactility in itself also becoming a form of doubling.
This becomes evident through the expanded nature of his painting beyond the surface of the canvas, beyond and into the world Freud actually inhabited.  His daily painting pursuit and importantly his obsessiveness with paint becomes both visual and unmistakable upon the actual 'Paint-Walls' [4] he created through years upon years of the smearing of the excess of his paint mixing upon the walls of his studio.
'Paint-Walls' now inhabit both the imagined and the embodied world. Eventually, Freud would camouflage his whole existence and being in this second skin. And if you look closely at the paintings themselves in IMMA you can see traces and fragments of the paint-walls/skin growing, you can almost feel it taking over every available surface, breathing and multiplying, sitter after sitter, canvas after canvas. The painterly slowly becomes more about paint and painting, than the images of the flesh.
---
About the Author
Susan Connolly is an artist based in between Ireland and the UK, she is a graduate of Limerick School of Art and Design, she holds an MFA from the University of Ulster and a first class honours MA from ACW at NCAD, Dublin. Connolly is currently a PhD candidate at Ulster University (2014-2018) where her practice lead research is looking at the slippage and traces within contemporary abstract painting practices.
Connolly has exhibited her work extensively and has work in many private and public collections. She is a Lecturer at WIT and an Associate Lecturer at Ulster University. More information about her work can be found on www.susanconnolly.com
---
Footnotes
[1] R. Shiff, Paint-Wall, in C. Debray, (ed.), Lucian Freud: The Studio, Hirmer Verlag, 2010, p. 64-71.
[2] Isabelle Graw, The Value of Liveliness: Painting as an Index of Agency in the New Economy, Painting beyond Itself: The Medium in the Post-medium Condition, Sternberg Press, 2016, p.79.
[3] Ibid, p. 29.
[4] Ibid, p. 64-71.