Process Room, 24.05.05- 05.06.05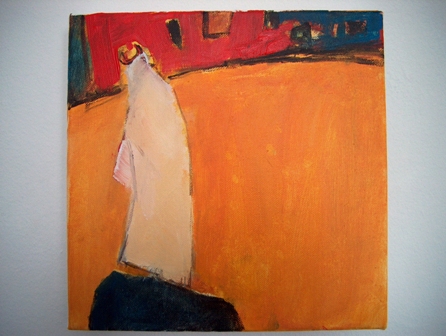 At this stage in his career Behailu Bezabih is enjoying experimentation in his work. Spontaneity and eagerness to try are major themes in his practice. As a painter and teacher Behailu takes inspiration from life around him, a world of fast moving ideas, in response Behailu is direct with his canvases, applying his thoughts quickly and embracing what he perceives to be successful while also letting go of what appears to have failed. The various motives and subjects in his paintings are mostly from daily life. Behailu would like to work on both public and personal projects while on residency here in Ireland.
"I am painting directly onto canvases in the Process Room over the next two weeks, I don't know what will come out but I am very excited. For me being in Ireland is a new experience and challenge, I aim to reflect this in my work. I will use techniques such as dripping, gluing, splattering and experimentation with compositions. I also aim to include some new print work in the show."Behailu Bezabih, 2005
For a printable version of this information please download the following document

Behailu Bezabih Process Room doc.
Click 
here to return to Previous Participants
Click 

here to browse ARP Projects