This is the second of two blogs by Ciara Ball from IMMA's Visitor Engagement Team introducing Gordon Lambert and his life as a collector and patron as documented through his archive.  A selection of material from the Gordon lambert Archive was on display during National Heritage Week.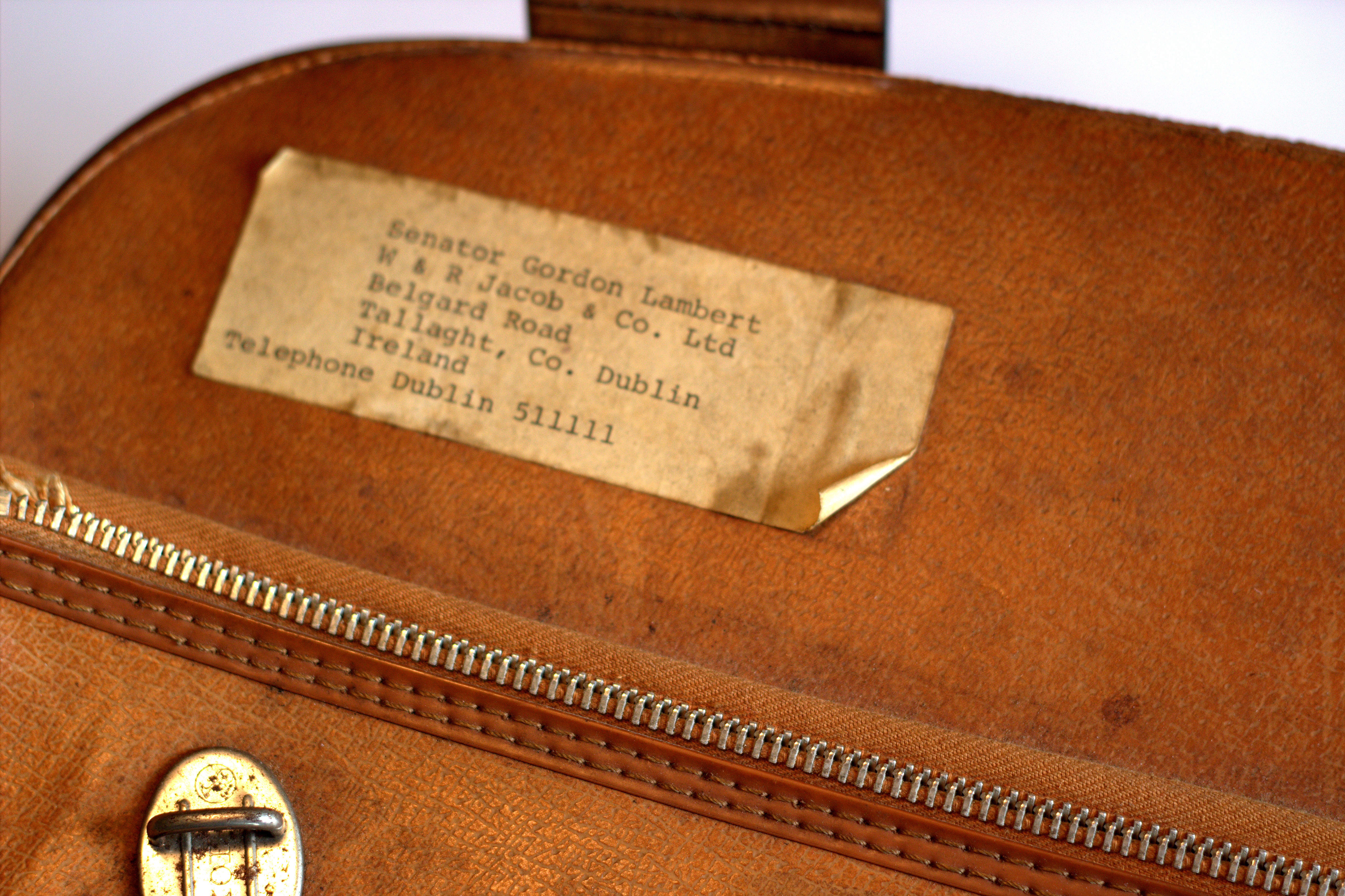 Throughout the early 1980's Gordon Lambert travelled to meetings and exhibitions as a member of the International Council of the Museum of Modern Art and continued to support Irish artists and build his own collection. Influenced by his experiences with the International Council and the desire to make his art works more available to a public audience his attention became increasingly focused on the need for a national museum of modern art in Ireland. By the time of his retirement from Jacob's  in 1986 he had become a prominent figure in a growing movement to create a national museum. By the next year the project had gained the approval of then Taoiseach Charles Haughey and with the promise of Gordon's artworks as the basis for a nation collection debate began about the best location for a new museum.  A city centre site on the Quays known as 'Stack A' and the recently restored Royal Hospital Kilmainham divided public opinion until Haughey ended the discussion by announcing IMMA's establishment in the Royal Hospital in October 1987.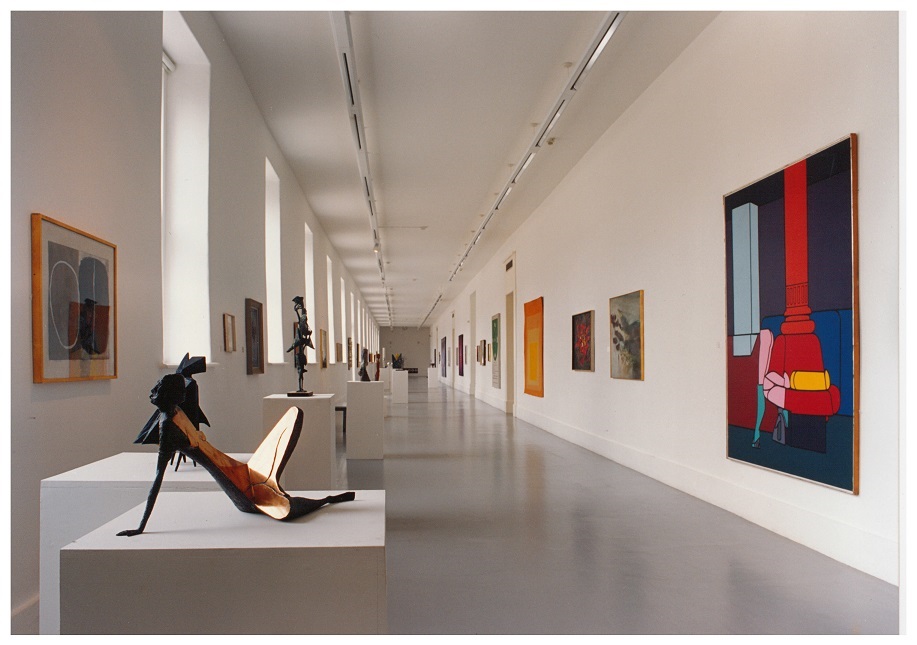 IMMA opened on May 25th 1991 with an inaugural exhibition entitled Inheritance and Transformation. A large selection of works from the Gordon Lambert Collection were first shown in their new home the following year. Over the intervening twenty five years the IMMA Collection has formed the basis of numerous exhibitions, both onsite and in venues throughout the country as part of the museum's National Programme.
As well as serving on the advisory committee and the first two boards of IMMA during the 1990s, Gordon was a board member of the Art Committee of the Ulster Museum and the Ireland – America Arts Exchange Foundation. He was made an Honorary Doctor in Laws by Trinity College Dublin in 1999 and ended the decade by receiving a Business2Arts award for lifetime commitment to the arts in Ireland.  Despite ill health in his later years, evidence from the archive attests to his continual engagement, through print and correspondence when not possible in person, with all aspects of Ireland's cultural life, and with the enjoyment and commitment which had always driven him to add so much to it.
Material from the Gordon Lambert Archive was on display during National Heritage week. The cataloguing of the archive is ongoing. For more information please contact Ciara Ball [email protected]  or Nuria Carballeira [email protected], Collections Department, IMMA.
Visitors who are interested in Gordon Lambert can also find the works from his collection donated to IMMA here.