IMMA's new festival SUMMER RISING incorporates food, art, music, film, workshops, performance, gardens and more over two weeks of activities for all ages taking place all around the IMMA site. Music curator Aoife Flynn talks about her highlights and what to expect from both the daytime GARDEN RISING and night-time SUMMER PARTY music programmes on Saturday 26th July, 2014.
SUMMER RISING is a new approach for IMMA allowing for a huge amount of collaboration, while also providing a new way of looking at, and experiencing, the entirety of the IMMA site at the Royal Hospital Kilmainham. There's a spirit of exploration and discovery inherent in the project, not only in a physical and spatial dimension but also in a sensory one, where audiences get to have their have their eyes, ears and taste buds opened to new experiences over the two weeks.
The major summer exhibition at IMMA is Propositions by the late Brazilian artist Helio Oiticia, and his concern with colour, movement, immersive experience, community, interaction, performance, and the desire to bring the audience into the work have all been key jumping off points for the music programme. I'm particularly interested in Oiticica's relationship to audience; how the work is triggered by the audience, and only really exists within this interaction of the audience. A key focus is to create spaces of immersion and surprise that will transport the audience and make them reflect on the specific situation of the performance, an aspect of the site at IMMA. Oiticicia's work is also particularly focused on being accessible to the public, and dissolving any intellectual, social or cultural barriers to engagement. The music programme, and SUMMER RISING as a whole, echoes this concern by encompassing a mixture of free public pop-up events during the daytime, and more formal ticketed events at night.
Daytime Music: GARDEN RISING, from 12pm
I've selected five very special artists to work with on the Garden Rising, all of who will respond to the site, or the audience…or both, with a combination of live and installed sound work.
Running all day and night in the heritage rooms of the North Range, you can experience a beautiful interactive work by Jimmy Eadie called Wow&Flutter. Played on acetate lacquers over eight vintage turntables, this work features two compositions that the visitor can control – choosing which side, which speed and where on the track each turntable should begin, thus allowing you to directly manipulate the sound and create your own unique listening experience.
[youtube https://www.youtube.com/watch?v=26hs3lY2weM?list=PL3MuRKKBmSlaC0eL-njVtUBzD4DjBtLot&w=853&h=480]
In the Formal Gardens we have four live performances, each about 30mins in length, popping up in the enclosed lawns at the end of the gardens over the course of the day. These lawns are like hidden outdoor rooms, each enclosed by 7ft hedges calling to mind The Secret Garden. When you're on the terrace or upper lawns they're hidden from view, but if you venture into the gardens, you'll be rewarded with beautiful music from Seán Mac Erlaine, The BQ Trio, The Line Up choir and Roland Gomez. Visitors are able to follow the sounds…and other listeners disappearing into the Gardens.
Seán is performing an improvised, site-specific piece for chalumeau and gongs; The BQ Trio bring their minimalist country disco and their 4-handed guitarist for some harmonic tunes; the twenty-strong Line Up Choir will bring their pop and soul favourites to IMMA for some sunny sing-a-longs and Roland is playing on the Integral Hang, a very unique instrument hand crafted by Pan-Art in Switzerland that makes a beautiful otherworldly sound.
[youtube https://www.youtube.com/watch?v=xCk2fo5Z8yU&w=853&h=480]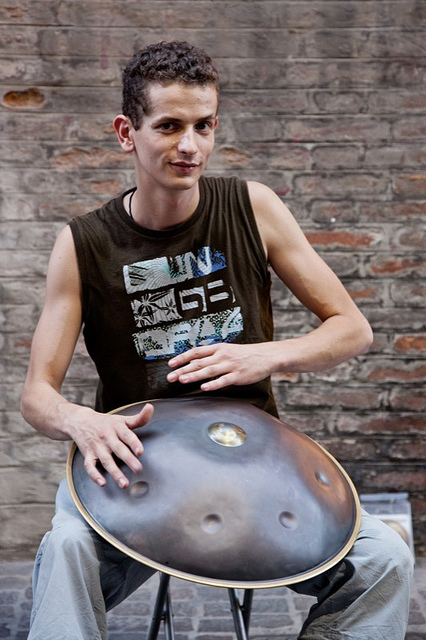 The music on the day is complimented by foodie treats from Concrete Tiki's The Cake Café (€20, book here). There is also Open studios with IMMA's resident artists and free food workshops: pickling with The Rocket Man, fish smoking with Sally Barnes, butter making with McNally Family Farm and an edible canvas workshop for children.
SUMMER PARTY
As day turns to night we move towards the grand suite of heritage rooms in the North Range for music, food, bespoke cocktails and a specially commissioned edition of GRACELANDS, featuring artists' film and interventions in the formal Gardens.
Tickets for the SUMMER PARTY, which runs from 7.30pm, are €15 and special food and drink will be available to purchase on the night from House and Luncheonette. The idea is to come early, explore Propositions, the Helio Oiticia exhibition (open from 7pm – 8pm) grab some food and explore the music and other art happenings on offer.
The magnificent Baroque Chapel, with its oak panelled walls and moulded plaster ceiling, plays host to live sets from Somerville and Gang Colours and is rounded off with a two-hour closing set from legendary DJ Donal Dineen.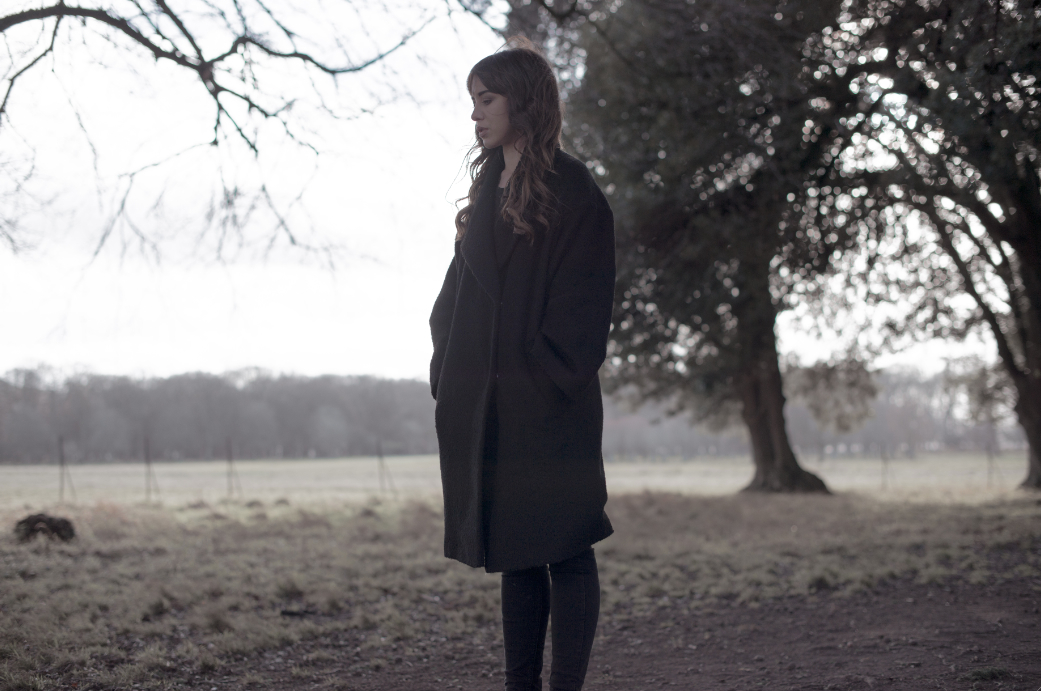 Somerville creates experimental music influenced by the rugged and barren landscapes of her native Connemara on Ireland's west coast. From the small Gaeltacht village of Corr na Móna, Maria Somerville's music contains folk roots and electronic textures. Inspired from an early age by her late uncle Michael, hearing him sing at family gatherings and local sessions. It was a haunting and enchanting experience, and she noticed how the adults around her seemed to get lost in both his voice and the depth of meaning in the song. The lyrics of these old songs, like the Rocks of Bawn or the Lambs on the Green Hill, evoke poignant memories of place, struggle and lost loves, themes now reflected in her own lyrics. Influences are also from old civil rights anthems, soul and R&B. Her study of jazz guitar influences her writing further as these traditions began to synthesise into her current and evolving musical output. One of the State's faces of 2014, she played a beautiful set at Drop Everything this May and her name has been carried on the western wind ever since.
[youtube https://www.youtube.com/watch?v=t014U9vYu6U&w=853&h=480]
As a portal into a world of daydreams, tumbling into shadows and embracing luminescence simultaneously, Gang Colours turns drum patterns into magic. Breeding surreal headphone-friendly landscapes, he fills them with unexpected sounds that would otherwise seem out of place. At times his sound effects strike a peculiar balance between otherworldly and familiarity. At other points, they conjure a sense of longing.
His impressive 2012 debut, The Keychain Collection, was followed by 2013's Invisible in your City, both on Gilles Petersons's Brownswood label. He might draw easy comparisons with James Blake, but this is a warmer sound, with more heart. Think Mount Kimbie with a playful sense of humour, Burial on a soft, sunny dancefloor, Gold Panda with an R&B lean.
[soundcloud url="https://api.soundcloud.com/tracks/70328927″ params="auto_play=false&hide_related=false&show_comments=true&show_user=true&show_reposts=false&visual=true" width="100%" height="450″ iframe="true" /]
We'll have a DJ room operating all night with sets from Emmet Condon (Homebeat) and 11:11 and an all-vinyl set from David Kitt. Expect house, soul, hip-hop, disco, and lots of beats for dancing feet.
So come early and stay late, explore the site and explore the sights, sounds and tastes of IMMA's SUMMER RISING. Saturday 26th July 2014, 7pm – 2am. Buy Tickets €15
Aoife has put together a youtube playlist of the music artists appearing at SUMMER RISING that you can listen to here