Welcome to our first post on the IMMA Blog!
We thought we would start the blog rolling by asking Exhibitions Curator Seán Kissane about the upcoming Leonora Carrington exhibition, The Celtic Surrealist.  We hope you enjoy!
—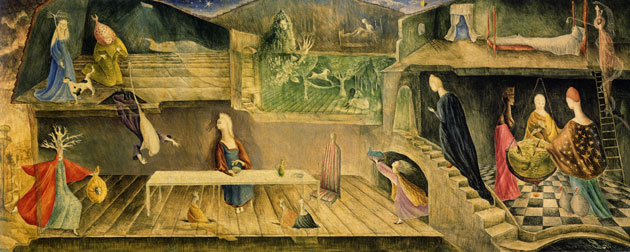 So the Leonora Carrington paintings are being picked up from their various homes around the world and will be winging their way to Dublin at the end of August. The show has been in the making for about 4 years, so it is very exciting to finally get to see them here.
In some ways it is a kind of home-coming.  Leonora was English, but her mother was from Westmeath, and she was fascinated by Ireland, its myths and history. Those stories constantly fed into her work, and to a non-Irish audience the references can be missed – stories that we all know like the Children of Lir or the Fianna.  It has been interesting to tell these stories to people in Mexico and the United States who know her work well. It opens up a whole other layer of meaning.  But Ireland was important to the Surrealists because of its stories and myths. Even Freud said that you couldn't psycho-analyse the Irish, that they already lived in a dream world!
The works should be a revelation to the audience. As a young artist she trained in Florence, and a lot of her work has the level of detail and skill which we associate with the Renaissance rather than modern art. Some of her most 'famous' works are here, like 'The Giantess' which holds the record for the highest price paid at auction for her work. In fact, she held the record for the highest price paid for a living Surrealist painter!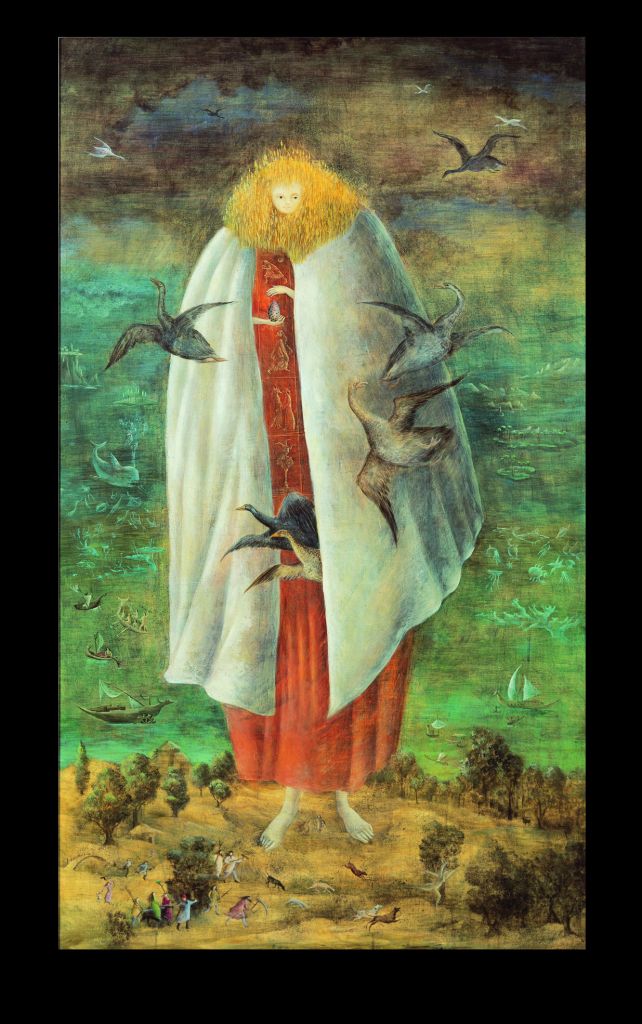 Carrington lived for most of her life in Mexico where she was called 'La Maestra' and was almost a household name there. Our exhibition tries to represent some of the major events in her life: running away with Max Ernst in the late 30s; Imprisonment in a psychiatric hospital during the war; escape to New York with Peggy Guggenheim; later life in Mexico where she lived among a group of artists that Frida Kahlo called 'Those European Bitches' (they later became friends!).
TV and Cinema seem to be saturated with vampires and werewolves and witches at the moment. Leonora was fascinated by what she found in Mexico – the Brujos – the street witches and the thin veil which for them separated life, death and magic. Hopefully some of that magic will be found here at IMMA in September!
-SK
@SeanKissane
—
Leonora Carrington The Celtic Surrealist  Curated by Seán Kissane.
18 September – 26 January 2014