'Personage' and 'Holy Show' are two new poems by Sarah Clancy, commissioned by IMMA and written in response to Janet Mullarney's exhibition, 'Then and Now: Janet Mullarney', 15 Feb-29 Sept 2019. 'Personage' relates specifically to the white child figures that feature in Janet sculptures 'Domestic Gods I' and 'Domestic Gods II', both part of the IMMA Collection, while 'Holy Show' responds to the exhibition more generally.
Personage
You were born from ache
and tomato blood blushes
from off-kilter almost friendships
you were three years old
and fumbling with your genitals
in the playground when
someone's mother
baptised you in mortification
and vanished before you realised
her kind of gift was poison
you were born from ache
and hunched up shoulders at the teenage disco
you are brim-full of unsuitable information
that no one has ears for
your skin is way too loosely fitted
and you're lost inside it
your face can't quite contain your features
which you are always rearranging
trying to make them fit the occasion
and always, always failing
you're a being hastily assembled
from too little experience
from too few memories
you weren't made for closeness
even when you seek it out
you're far too ardent
you make any silence awkward
and end up wordless
you were made from ache and mortification
like a sheep fresh sheared
and naked you shudder
at each over-intense sensation
you were born in the wrong dress code
and never got the invitation
you're like a drawer full of odds and ends
of small denominations of defunct currencies
of needles and thread and postcards
someone wrote but never sent
you're an assemblage of unfinished
make-and-do projects
that someone once started
you fear you aren't worth discarding
and yet you've made it this far;
you were born from ache
and tomato blood blushes
and you are really something.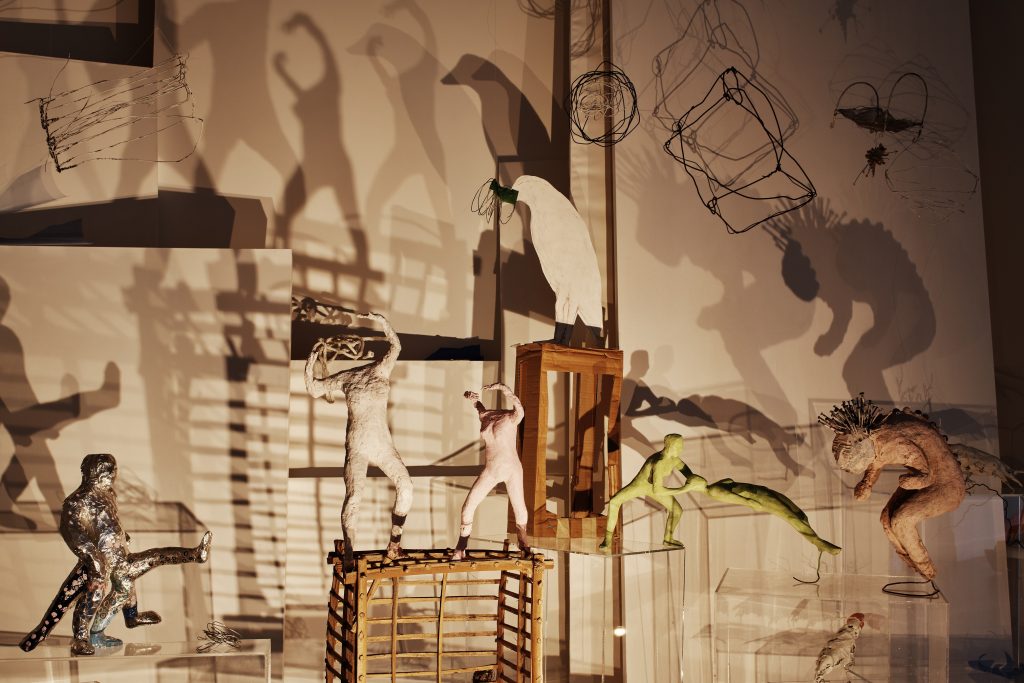 Holy Show
You set an early course for beauty knowing that all things have their own
character from the moment of creation and so your sculpted ballerinas
gorged on junk food and grew thick-waisted, your torsos sat there mutely
disrespectful and your horses were such divas they took on mule-like
aspects and every human thing you represented lost its head.
Your Madonnas refused to nurse their infants and tuned themselves
to day time television, your still-life subjects took to moving and eventually
started growing artworks of their own, to avoid any further discord you
swam into the underworld until your reason couldn't fathom and you
couldn't touch the bottom and you couldn't see the shore.
You held on to any bit of flotsam that was passing and nursed it into finding
something half-remembered lost within it that had some relation to your
heart and hands, and while your materials were quite malleable their
shadows and reflections always eventually resisted and made a break for
independence that you hadn't got it in you to prevent
and art, anyway, does what it wants and you found yourself indentured to
the undercurrents and like a stray dog licking itself in public you became
oblivious, you became its servant and that's how we find you with your
retinue of freaks and heartbreak and mischief; an artist, in the gallery,
making an exhibition of herself.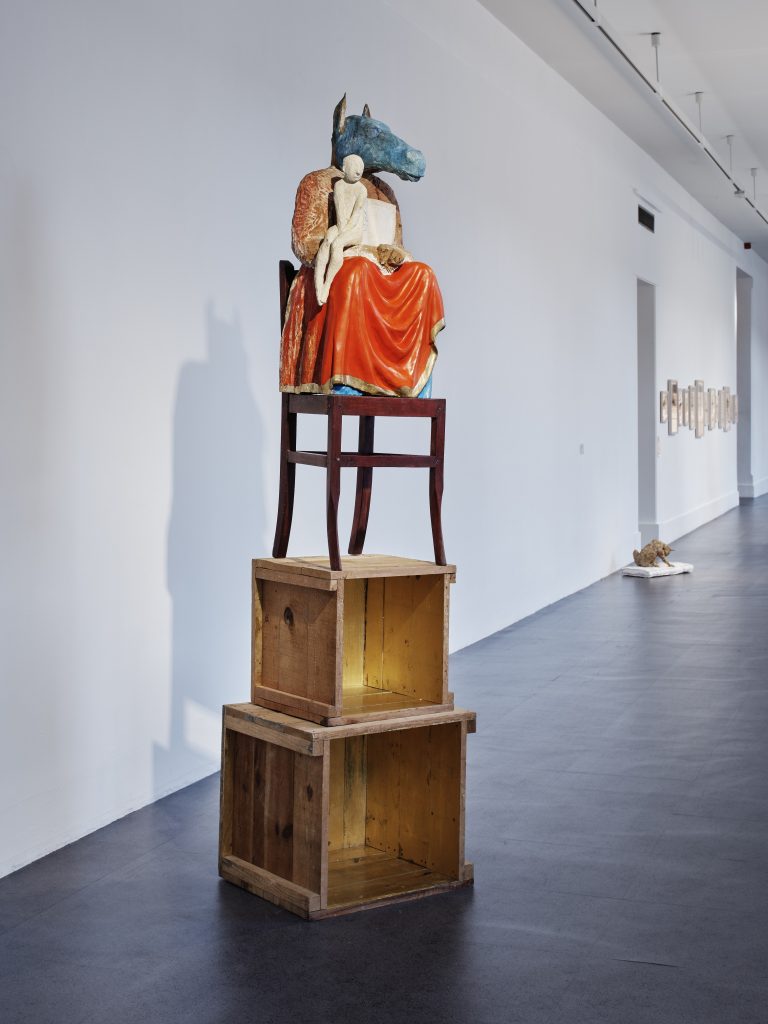 About the author
Sarah Clancy is a performance and page poet from Galway. The Truth and Other Stories (Salmon Poetry, 2014) is her third and most recently published collection of poetry, with a new book due to be published by Salmon Poetry later this year. To find out more about Sarah and her work visit: https://www.islandsedgepoetry.net/poets-a-z/sarah-clancy/