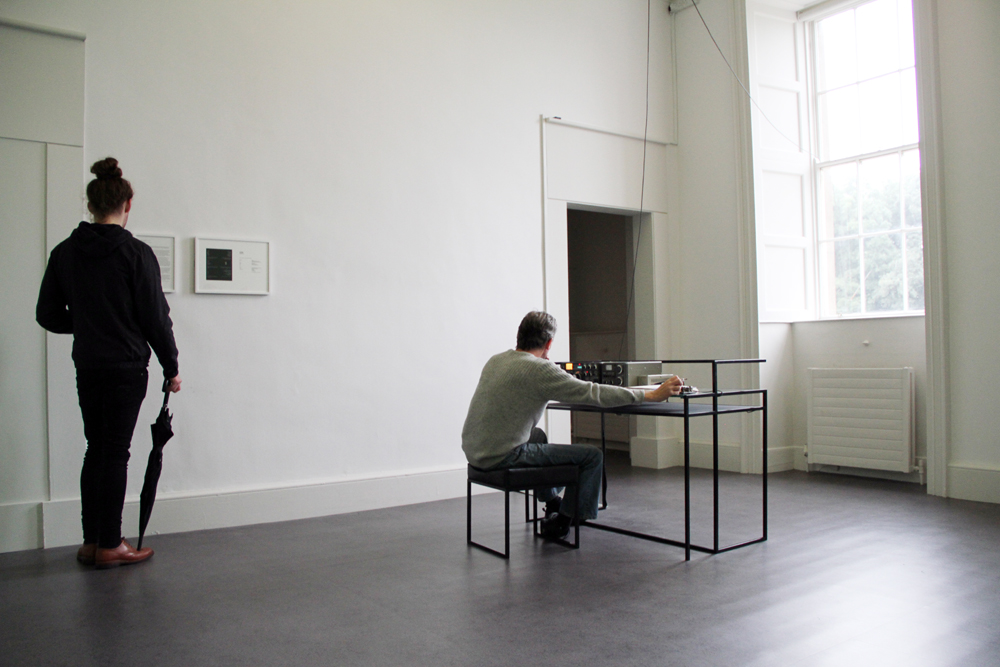 For the duration of the installation of Remembering Gray a project by Sarah Browne currently installed at IMMA, a poem is transmitted via Morse code each Saturday. Transmissions are made by members of the South Eastern Amateur Radio Group, who operate the temporary shortwave radio station EI2EEN from the West Wing Galleries on Saturdays between 12:00 and 16:00.
"I wrote the poem called 'something permanent' in a visual format that vaguely echoes one of my favourite of Gray's designs, the Centimeter rug.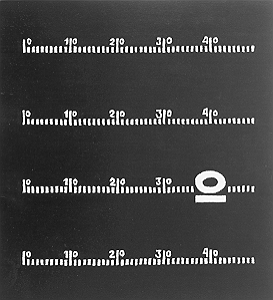 The poem is a diptych, meaning that it is in two parts that mirror each other.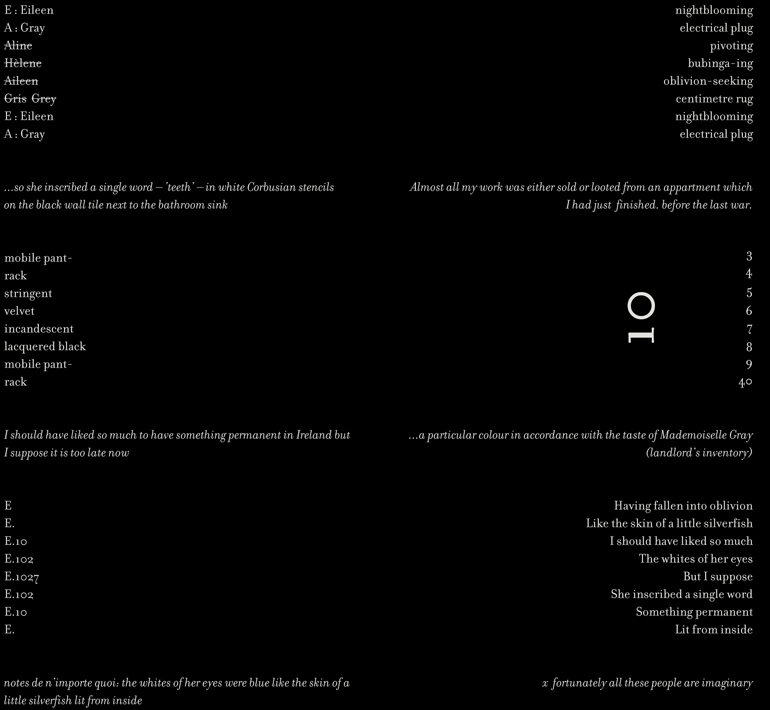 It comprises three triolets on each side with alternating long lines, mimicking the short and long marks on a ruler.
I used the triolet, a French metrical form, since Gray lived for most of her long life in France. A triolet is an eight-line form with a strict rhyme scheme: abaaabab. I adhere and don't adhere to that form here.
The poem's title is a snippet from a letter Gray wrote on July 22, 1975 to Mr. John Teahan of the National Museum of Ireland: …I should have liked so much to have something permanent in Ireland but I suppose it is too late now. The fragility of that conditional tense is striking when one considers the monumentality of Gray's impact as we now understand it.
All of the long lines are quotations from actual texts either about Eileen Gray or in her own words. The triolets (the stanzas with shorter lines) are code-like. In the first one, I list many of the ways that people misnamed Eileen Gray and cross them out, leaving only her correct name. Others of the triolets play with various words and numbers: codes Gray herself used to name her work; names of materials and objects she used in her work; snippets of lines from her notebooks and so on."
Alice Lyons
Sarah Brownes works From Margin to Margin (Looking for Eileen) and Remembering Gray are on show in One Foot in the Real World, the current exhibition from the IMMA Collection curated by Marguerite O' Molloy.
One Foot in the Real World  continues until 27 April 2014.