"This is an unashamedy sensual show, by turns exotic, repulsive, shocking, challenging and yet deliberately thoughtful throughout" Cristín Leach Hughes, The Sunday Times.
We are now in the final three weeks of the major exhibition What We Call Love: From Surrealism to Now which ends on Sunday 7 February. Alongside the exhibition IMMA has presented an extensive programme of screenings, talks, events and live happenings to open up conversations and bring you deeper into the artists' work. We have gathered together all the resources from the exhibition in this blog, see below, making a perfect introduction to the work, or if you have already visited, a place to delve deeper for further information.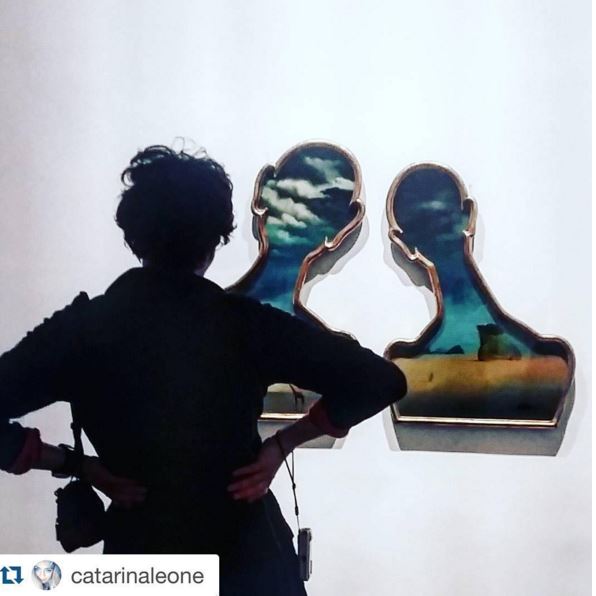 Love is something that effects us all whether it's relationship love, parental love or the love between friends or communities. The exhibition What We Call Love doesn't seek to define love, rather it examines how artists have responded to love  in their work, from Surrealism to the current day. Through this lens the exhibition explores how the notion of love has evolved over the 20th century and what love means in our contemporary culture. At time beautiful and at times challenging this exhibition explores a multitude of love's faces, from crazy love to love unrequited. It has inspired a wide range of reactions from our visitors, not least of all inspiring a marriage proposal (to our great delight). The Exhibition draws to a close a week before the big love celebration that is St Valentine's, so why not get in the mood for love and experience What We Call Love at IMMA before February 7th.
Visitors are advised that this exhibition contains some adult themes and explicit imagery. If you would like to know more please speak to a member of staff for further information.
Upcoming Events
There are two upcoming events taking place in the final few weeks of the exhibition. A film series in partnership with the Irish Film Institute takes place this weekend on Saturday 23 and Sunday 24 January with screenings of Un Chant D'Amour (A Song of Love), Dir. Jean Genet, 1950; L'age D'or, Dir: Luis Buñuel, 1930; and Under The Skin, Dir. Jonathan Glazer, 2013. While on Thursday 4 February there is a live performance in gallery of the work of Elmgreen & Dragset, '24/7/365′, 2009, which displays the love that can exist between two men in a direct, but no less romantic, manner.
Also just opened is the exhibition F**K IMMA, (2015-2016), by Séamus Nolan, a film, live event and archive, commissioned by IMMA as part of What We Call Love and on view in the project spaces (Ground floor, behind reception). Admission is free to Nolan's work, and the overall exhibition carries an entry fee of €8/5.
Highlights include a talk on the exhibition by curator Christine Macel, Centre Pompidou;  The Neurobiology of Love by Semir Zeki on his pioneering research on the organisation of the visual brain and his experimental enquiries into how a visual stimulus triggers an affective, emotional state, similar to our experience of beauty, desire and love; and an excerpt from the lecture by Dr Maureen Gaffney on her research into the science of emotional intelligence, human functioning and strategies for building fulfilling lives.
Curators preview of the exhibition on Youtube
Join curators Christine Macel (Centre Pompidou) and Rachael Thomas, Senior Curator: Head of Exhibitions, IMMA, as they introduce the core ideas and themes within the exhibition. The film also features a selection of vox pops around the question, 'what does love mean to you?'
Exhibition Guide
For more detailed text on the show you can read the exhibition guide. This guide will also be provided in printed form on your visit.
Walkthrough Love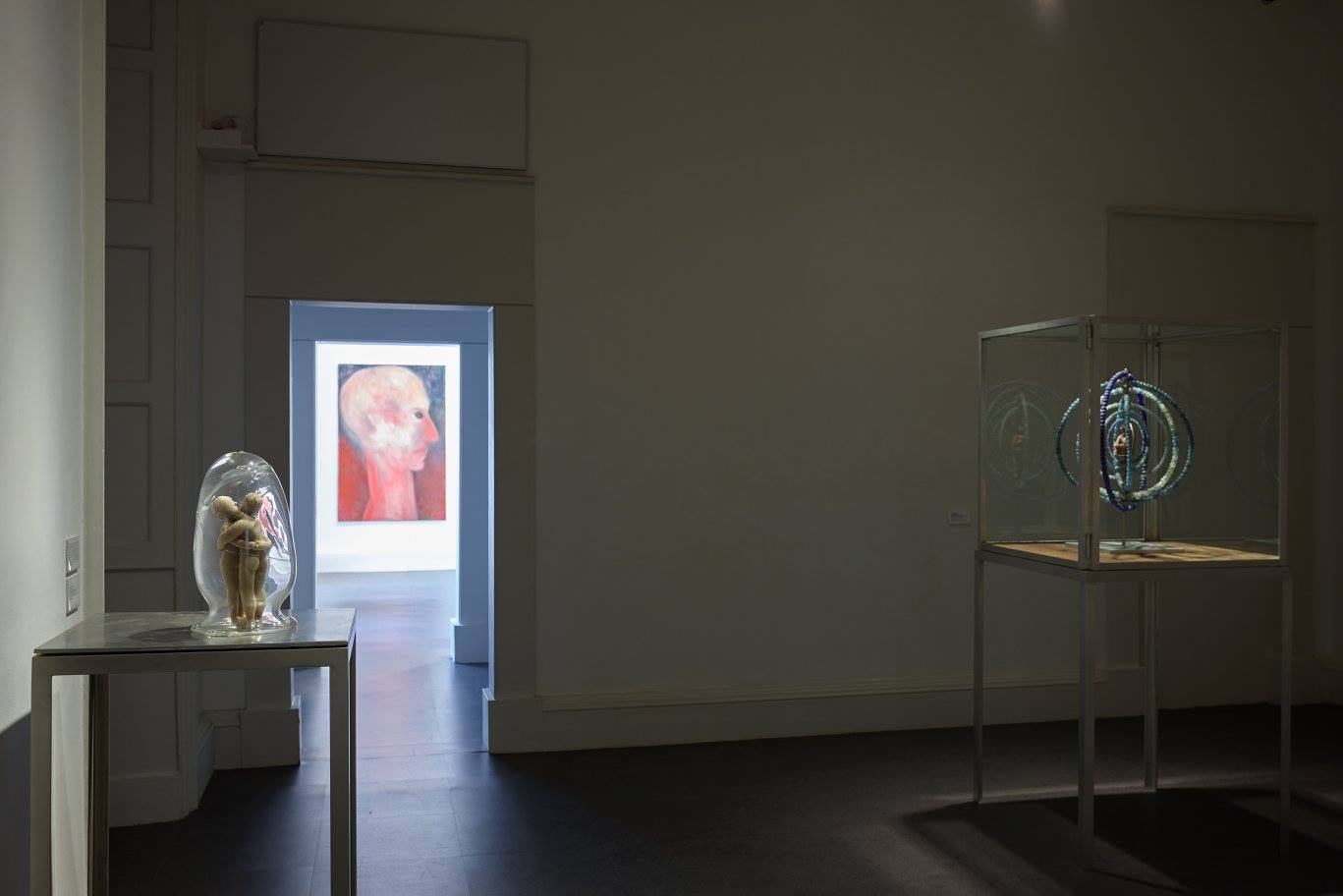 Over on facebook you can look through our installation shots of the exhibition. These include shots of Felix Gonzalez-Torres billboard work, "Untitled" (The New Plan), 1991, which was presented on six billboards across six sites within Dublin city centre in December. There are also documentation images of the live event Hot on the Heels of Love, a live nocturnal response to the exhibition curated by Pádraic E Moore. You can read a review of the night in District Magazine.
Love Blog Series
With this exhibition, in a first for IMMA, we commissioned a series of blogs about love as part of IMMA Talks. These online articles looked at themes that included how the tarot can help us explore the deeper meaning of love; how can we tell if our love is true or not; the power of love evidenced during the ground-breaking marriage equality referendum in Ireland and how we can keep our love alive through Skype.
What does the Tarot tell us about love? by Tarot Maven Danielle Vierling
Do I lie when I say I love you? by Dr Noel Kavanagh
Love's majesty by Andrew Hyland
Global Love on Skype by Dr Rebecca Chiyoko King-O'Riain
What do the critics think? 
The Sunday Times review Crazy in Love by Cristín Leach Hughes (Paywall)
Look back at RTE News preview of the exhibition including short interviews with Christine Macel and Sarah Glennie, Director, IMMA.
The Irish Times review Crazy, big, surreal thing called love by Aidan Dunne.
Review in Le Cool by Zara Hedderman
---
See what other visitors think by following the #WhatWeCallLove hashtag on Instagram, Twitter and Facebook.
New commissions in this exhibition are part of an exciting new initiative, New Art at IMMA. Proudly supported by Matheson this strand allows IMMA to continue to support this vital work through programming that recognises and nurtures new and emerging talent, new thinking and new forms of exhibition-making.