In the next blog of our Gallery Voices series Olive Barrett, from our Visitor Engagement Team, gives us an insight into how visitors to the exhibition Patrick Hennessy De Profundis are surprised with how talented, skilled and forward thinking Hennessy actually was.
---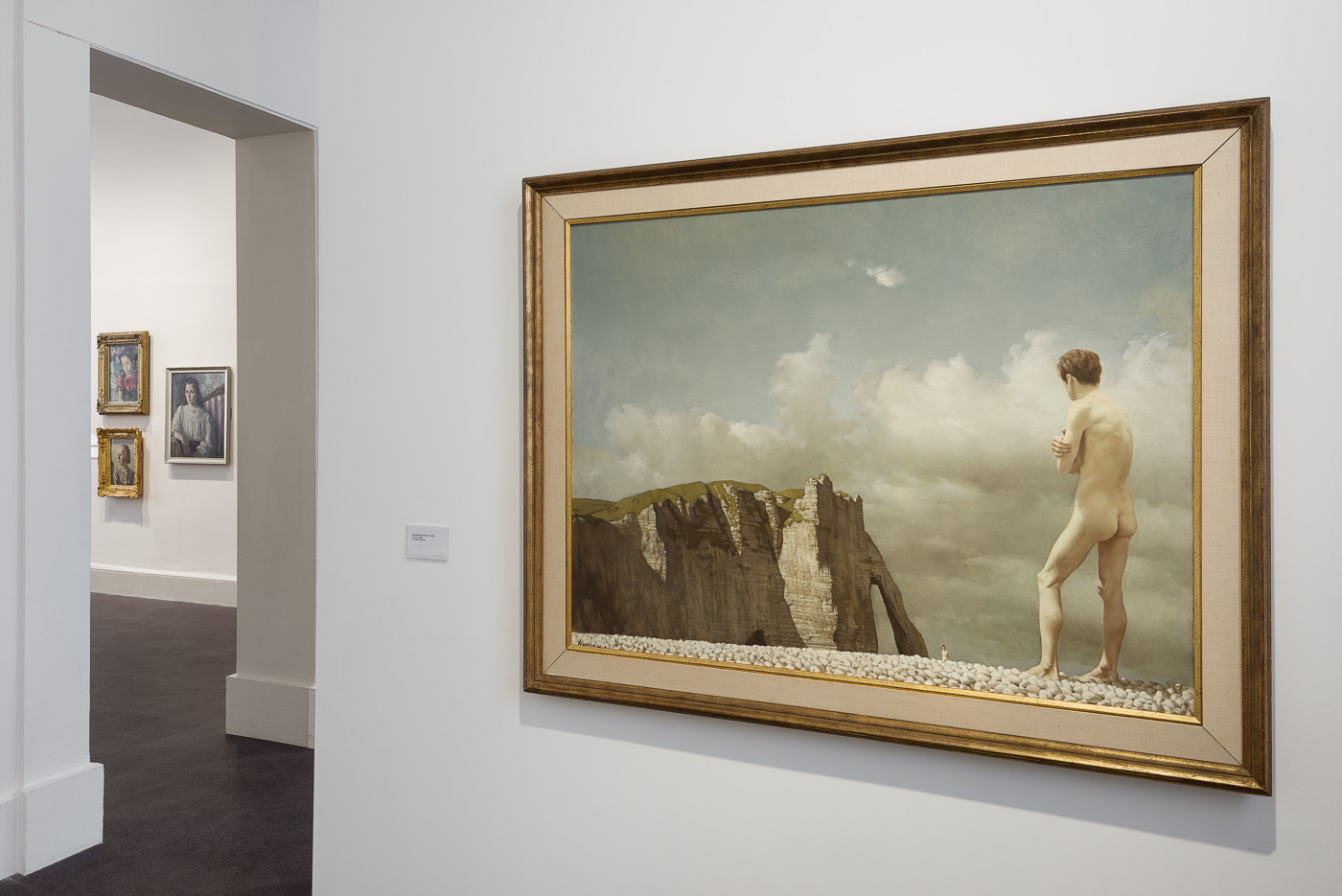 The Patrick Hennessy exhibition, De Profundis, showing in the East Wing Galleries since March this year is now in its final week ending this Sunday 24 July. For many visitors to the gallery this is the first time that they have experienced Hennessy's work and many people are of the opinion that the work is unusual for an Irish artist of his time. Patrick Hennessy was born in Cork in 1915, educated in Scotland and worked for a time under the Cubist master Fernandez Legér after winning a scholarship to Paris in 1937. The main perception from the public is that he was an artist and painter who had been forgotten about and had not readily received the acclaim that he deserved in a National Institution until now.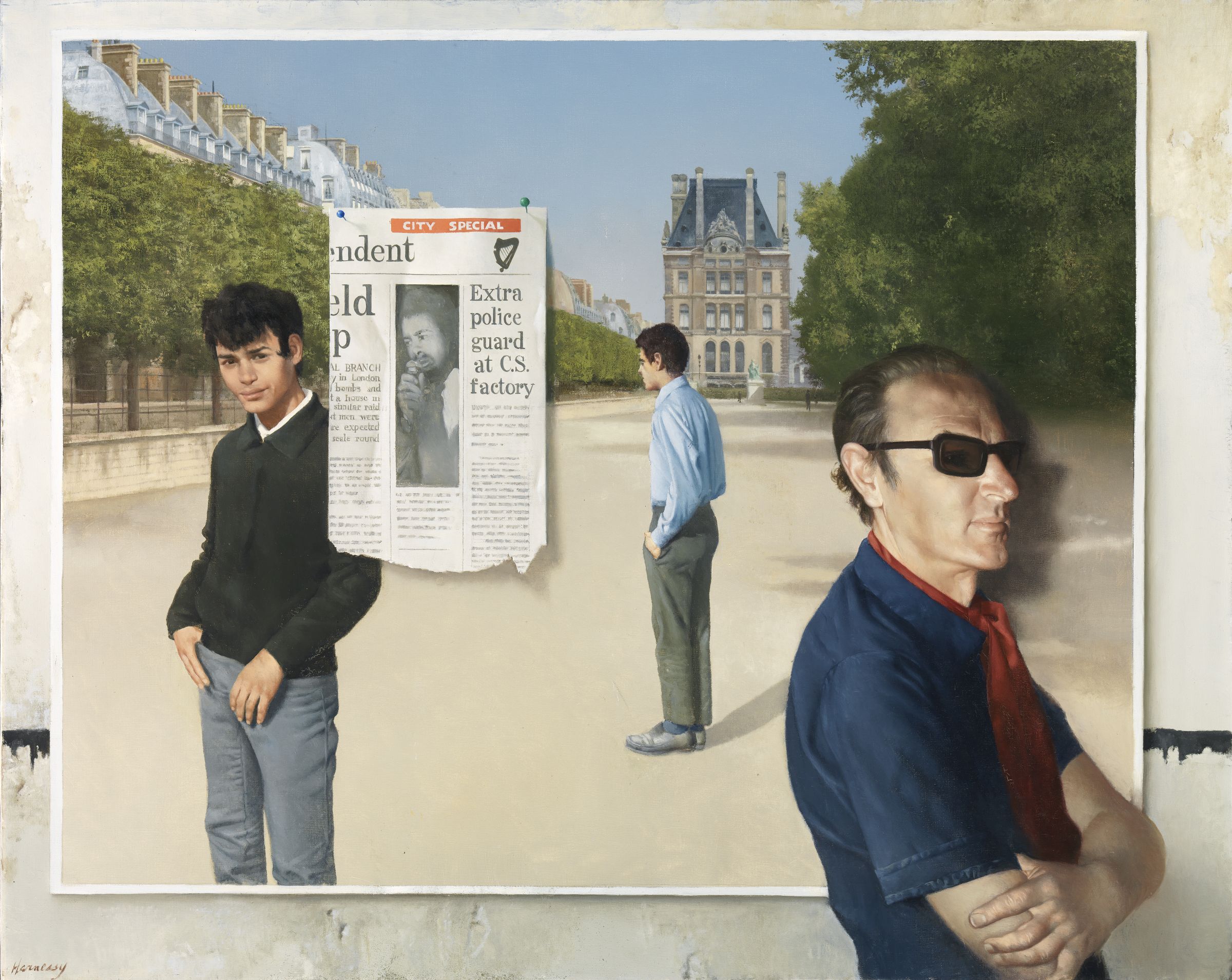 The admiration for his work is obvious as one is present in any one of the four rooms or along the main corridor of the exhibition. For those who were familiar with the artist's work, they had never realised how prolific a painter he was, the high skill level and execution of his subject matter or the diverse and avant-garde manner in which he painted. Hennessy was also a gay artist who openly expressed his sexuality in his work when it was not commonplace to do so and when it was in fact illegal in the state to be gay. This has been significant to many visitors not only artistically, culturally and socially but also regarding equality in light of the recent marriage equality referendum and rights for the LGBT communities. Viewers have been overheard saying that they had not realised the symbolism surrounding the wearing of a red tie to signify male interest and sexual orientation as is seen in the paintings, Portrait-Figures (Self Portrait), 1972, and the recent addition to the exhibition, Portrait of a Young Man. People have found this fascinating and have commented that this provides an almost alternative language to the work while also telling Hennessy's own personal life story. Questions have arisen around the artist's depiction of women in his portrait painting and of how his male subjects are painted in a much more sympathetic and physical manner.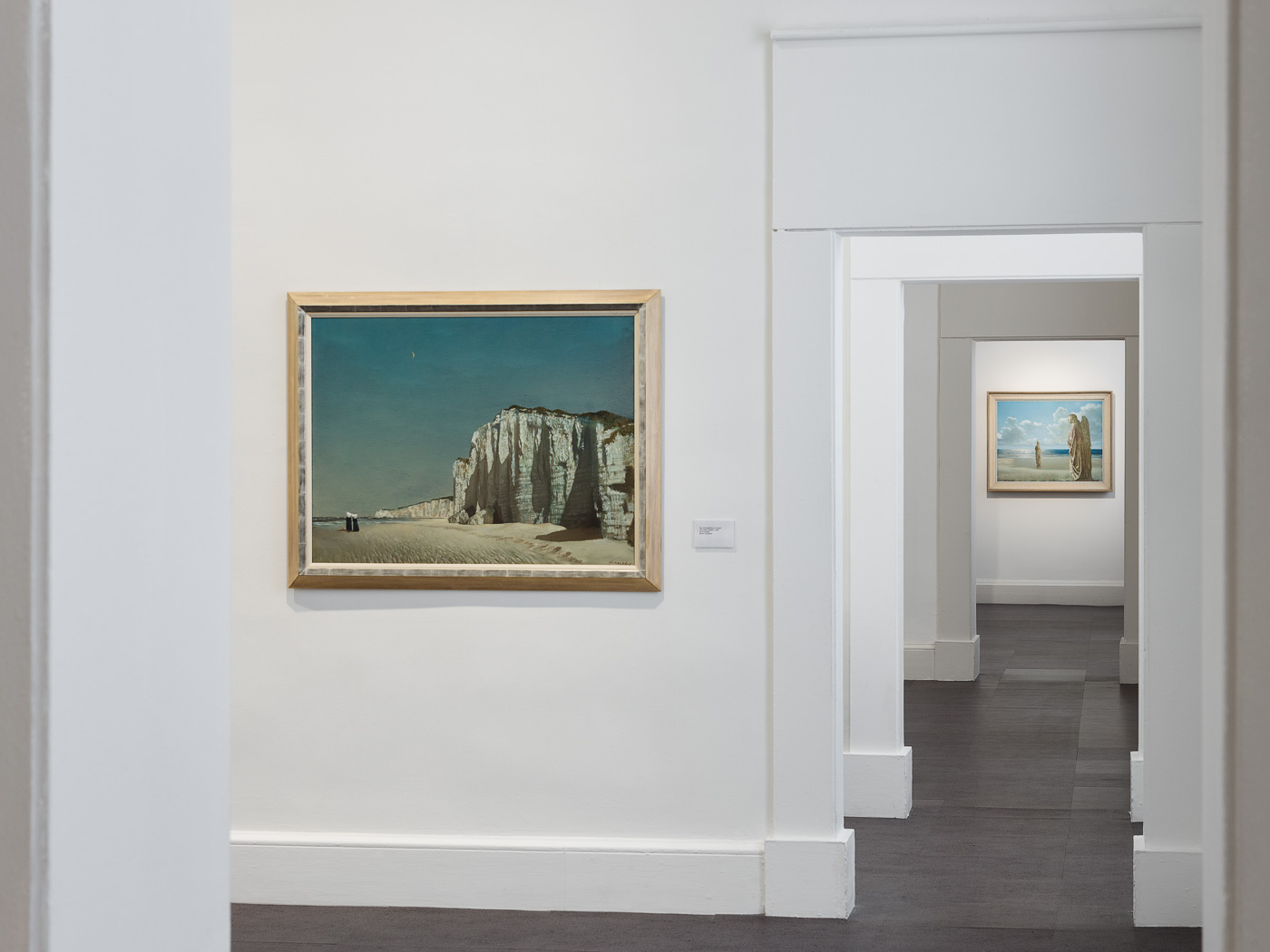 Rooms two, three and four have fascinated the public with viewers spending much time in these spaces observing the skilled landscapes and still lifes of Hennessy. "Which order of nuns is that walking along the beach", was asked of the work, Two nuns walking on a beach (The Seven Sisters), 1948, and "Where are those cliffs?" another visitor enquired about the work regarding the French order of nuns walking by the Cliffs of Dover. "The work is beautiful", commented another.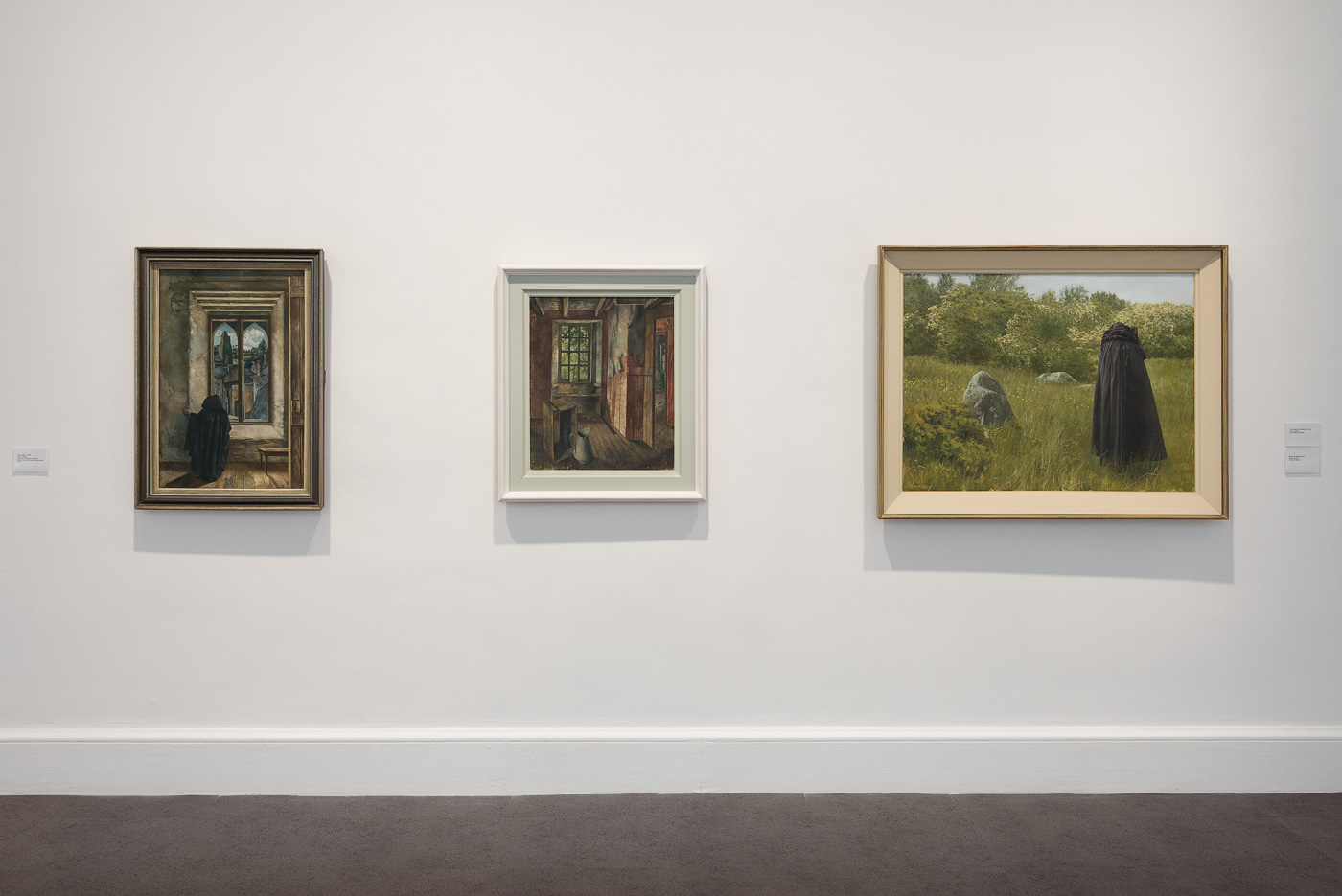 The haunting tones surrounding the works with the Kinsale cloak have summoned up comments around Symbolism, Surrealism, World War II, environment, isolation, location and death. Many of the themes and subject matter of the artist's work can be seen to be symbolic of Hennessey's life at the time. Hennessy had lost his father in World War I when he was only two years old, and his lifelong partner Harry Robertson Craig was active in service in the British Army from 1939-1946 during World War II. Some visitors experience a sense of longing or foreboding to his artworks conceived during this period. Many visitors spent quite a while with one portrait in particular, that of a young girl, Liv Hempel who is holding a flower, Liv Hempel, 1939. This innocent four year old was a daughter of Hitler's envoy to Ireland, Dr Eduard Hempel and the Second World War had already broken out when Hennessy decided to undertake this particular commission in 1939.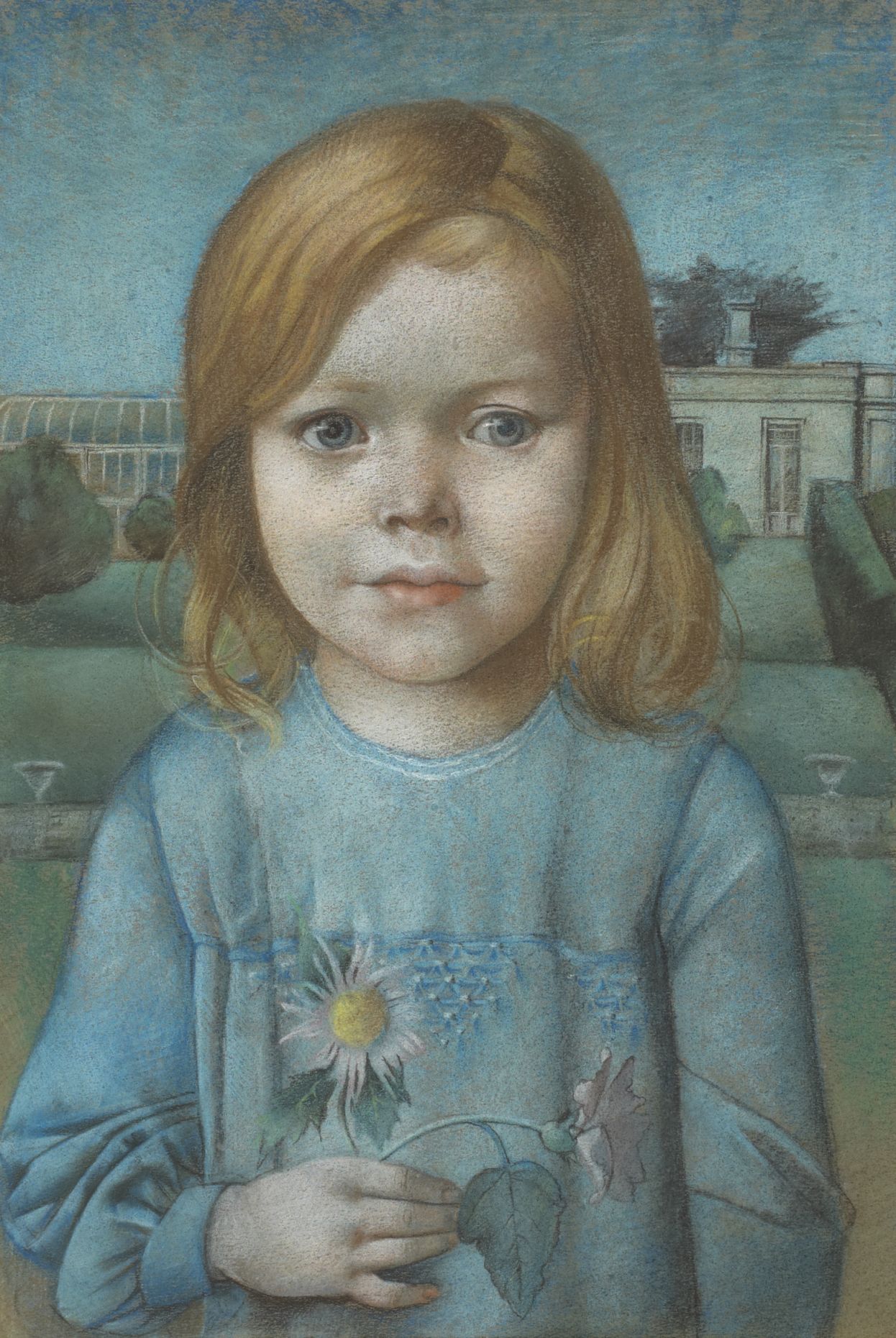 The skill that the painter used to execute his paintings seemed to be unknown to the gallery goer and also in part by myself who was pleasantly surprised to be in awe of some of the works. To also have the opportunity to sit for a while and also revisit the paintings has been a pleasure that not many visitors have had the opportunity to experience. If you haven't had the opportunity to catch the Hennessy exhibition to date, do. In my opinion it is one of the top exhibitions in Ireland this year and his work will be a surprise to many, of how talented, skilled and forward thinking the artist actually was. Hennessy was an artist who sustained himself financially through numerous portraits and still life commissions which he did while also continuing to paint amid harsh reviews from art critics at the time. The show has indeed grabbed the public's attention.
---
Patrick Hennessy De Profundis is curated by IMMA curator Seán Kissane and runs at IMMA until this Sunday 24th July 2016.
Curator's Talk: Seán Kissane will give an insightful tour of the exhibition this Saturday 23 July at 1.15pm. No booking required. Free, meeting point main reception.
Blog by Olive Barrett, Visitor Engagement Facilitator, IMMA.
---
Exhibition Resources
Exhibition Guide
Read the exhibition guide to Patrick Hennessy De Profundis
Curator's preview of the exhibition on Youtube
Watch an introduction by Seán Kissane in which he talks about the origin of the exhibition name, the importance of Elizabeth Bowen in Hennessy's like and his connection to gay rights.
IMMA Modern Irish Masters Website
Read more about Hennessy's life and practice on the IMMA Modern Irish Masters website. This series seeks to revisit Ireland's recent history to identify artists who have been critically neglected, but whose work warrants a place in the canon of Irish Modernism. This series brings significant figures into new focus through major annual exhibitions, each accompanied by an extensive schools and talks & lectures programmes.
IMMA Talks: Modern Irish Masters Series| Patrick Hennessy De Profundis 
Listen to curator Seán Kissane presents a keynote lecture offering a new perspective on the work of Patrick Hennessy.
IMMA Talks Seminar: Sexuality, Identity & the State
Listen to Part 1 and Part 2. Comprising of presentations by artists, writers, curators, educators and psychoanalysts, this symposium addresses issues of gender, sexuality, identity and the state as it relates to the work of artists, Patrick Hennessy, Carol Rama and others. Drawing on queer theory, feminism and psychoanalysis across a wide range of practices, considering the centrality of gender within wider research agendas that span the history of art, culture and society.
Curator's Blog
Read the blog by Seán Kissane 'Patrick Hennessy and the power of artworks to connect with personal experience'.