Lynda Benglis at the Irish Museum of Modern Art
08/10/2009
The first solo exhibition in Europe of the American sculptor Lynda Benglis, best known for her ground-breaking work challenging accepted artistic norms through a pioneering merging of content and form, opens to the public at the Irish Museum of Modern Art (IMMA), Dublin, on Wednesday 4 November 2009. Comprising works from the 1960s to date, Lynda Benglis highlights the artist's extraordinary creative output, which has defied prevailing views on the nature and function of art over 40 years. The exhibition is organised by IMMA in collaboration with museums in the Netherlands, France and the USA.
Lynda Benglis focuses on the way in which the artist's interest in process has led her to expand the possibilities of material from latex pourings and expansions to more precious materials such as glass and gold. Taking the body and landscape as prime references, she creates abstract works that oozes immediacy and physicality. Many appear to a defy gravity, being famously described as 'frozen gestures'. Her interest in process first manifested itself in her early wax reliefs, created by applying one layer of wax on top of another, building up a geological landscape in such works as Cacoon, 1971. Materials are also at the core of Benglis's 'Fallen Paintings', such as Blatt, 1969, in which liquids, including rubber latex or polyurethane foam, are poured directly onto the floor and against the wall.
In the 1970s she created a series of metallised and sparkling 'Knots', such as the glittering wall sculpture Psi, 1973. Looped and tied with her own physical force, they also serve Benglis's wider purpose of disrupting the male-dominated worlds of Modernist and Minimalist art. In 1989, she described society's attitude to matters of good and bad taste: "There will always be a Puritan strain in society that gets nervous if things are too pleasurable, too beautiful or too open. That's the most significant legacy of feminist art; it taught us not to be afraid to express these things."
The exhibition includes a number of the artist's well known video works, many toying with the recurring theme of gender politics. Videos such as Now, 1973, and Female Sensibility, 1973, capture and mock the sexual prejudices of the times as well as breaking new ground in terms of early video and documentary-making techniques. Other notable works include Wing, 1970, an incarnation of one of her cantilevered sculptures, and the 1975 installation Primary Structures (Paula's Props). Benglis's metalised 'Pleats' sculptures of the 1980s and '90s and her more recent works in polyurethane, such as The Graces, 2003-05, and Chiron, 2009, are also being shown.
The exhibition also presents documentary material outlining the artist's statements and photographic gestures: 'The Sexual Mockeries' series. Benglis used media to control her image and highlight and challenge gender imbalances and power struggles. Her most famous and explicit gesture, in Artforum magazine in November 1974, created a long-running controversy in the American art world. This was part of a series that began at the same time as she worked on videos and famously collaborated with Robert Morris.
A new work, North South East West , 2009, taking the form of  a cast bronze fountain, will be shown for the first time  in the Formal Gardens at IMMA. The artist has been developing the idea of this hydraulic sculpture since her extraordinary cantilevered installations of the early 1970s, now mostly destroyed. Her first fountain The Wave (The Wave of the World), 1983, was created for the World Fair in New Orleans.
Born in 1941 in Louisiana, USA, Lynda Benglis lives and works between New York, Santa Fe, Kastelorizo and Ahmedabad. Solo exhibitions include Shape Shifters, Locks Gallery, Philadelphia, 2008; Lynda Benglis: Pleated, Knotted, Poured…, Locks Gallery, Philadelphia, 2007; Lynda Benglis, Cheim&Read, New York, 2004; Lynda Benglis: Sculptures, Bass Museum of Art, Miami, 2003; Michael Janssen Gallery, Cologne, 1998; Margo Leavin Gallery, Los Angeles, 1991; Dual Natures, curated by Susan Krane, High Museum of Art, Atlanta, 1990; The Kitchen, New York, 1975; Paula Cooper Gallery, New York, 1975; The Clocktower, New York, 1973; Lynda Benglis: Video Tapes, curated by Robert Pincus-Witten, Video Gallery, Everson Museum of Art, Syracuse, NY, 1973; Kansas State University, Manhattan, 1971; Hayden Gallery, MIT, Cambridge, MA, 1971; Paula Cooper Gallery, New York, 1970; Galerie Hans Müller, Cologne, 1970. In 2007 Cheim & Read staged the critically acclaimed exhibition Circa 70: Lynda Benglis and Louise Bourgeois. Benglis has also exhibited widely in major group exhibitions including the seminal Anti-Illusion. Procedure/Materials, Whitney Museum of Art, New York, 1969; The New Sculpture 1965-75: Between Geometry & Gesture, Whitney Museum of American Art, New York, 1990; Fémininmasculin: le sexe dans l'art, Centre Pompidou, Paris, 1995, and more recently Century City: Art and Culture in the Modern Metropolis, Tate Modern, London, 2001; Summer of Love: Psychedelic Art from the 60s, Tate Liverpool, 2005; High Times, Hard Times: New York Painting 1967-1975, Independent Curators International, New York, 2007, and Lynda Benglis/Robert Morris: 1973-1974, Susan Inglett Gallery, New York, 2009.
Her current exhibition is organised by IMMA, Dublin, in collaboration with Van Abbemuseum, Eindhoven, The Netherlands; Le Consortium, Dijon, France;   Museum of Art, Rhode Island School of Design, Providence, Rhode Island, and New Museum, New York.
A 480 page fully-illustrated hardcover monograph, produced by Les Presses du Réel, accompanies the exhibition. It comprises texts by Dave Hickey and Elisabeth Lebovici, and exhibition curators Franck Gautherot, Caroline Hancock, Laura Hoptman and Judith Tannenbaum, an interview with the artist conducted by curator Seungduk Kim, and an in-depth chronology compiled by curator Diana Franssen. Famous and unseen archival material (magazine articles, photographs, letters, installation shots) will be reproduced as well as an overview of Benglis' work since the mid-1960s. Seminal articles published in Artforum magazine are reproduced: "The Frozen Gesture" by Robert Pincus-Witten (November 1974) and "Bone of Contention" by Richard Meyer (November 2004). 
This exhibition is made possible by Bank of America Merrill Lynch. The partnership includes the loan and subsequent donation to IMMA and the Rhode Island School of Design of two of Benglis's sculptures from the bank's corporate collection, Caelum, 1986, and Pleiades, 1982.
Rena DeSisto, head of Marketing & Corporate Affairs for Europe, the Middle East and Africa, and Global Arts & Heritage Executive said: "Bank of America Merrill Lynch has a well-established art and art-lending programme in the U.S. and we are very excited to be extending this to Europe. We are especially proud to help introduce to European audiences this particularly exciting and pioneering American sculptor. Lynda Benglis explores universal subjects such as body and mind using highly original materials. Her thought-provoking pieces will create dialogue and connect people on new levels."
Lynda Benglis continues at IMMA until 24 January 2010.
Admission is free.
Opening hours:
Tuesday – Saturday: 10.00am – 5.30pm
except Wednesday: 10.30am – 5.30pm
Sundays and Bank Holidays: 12noon – 5.30pm
Mondays, 24 – 26 Dec & 28 Dec: Closed
For further information and images please contact Monica Cullinane or Patrice Molloy at Tel: +353 1 612 9900; Email: [email protected]
8 October 2009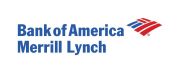 Notes to editors
Bank of America Merrill Lynch is a major supporter of arts and culture in the United States, and increasingly in Europe. The bank's support is built on a foundation of responsible business practices and good corporate citizenship that helps improve access to the arts and arts education in local communities. Through its travelling exhibition programme, Bank of America Merrill Lynch shares exhibits from its corporate collection with the community through museum partners. In addition, the Bank of America Charitable Foundation provides philanthropic support to museums, theatres and other arts-related nonprofits to expand their offerings to schools and communities. Bank of America Merrill Lynch's unique arts and culture programme makes good business sense by providing customers with a distinct benefit, while supporting the economic and cultural vitality of the communities the bank serves.