7 September – 31 October, The Courtyard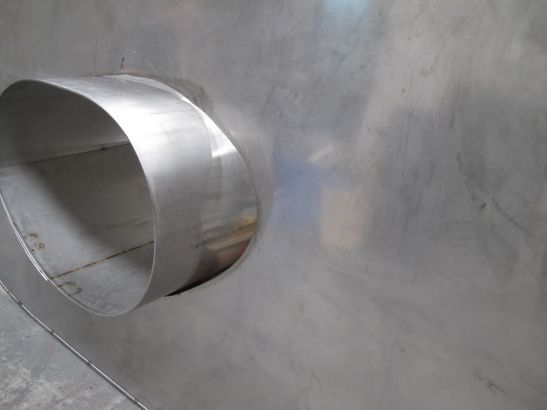 Barcelona-based artist Susana Solano has been commissioned by IMMA to install a large stainless steel sculptural work Carmen in the 18th-century cloistered cobbled Courtyard at the heart of IMMA's buildings. Solano's sculptural interventions encourages us to feel the emotion of those forms transforming our environment. Carmen alters our perception of the architectural space that it is contained within, not only through the tunnelling of our vision through the work but the reflection of the museums architecture in the materials of the stainless steel. Her works tend to invade spaces that are intended as empty silence that architecture engenders, this disruption allows for a nuance of meaning and an openended interpretation of what the artists is trying to achieve.
Born in Barcelona in 1946, Solano is one of a handful of Spanish artists who has gained international recognition. Her work was included in such major exhibitions as the Carnegie International in Pittsburgh, Pennsylvania, 1988; Documenta 8 Kassel, Germany, 1987; and she was one of two artists representing Spain in the XLIII Venice Biennale in 1988. She is a graduate of Bellas Artes de San Jorge, Barcelona.
The Susana Solano installation is supported by Acción Cultural Española and the Institut Ramon Llull.
Related Links
Press Release
http://susanasolano.net/