The Chapel, IMMA    12.03.15                                               
Current resident, Morgan Quaintance (UK writer and curator) invites creatives from Dublin's cultural scene to join him for a live pre-recorded episode of his radio show Studio Visit, broadcast weekly on Londons Resonance 104.4FM. Guests will include Sibyl Montague (curator), Oisín O Brien/ Dan Tuomey (Independent gallery, Basic Space), Eimear Walshe (artist), Kerry Guinan (artist) and performances from singer Molly Garvey and writer Megan Nolan. Morgan Quaintance is currently a Fellow with MA, Art in the Contemporary World, NCAD.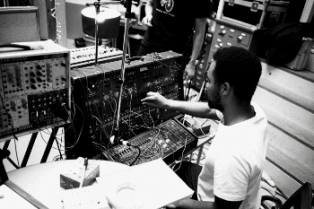 Further Information
Morgan Quaintance is a London-based writer, musician, broadcaster and curator. Born in South London, he is a regular contributor to Art Monthly, Art Review, Frieze, Rhizome.org and a number of curatorial sites and blogs. He is a contributing editor for E-Flux's online publishing portal Art Agenda, and is a founding member of the curatorial collective DAM PROJECTS. As a presenter he currently works with the BBC's flagship arts programme The Culture Show, and is also the producer of Studio Visit, a weekly hour-long interview show broadcast on Resonance 104.4 FM, featuring international contemporary artists as guests.
For further information visit www.morganquaintance.com