4 – 9 October 2011, East Wing, Ground Floor  Galleries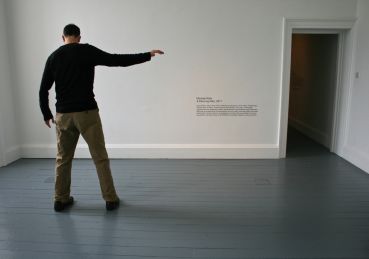 In SILENT WITNESS/A DANCING MAN Austrian choreographer Michael Kliën presents a response, in the form of a performance, to the workings of Ireland's legislature, based on his personal observations and on his interaction with a range of individuals during his stay.
As the title implies, the work consists of two distinct elements. SILENT WITNESS refers to Kliën's period in the Dáil during which time he took on no specific role beyond that of an observer in unfamiliar territory, studying the structures of daily life in the legislature and the means and manner in which it organises its affairs. Kliën's access to the Houses of the Oireachtas was facilitated by Jan O'Sullivan, Minister of State for Trade and Development, and Mark Mulqueen, Head of Communications at the Houses of the Oireachtas, as well as Superintendent Paul Conway.
A DANCING MAN refers to Kliën's choreographic response, expressed through live performance in the galleries at IMMA, to his experiences in Dáil Éireann. These performance sessions will last throughout the Museum's opening hours, with the exception of occasional breaks and possible interactions with exhibition visitors. 
Kliën plans to carry out similar experiments on China's production lines and in the New York's Stock Exchange over the coming year.  
Since his early 20s, Kliën's work has been concerned with the theoretical and practical development of choreography. Committed to deconstructing our assumptions on choreography, dance and culture, he has set out to redevelop choreography as an autonomous artistic discipline concerned with the workings of patterns, dynamics and ecologies. Responding to the many urgent issues facing our contemporary environment, this new conception of choreography harnesses its social potential to pursue conditions where new orders of human relations and patterns can emerge.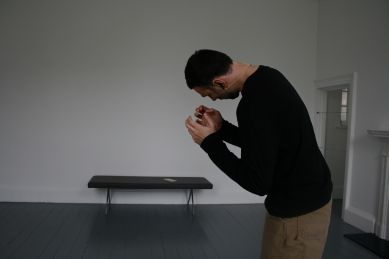 Related Links
Press Release


www.michaelklien.com