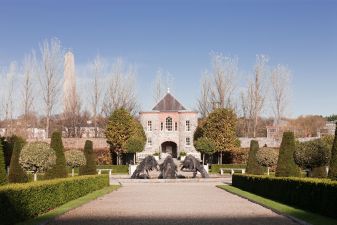 4 November 2009 – 24 January 2010
This exhibition is the first solo exhibition in Europe of the American sculptor Lynda Benglis, best known for her pioneering and challenging works which question the rigours of Modernism and Minimalism by merging content and form. Spanning 40 years of work, this exhibition represents her extraordinary creative output from her early poured latex or polyurethane sculptures, best known as 'fallen paintings' and wax reliefs of the late 1960s; videos, Torsos and Knots of the 1970s along with Wing (an incarnation of one of her cantilevered sculptures) and the 1975 installation Primary Structures (Paula's Props); to her metallised pleated sculptures of the 1980s and '90s; and her more recent works in polyurethane such as The Graces, 2003-05. The exhibition also includes documentary material outlining her interest in performance or self-promotion through magazines and invitation cards – most famously her controversial 'dildo' advertisement (part of her Sexual Mockeries series) in Artforum magazine in November 1974.
Benglis's interest in process has led her to expand the possibilities of material from latex pouring and expansions to more precious materials such as glass and gold. Taking the body and landscape as prime references Benglis creates work that oozes immediacy and physicality, defying gravity, her forms have been coined 'frozen gestures'. Invited to teach at the feminist courses in California in the early seventies, Benglis has always toyed with gender relations. Benglis's most well-known videos such as Now, 1973, and Female Sensibility, 1973, capture and mock the sexual prejudices of the times as well as breaking ground in terms of early video and documentary-making.
Born in 1941 in Louisiana, USA, Lynda Benglis lives and works between New York, Santa Fe, Kastelorizo and Ahmedabad. Solo exhibitions include Shape Shifters, Locks Gallery, Philadelphia, 2008; Lynda Benglis: Pleated, Knotted, Poured…,  Locks Gallery, Philadelphia, 2007; Lynda Benglis, Cheim&Read, New York, 2004; Lynda Benglis: Sculptures, Bass Museum of Art, Miami, 2003; Michael Janssen Gallery, Cologne, 1998; Margo Leavin Gallery, Los Angeles, 1991; Dual Natures, curated by Susan Krane, High Museum of Art, Atlanta, 1990; The Kitchen, New York, 1975; Paula Cooper Gallery, New York, 1975; The Clocktower, New York, 1973; Lynda Benglis: Video Tapes, curated by Robert Pincus-Witten, Video Gallery, Everson Museum of Art, Syracuse, NY, 1973; Kansas State University, Manhattan, 1971; Hayden Gallery, MIT, Cambridge, MA, 1971; Paula Cooper Gallery, New York, 1970; Galerie Hans Müller, Cologne, 1970.
In 2007 Cheim & Read staged the critically acclaimed exhibition Circa 70: Lynda Benglis and Louise Bourgeois. Benglis has also exhibited widely in major group exhibitions including the seminal Anti-Illusion. Procedure/Materials, Whitney Museum of Art, New York, 1969; The New Sculpture 1965-75: Between Geometry & Gesture, Whitney Museum of American Art, New York, 1990; Fémininmasculin: le sexe dans l'art, Centre Pompidou, Paris, 1995, and more recently Century City: Art and Culture in the Modern Metropolis, Tate Modern, London, 2001; Summer of Love: Psychedelic Art from the 60s, Tate Liverpool, 2005, and High Times, Hard Times: New York Painting 1967-1975, Independent Curators International, New York, 2007.
A 300 page fully-illustrated hardcover monograph accompanies the exhibition produced by Les Presses du Réel. It will comprise of texts by Dave Hickey, Elisabeth Lebovici, and exhibition curators Caroline Hancock and Judith Tannenbaum, an interview with the artist conducted by Franck Gautherot and Seungduk Kim, and an in-depth chronology compiled by Diana Franssen. Famous and unseen archival material (magazine articles, photographs, letters, installation shots) will be reproduced as well as an overview of Benglis' work since the mid 1960s. Click
here to buy the catalogue.
The exhibition is organised by the Irish Museum of Modern Art, Dublin,  in collaboration with Van Abbemuseum, Eindhoven; Le Consortium, Dijon; Museum of Art, Rhode Island School of Design, Providence, and New Museum, New York.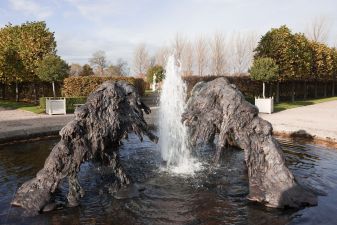 Tour Dates:
Van Abbemuseum, Eindhoven, Netherlands (curated by Diana Franssen) 20 June – 4 October 2009
IMMA, Dublin, Ireland (curated by Caroline Hancock) 4 November 2009 – 24 January 2010
Le Consortium, Dijon, France (curated by Franck Gautherot and Seungduk Kim) 2 April – 20 June 2010
Museum of Art, Rhode Island School of Design (RISD), Providence, USA (curated by Judith Tannenbaum) 1 October 2010 – 9 January 2011
New Museum, New York, USA (curated by Laura Hoptman) 9 February – 1 May 2011
This exhibition is made possible by Bank of America Merrill Lynch.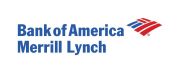 Related Links
Press Release
Click
here to buy the catalogue for this exhibition.