This major retrospective of the work of Howard Hodgkin, one of Britain's leading post-war painters, provides a comprehensive survey of the artist's work, presenting recent works alongside those from earlier decades. It brings together some 50 key paintings, from the 1960s to date, which epitomise the qualities which have made Hodgkin one of the most popular painters of his time – his original use of colour, his ability to straddle so effectively the boundary between representation and abstraction and his masterly evocation and distillation of emotions, memories and events. The exhibition traces the development of Hodgkin's distinctive visual vocabulary, from early portraits and interiors through his emphasis on the painting as object, to the gradual loosening of the paint surface in recent years, and offers new insights into the development of Hodgkin's work over four decades. 

Howard Hodgkin was born in London in 1932. He was evacuated to the United States during the Second World War, living on Long Island from 1940 to 1943. He studied at Camberwell School of Art and at the Bath Academy of Art, Corsham, where he also taught. Following shows in Britain and Europe in the 1970s, he represented Britain at the Venice Biennale in 1984 and was awarded the Turner Prize in 1985. He was knighted in 1992. A retrospective of his work was organised by the Modern Art Museum of Fort Worth, Texas, in 1995 and toured to the Metropolitan Museum of Art, New York, the Kunstverein fur die Rheinlände and Westfalen, Düsseldorf, and the Hayward Gallery, London, over the following two years.  The Scottish National Gallery of Modern Art, Edinburgh, mounted an exhibition of his large paintings to celebrate his 70th birthday in 2002.
Howard Hodgkin is curated by Sir Nicholas Serota, Director, Tate, and Enrique Juncosa, Director, IMMA. It will also be shown at Tate Britain in London and at the Museo Nacional Centro de Arte Reina Sofía (MNCARS) in Madrid.
An illustrated catalogue with new texts by the Irish novelist Colm Tóibín and Enrique Juncosa, plus specially selected existing texts by novelists Julian Barnes, William Boyd and Alan Hollinghurst, critic Anthony Lane, travel writer and novelist Bruce Chatwin, essayist Susan Sontag and poets Bruce Bernard and James Fenton, accompanies the exhibition (price €21.95).
The exhibition is presented in association with THE IRISH TIMES and H&K International.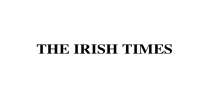 Related Links
Press Release