Friday 16 September 2016
Open 6pm to 8pm
Admission is free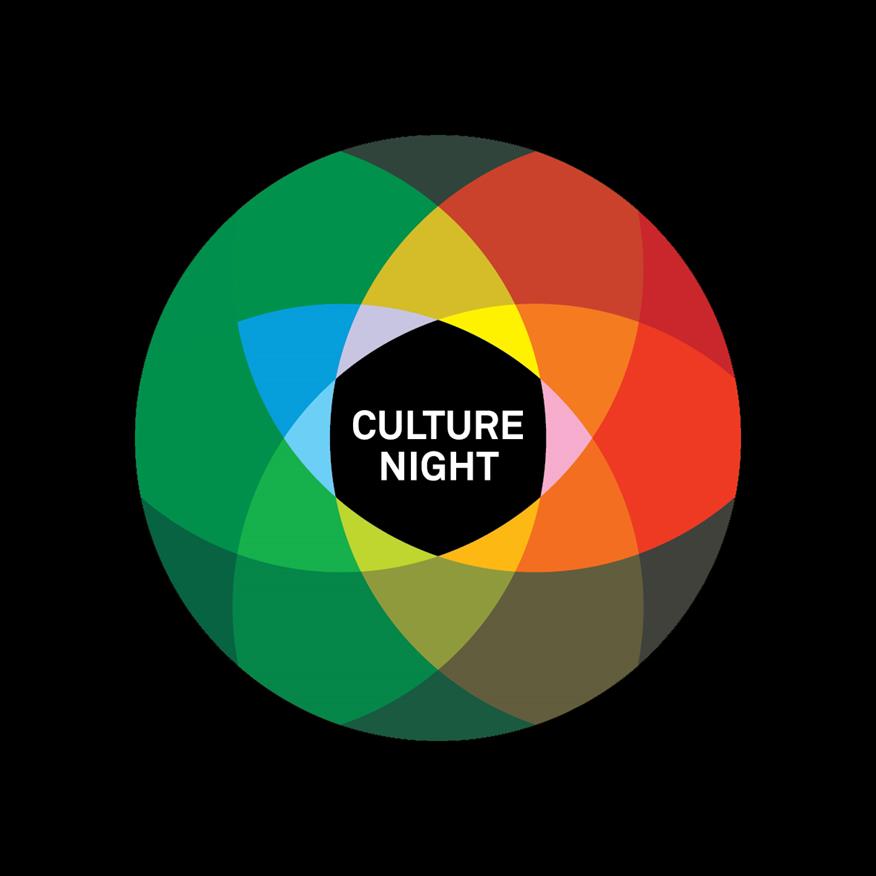 Join us on Culture night and visit two newly opened exhibitions presented as part of the Invited Curators Project, visit exhibitions curated by Indian curator Sumesh Sharma and Irish curator Kate Strain. Guided tours exploring the IMMA Collection and how it has developed over the past 10 years will take place throughout the evening.
Guided Tours
6.15pm and 7pm, Meeting point main reception, Free
Join an insightful guided tour of our National Collection exploring works in the exhibitions IMMA Collection: A Decade and The Hennessy Art Fund for IMMA Collection.
Exhibitions
Historica – Republican Aesthetics: Invited Curator Sumesh Sharma
Considering colonisation, independence, and nationhood, Historica imagines 'the nation' as a conceptual project and 'modernism' as an aspirational value. Colonisation was based on the superiority of a nation – be that language, religion or race but does adherence to religions, languages and race define the modern democratic state? This exhibition asks whether nationalism in post-colonial societies, though democratic and secular, curbs its citizens fundamental rights of freedom such as one's right over sexuality, gender and body.
The Plough and other stars: Invited Curator Kate Strain
This exhibition proposes some alternatives to death – space travel, time travel, reincarnation. Works by Riccardo Arena, Richard John Jones, Lara Khaldi and Yazan Khalili are brought together in the immortal domain of the museum, to explore strategies towards life extension, by artistic if not other means. The exhibition functions as both a show, for people to come and visit, and a rehearsal space for the development of a new theatrical production, in collaboration with Cow House Studios and The Centre For Dying On Stage.
IMMA Collection: A Decade
This exhibition provides a snapshot of how the National Collection of modern and contemporary art has developed over the past 10 years. IMMA's remit is to collect the art of now for the future, to reflect key developments in visual culture and to keep them in the public domain for future generations. Great works of art entering IMMA's Collection shape future conversations about art, Ireland and the world we live in and expand the reputation of contemporary Irish artists globally.
The Hennessy Art Fund for IMMA Collection
The Hennessy Art Fund for IMMA Collection supports the acquisition of works by artists not yet represented by the IMMA Collection of Contemporary and Modern Art. The Hennessy Art Fund exhibition showcases the four Irish based artists whose work will now join IMMA's Collection, funded by Hennessy Ireland. Four works by four different Irish based artists have been selected, and the chosen artists for 2016 are Kevin Atherton, David Beattie, Rhona Byrne and Dennis McNulty.
Getting Here:
While the proposed Dublin Bus strike will affect buses serving IMMA, we are accessible via the following ways:
Luas: Red line to Heuston Station (8 minute walk via Military Road).
Dublin Bikes: Dublin Bike stations are on Military Road and in Kilmainham.
Car: 10 min drive from city centre. Pay and display car park, €2 for first three hours.
Train: 8 minute walk from Heuston Station; from Connolly Station take the Luas to Heuston Station.
For more information on Culture Night visit http://www.culturenight.ie/