IMMA Studio 3   13.10.14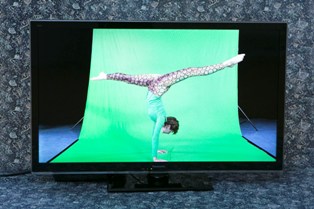 By highlighting and harnessing the connections and closeness in the Irish art world and beyond, through a process of nomination, 6iX DEGREES features the artistic and curatorial selection of the following (in a very particular order):
NAOMI SEX Curator
Artist ALAN JAMES BURNS
Performance – 4.30pm
MARYSIA WIECKIEWICZ–CARROLL Curator
Artist LINDA QUINLAN
SARAH PIERCE Curator
Artists JAN VERWOERT & FEDERICA BUETI
John Graham has been commissioned to write a text on 6iX DEGREES.
6
6iX DEGREES is conceived and facilitated by Naomi Sex. The exhibition is taking place in the residency studios and refreshments will be served in The Flanker residents building.