29 March – 3 April 2012, The Drawing Project, Harbour Square, Dun Laoghaire Town Centre, Co Dublin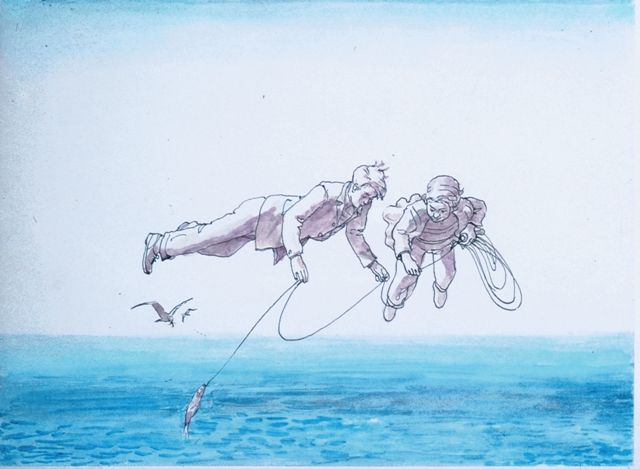 Opening Hours: 11am to 8pm, including Saturday and Sunday.
The Drawing Project presents the exhibition 474 curated by IADT graduating students in collaboration with the Nation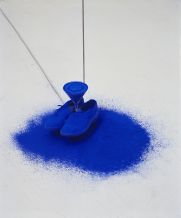 al Programme. The exhibition focuses on engaging with works that may be considered, in one way or another, as having been generated according to the logic of a set of definite restrictions. The show is curated and designed to propose a set of dialogues around the possibilities, contradictions and logics of the aesthetics of restriction. A selection of student works that have been produced in submission to the absurd limit notion of 474 will concurrently be on display. In order to enhance this, each artwork exhibited will be accompanied by a 474 word text.
The students have selected works from IMMA's Collection by Joseph Albers, Shusaku Arakawa, Mary Bauermeister, Francisco de Goya, Colin Harrison, William Hogarth, Rebecca Horn, Ilya Kabakov, Joseph Kosuth, Francois Morellet, Royden Rabinowitch  and Lawrence Weiner.
The exhibition is accompanied by a limited edition publication with essays on 'beauty and restriction', 'curation and restriction' and 'freedom and restriction'.
Events – A series of public events will take place throughout the run of the exhibition, for further details please visit 
www.474.ie
Wednesday 28 March, 6pm – Opening Event/ Conversation with Emilia Kabakov
Christina Kennedy, Senior Curator: Head of Collections,  IMMA, will open the exhibition.
Skype Interview with Emilia Kabakov, the creative partner of Ilya Kabakov, and graduate student Mairéad Hutchinson at 7pm.
Thursday 29 March – Des Ward Limits and Cause, 6.30 – 8 pm
Visual artist, Des Ward, will be speaking about limits and cause in relation to artistic practice.
Friday 30 March, 2 – 5 pm – Public Seminar: The Aesthetics of Restriction
Public Seminar with Sinead Hogan, David Beattie, Fiona Fullam and Dr Fiacre O Cairbre on The Aesthetics of Restriction.
Saturday 31 March – Guided Tour
Students of IADT will be on site in the drawing project for informal conversational tours of the work on display. Local school pupils will be invited to participate.
Sunday 1 April, 3-5pm – Pecha Kucha afternoon
A diverse group of practitioners will be invited to present their work within the restriction of an informal presentation format, 'Pecha Kucha' – a simple idea that you show 20 images, each for 20 seconds. Word restrictions will be applied to each of the speakers presentations.
Monday 2 April – Performance Event
Performance event in response to the work exhibited and to the notion of restriction itself.
Performers – Ciaran O' Keeffe, Seamus Bradley, Mairead Hutchinson and Marc O Connor.
Marc O' Connor will be performing at 1 o'clock.
From 2-5pm – Ciaran O' Keeffe, Seamus Bradley, Mairead Hutchinson and Aine O' Hara will be performing.
Wednesday 28 March – Tuesday 3 April – Seven Titled Meanings blackboard event.
Joseph Kosuth Seven Titled Meanings blackboard event. Each day throughout the exhibition, a performative response will be made to the Joseph Kosuth's certificates of authenticity on display. Participants will be invited to write a dictionary definition of the word 'meaning' in their native language, which will then be vocalised.