Next week the Easter holidays roll around once more and we have some great activities in store at The Irish Museum of Modern Art for children of all ages.
Young People
For teenagers we offer very participative creative experiences for 12-15 year olds and 15-18 year olds. These artist-led workshops involve looking, discussing, and making, as well as engaging with IMMA's exhibitions and Collection programmes, and working with contemporary artists.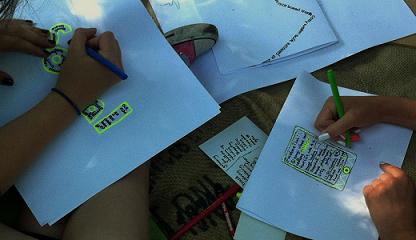 This Easter join us at IMMA for a three day hands-on workshop with artist Dorothy Smith. The workshop takes place every day; in the mornings for younger teens and afternoons for 15- 18 year olds.
Tuesday 31st March to Thursday 2nd April 2015
These artist-led workshops will primarily focus on drawing in contemporary art. They're also a great opportunity to meet an artist, discuss ideas, and make art in the IMMA studios. Participants can also explore two-dimensional artworks in the IMMA Collection exhibition Conversations.
Younger Children
IMMA has a broad range of family programmes to engage audiences of all ages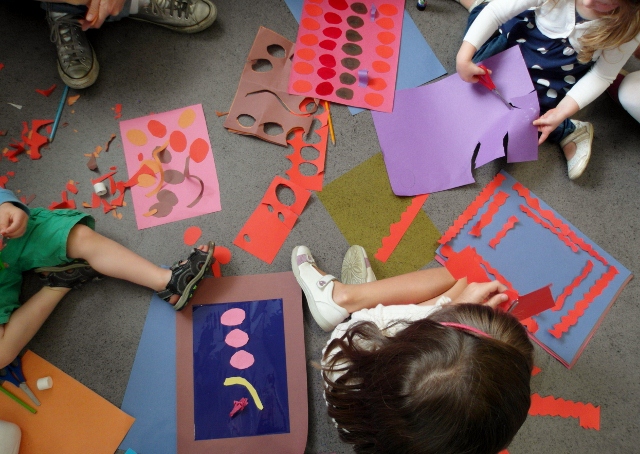 Family Workshop – Mornings at the Museum
10.00 – 11.00am  | Wed 1 & Thu 2 April and Wed 8 & Thu 9 April 
Have some creative family time during the Easter holidays. Children and grown-ups can enjoy visiting an exhibition and making artworks together in the gallery. Drop into the main IMMA reception at 10am.
Family Workshop – Explorer
Sundays 2.00 – 4.00pm  | Until 28 May  (Including Easter Sunday 5 April)
Get creative together as a family, explore artworks with IMMA staff, and enjoy a hands-on workshop in the galleries. Explorer is drop-in, fun and free.
No need to book for these family workshops, just turn up on the day.