Haroon Mirza's new project Are jee be? has been in development for almost a year now, so it is rewarding to finally see it presented at the Museum.  The end result is a carefully conceived site-specific response to the very particular architecture of IMMA's site at the Royal Hospital Kilmainham. The title of the exhibition is a word play on the RGB (Red, Green, Blue) additive primary colour model, and these three elements are important in the framework of the installation.
The corridor features a sequence of Solar Powered LED Circuit Compositions; a new departure in Mirza's practice.  These panels are controlled and activated by the amount of light in the space, from both natural and artificial sources.  These works, a series of sundials of sorts, will illuminate according to the time of day and may dim due to obstructions from viewers as they move in front of the light source.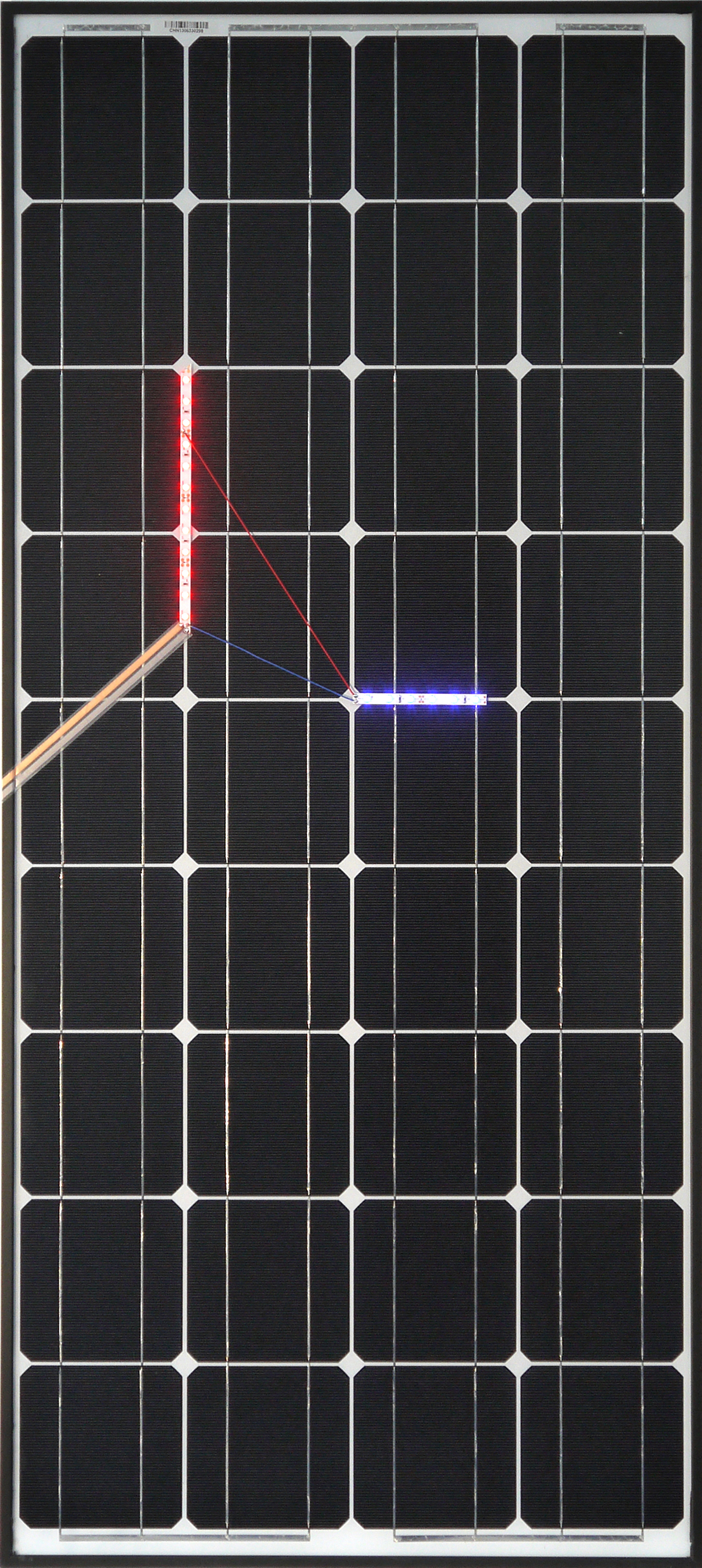 The four adjoining rooms leading from the corridor feature a new multi-sensorial installation The System. Titled after the 1990s Dublin nightclub 'System' originally on South Anne Street. The club was key in the history of dance music in this city and a music genre that has been a key influence on Mirza's work.  The club was only in existence for a few years, but made a mark in the memories of its patrons. You can listen to an original recording of a DJ Set from 'System' here.
IMMA has also organised a 90s club night on April 5th where Mirza is playing music (on original vinyl) from the era along with other sets by DJs Donal Dineen and Adrian Dunlea.  Mirza has had an ongoing interest in the intersection between the visual arts and music. In our new publication accompanying the exhibition Christoph Cox connects Mirza's practice to the history of electronic music.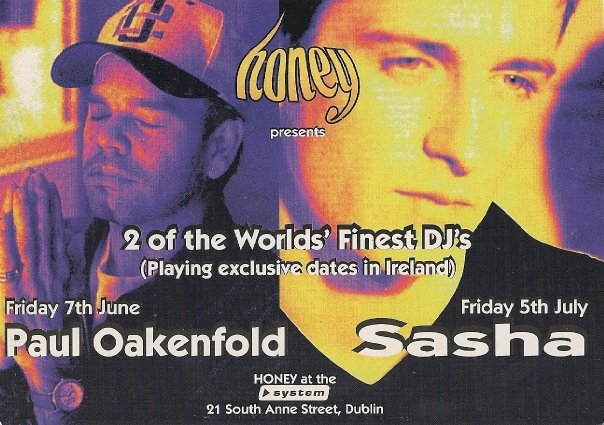 We worked with PONY on the design and production of the publication. I asked lead designer, Niall Sweeney, to contribute some words about their approach:
"We wanted the book to have some of the sensorial experience of Mirza's works. It is printed on high white paper (paper treated with a UV agent), that has a specific textural feel. Most of the book is printed in high density black ink, with a number of images deliberately revealing their low resolution pixels, and then the colour section uses fluorescent component replacement. This is where we replace the M and Y inks of standard full colour printing inks (CMYK: Cyan, Magenta, Yellow, Black) with fluorescent Magenta and Yellow. This makes the images glow and shifts the colour gamut range of what the eye can see in a printed image. It can have somewhat unpredictable, but always pleasurable, results. As a final detail, the book is sewn using red, green and blue threads – the colours that bind us all together in the visible, technological world."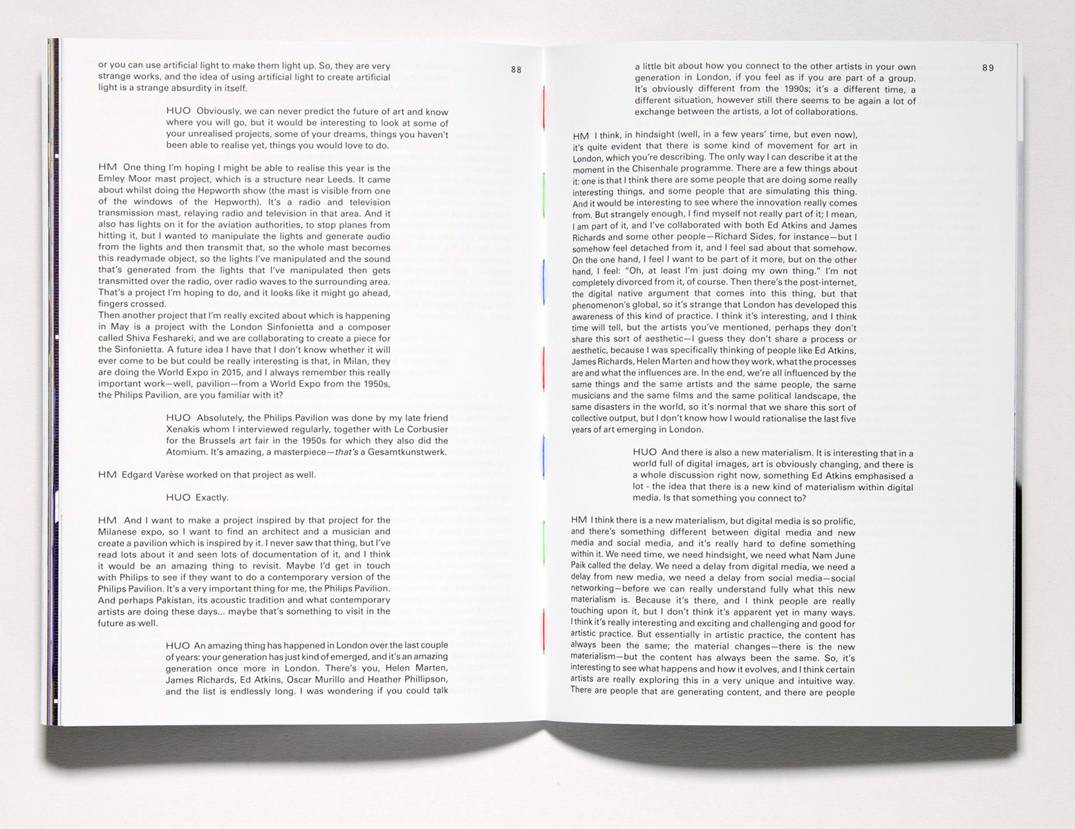 For this exhibition, Mirza has taken the interpretation/introduction area of IMMA's preceding Eileen Gray exhibition as a 'readymade' for his project. Incorporating museological modes of display (including a timeline of Gray's life, vitrines and artwork labels), he creates a fusion and remix between both exhibitions.  My own text in the publication expands on the 'duet' between Mirza and Gray.  Mirza is also about to complete a project entitled The Light Hours  in Le Corbusier's (with whom Gray had a legendary and turbulent affiliation) Villa Savoye at Poissy in the outskirts of Paris, so the opportunity for Mirza to feature elements of the Gray exhibition for his own purposes sets up an interesting counterpoint in which to experience his own innovative work practice.
Séamus McCormack, Exhibitions