Overview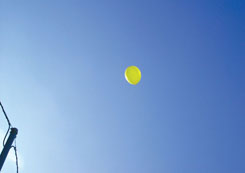 Studio 13
October 2007 – January 2008 
Film, mixed media, installation, critical writing, curatorial practice
Through his work Yuki Okumura aims to illuminate and even reconcile the gap between the physical world itself and the work perceived by the human brain. He probes the concept of identity and what makes the human mind and self unique. One element of his practice has expanded the realm of body art through the creation of discrete and precious works constructed from fingernails and saliva. Okumura exploits the uneasy tension between the animate and inanimate. His other works play with the notion of time and travel, bringing us on impossible journeys with numbers, digestion, feedback and everyday objects.
Born in Aomori and based in Tokyo, Yuki graduated from Tama Art University and received an M.F.A. at the Tokyo National University of Fine Arts and Music (2004). In 2000, he was awarded the Grand Prix, Philip Morris Asian Art Awards. In 2001, he participated in First Steps: Emerging Artists from Japan, Grey Art Gallery, New York University. Yuki Okumura's residency is supported by The Nomura Cultural Foundation and the EU Fest Japan Committee.
Process Room
Yuki Okumura's work was shown in the Process Room, First Floor Galleries, from 27 November to 9 December 2007. A selection of Japanese video artists selected by Okumura was also shown from 11 to 16 December 2007 in the Process Room.
Click

here for more information
Related Links

 www.misakoandrosen.com