Overview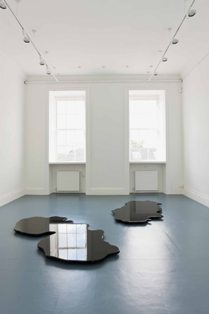 April – September 2010
Mixed media

Pascal Bircher's work combines elements of personal and collective mythology, samples of reality and elements of fiction so as to try to formulate the unfathomable. Probing the questions of origins and deconstructing the edification processes of identities, Bircher's practice devotes itself to dissecting and exploring the possibilities of representing the invisible and the inexpressible. Using history, science (particularly astrophysics), literature, genre movies and popular culture, Bircher advances his enquiries by extraction, cross-checking and association. He questions the phenomena of bringing into existence the appearance and disappearance of form and meaning. For each work developed by Bircher there is an adjustment to a specific medium that is most appropriate to express a particular amalgamation of information.
Born in the UK, Bircher lives and works in Paris and is represented by Martine & Thibault de la Châtre Gallery, Paris, France. Recent exhibitions include Le complexe de Rittberger, Glassbox, Paris, 2009; seven forty pm, M&T de la Châtre Gallery, Paris, 2008, (with the support of the Centre National des Arts Plastiques and the Mairie de Paris); Consumer, First Sustainable Luxury Fair, Palais de Tokyo, Paris, 2009, and Acclimatation, Villa Arson, Nice, France, 2008.
The Process Room
Pascal Bircher's work was shown in the Process Room from 13 July to 25 July 2010.
Click

here for Information and Images