Overview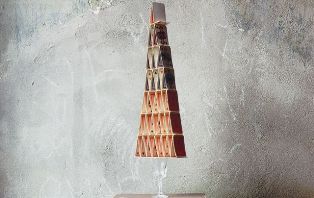 Studio 6A
1 August – 30 November 2009
Mixed Media, Photography
Nadja Bournonville searches her own background, as well as in literature, daydreams, desires and wishes, for the starting point of stories. She looks for answers to questions and for those moments, which in hindsight, stand out so clear in the memory that one has the possibility to access them at all times. Her practice is portrayed through her photography and writing, where she explores and confronts those stories close to her, whether real or imagined. By creating images from feelings, gestures and objects the process becomes a way of relating to and internalising the world.
Bournonville graduated from The Glasgow School of Art in 2006. In 2007 she participated in New Nordic Photography at Hasselblad Center in Gothenburg. She has recently finished a one year residency in Leipzig, Germany and has exhibited in a variety of group shows including Lautom Contemporary, Oslo; Gallery Gabriel Rolt, Amsterdam; Cavanacor Gallery, Lifford, Co Donegal, and Daniel Weinberg Gallery, Los Angeles. Bournonville is represented by Pierogi Gallery, Brooklyn, and is a member of the artist collective Plats.
The Process Room
Nadja Bournonville's work was shown in the Process Room, First Floor Galleries, from 11 – 22 November 2009.
Click

here for more information and images
Related Links



www.nadjabournonville.se

www.pierogi2000.com

www.seeplats.com