Overview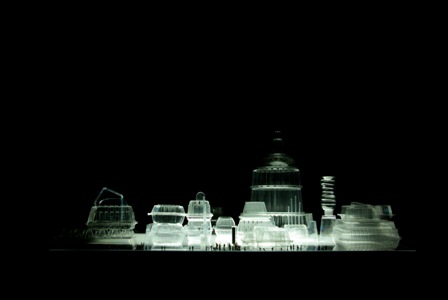 By using the language of seductive surfaces, such as lens-based images, photographs and video, Mary-Ruth Walsh's interdisciplinary practice creates a double take or a self-consciousness of place and context. Walsh's inquiry stems from a curiosity and an exploration of real space encounters; including encounters with artwork. In part, her work is about the mediation of space, and art, through the lens, computer, internet, magazines, books and through exploratory drawing. What happens in that gap between the object and its two-dimensional representation is full of promises and denials, of realities and unrealities. Her drawings and photographs are a deliberate exercise of improbability and possibility. But the subtext is also about the substitution of real experience or real time.
Walsh received a BA from the National College of Art and Design, Dublin and an MA in Fine Art from Goldsmiths College, London in 2004. Selected exhibitions include CUBEOpen 2010, Manchester, UK; Twosome Twiminds and MARK drawings & multiple, Oonagh Young Gallery, Dublin; Utopia Ltd., Wexford Arts Centre, Ireland, 2011; when all through the house, Parlour, New York (www.parlourdoor.com); Utopias, Éigse, Carlow; White Goods, solo, Goethe Institute, Dublin; Nonuments to The Third International, solo, Waterford Arts Centre, and a forthcoming solo exhibition in Galway Arts Centre in April 2011.
Drawing in Gray Areas, by Mary Ruth Walsh was shown in the Process Room, IMMA from 23 August – 4 September 2011
Working with a series of ready-mades and discarded objects, Walsh hones in on the seductive surfaces of these objects exploring ideas pertaining to human interaction with space and how architecture affects the way we move and behave within it. Drawing becomes a tool for meditation on the objects she creates, as well as opening a dialogue on the way in which museums, and architecture present and display work resulting in what Walsh terms: the spectacularisation of museum culture with the resultant immateriality of the artworks. Drawing in Gray Areas follows Walsh's solo show Strangely Familiar Shades of Grey that played on aspects of Eileen Grey's houses, Tempe a Pialle and E1027. The Process Room facilitates access to the ongoing creative practice of artists on the Artists' Residency Programme at IMMA.
Click

here for Information and Images
Related Links

www.maryruthwalsh.com

www.parlourdoor.com