Overview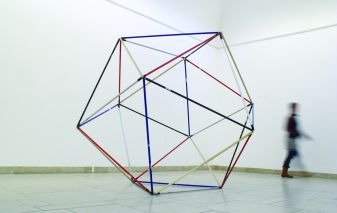 April – June 2010
Installation

Jasmina Llobet and Luis Fernandez-Pons are a visual artist partnership from Spain who have worked together since 2002. They met at the Art University in Barcelona and now live and work in Berlin. Their sculptures come from a process of collection, classification, modification and the combination of everyday objects. They manipulate some objects while others are shown as they normally appear as found objects. The arrangements of these objects together may not always be a fluid or obvious process and can result in strange gatherings where everyday items abandon their usual modus operandi and take on new functions. Commenting on their artistic practice they describe it as sometimes more similar to dressing a shop window or creating a stage design, while the range of disciplines found in their installations vary widely.
Recent solo exhibitions include Kino no nai hahen, Studio Kura Gallery, Fukuoka, Japan, 2009 and Mikroplan, Kunstraum Delikatessenhaus, Leipzig, Germany, 2009. Recent group exhibitions include Hello World, Itokoku Historical Museum, Fukuoka, Japan, 2009; Manifesta 7, Project Tabula Rasa (Luis in collaboration with OASberlin), Bolzano/Bozen, Italy, 2008, and madrid28045, Intermediæ/Matadero, Madrid, Spain, 2007. They have participated on residencies in Istanbul at Platform Garanti Contemporary Art Center and in South Korea and Japan.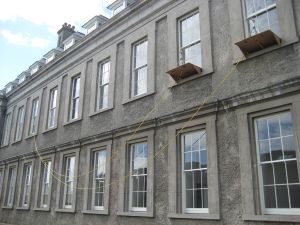 The Process Room
Jasmina Llobet & Luis Fernandez Pons work was shown in the Process Room, First Floor Galleries, from 1 – 13 June 2010.
Click

here for Information and Images
Related Links



www.llobet-pons.net