Overview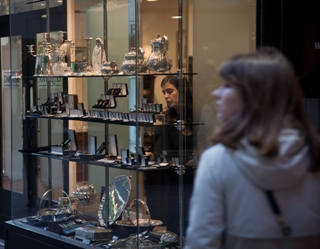 I sort of understood that when I first started: that you shouldn't repeat a success. Very often you're going to, and maybe the first time you do, it works. And you love it.
But then you're trapped.
Lee Welch is a graduate of the MFA programme at the Piet Zwart Institute, Rotterdam. He has been previously awarded the CCA Derry annual commission, Production CCA, a bursary from the Arts Council of Ireland and a residency at the Banff Centre, Canada. Notable exhibitions include Two Exercises in Awareness and Observation, Dublin City Gallery – The Hugh Lane; If What They Say Is True, CCA Derry; Amikejo, MUSAC – Museo de Arte Contemporáneo de Castilla y León, Spain and Clifford Irving Show, Objectif Exhibitions curated by Rajmundas Malsauskas, Antwerp.