Overview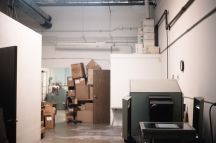 Studio 12
January – May 2007
Performance/film/drawing/process based practice
Over the last three years Jorge Satorre's projects have centred around the carrying out of exercises based on processes and experiences. He has raised situations in which the endeavour contained in them determines the scale and possibilities of the work. The productivity of this effort is put into prohibition when the results are presented through a variety of documentation that, because of their sketchy information or because of the unreliability of the medium, work like simple suggestions of the event. These modest ways of presentation suppose a departure point to analyze a practical way of creating a type of work that can survive on its possibilities of oral communication rather than its visual elements. In Parallel to the practice outlined above, Satorre's attention is also focused on the historical revision of referential situations, taking them to a place of personal experience, using mainly the diverse possibilities of drawing, like an historical document and a tool of recovery for the memory. Exhibitions include Ejercicios: La Casa Encendida, Madrid 2006; Living Landscape, Cork 2005 and a solo show at West Cork Art Centre, June 2007.
The Process Room
Satorre's work was shown in The Process Room, First Floor Galleries, from 8 – 20 May 2007.
Click

here for more information
ARP Conversations: Eel Soup presented by Erick Beltrán
To mark the first event of IMMA's ARP Conversations, Jorge Satorre (Mexico) has invited fellow artist Erick Beltrán (Mexico) to perform an experimental talk in and around his Process Room project THE HAPPY FAILURE.  The talk took place on Wednesday 16 May 2007, The Process Room, West Wing, First Floor Galleries.