Overview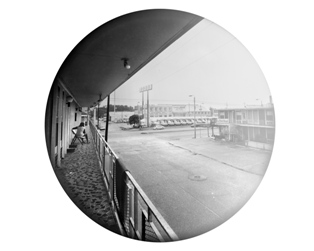 Deborah Luster is best known for her long-term documentary series, One Big Self: Prisoners of Louisiana, a photographic archive of formal portraits of prisoners from three Louisiana prisons including the Louisiana State Penitentiary at Angola; and Tooth for an Eye: a Chorography of Violence in Orleans Parish, a photographic archive of cityscapes documenting locations in New Orleans where homicides have been committed. Twin Palms Publishing has published monographs of both collections.
Luster's awards include a 2015 Robert Gardner Fellowship from the Peabody Museum, Harvard; a 2013 Guggenheim Fellowship; an S.J. Weiler Foundation Award; and Irish Museum of Modern Art Artist's Residency; a Dorothea Lange—Paul Taylor Prize for Documentary Photography from the Center for Documentary Studies at Duke University; an Anonymous Was a Woman Award; The John Guttman Award; the Bucksbaum Family Award for American Photography; and a Peter S. Reed Foundation Award.
Her work is included in the permanent collections of the San Francisco Museum of Modern Art; the National Gallery of American Art; the Whitney Museum of American Art; the Los Angeles County Museum of Art; The Smithsonian American Art Museum; New Orleans Museum of Art; Museum of Fine Arts, Houston; Pier 24, San Francisco; the Margulies Collection, Miami; and other notable public and private collections.
Deborah lives in New Orleans, Louisiana, and Galway, Ireland.
Her work is represented by Jack Shainman Gallery.
Related Links