Overview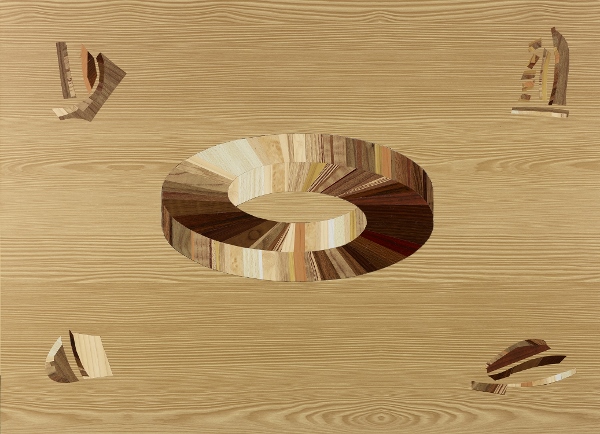 Bharti Parmar is a British artist of Indian descent with a practice of over 20 years. Parmar's recent work is informed by an interest in craft, diaspora and vocabulary, using the veneer as a central motif. She is currently developing a series of drawings about how knowledge is diagrammatised and visually depicted through infographics, investing each work with her interest in marquetry, surface and complexity.
Bharti Parmar has a masters degree in Printmaking from the Royal College of Art, London (1992) and a PhD in Fine Art from the University of Wolverhampton, UK (awarded 2009). Her work has been exhibited at international venues including the V&A London, the Pitt Rivers Museum University of Oxford, UK, the Centre for Photography Woodstock, USA and the Waterhall Gallery, Birmingham, UK.  She was board member for mac (Midland Arts Centre, Birmingham) throughout its recent £15M redevelopment project and is currently trustee for Meadow Arts, a UK-based contemporary art commissioning agency.
Bharti Parmar lives in Birmingham UK and is artist in residence at Birmingham School of Art 2015-16.
This residency is a continuation of one initially taken by Parmar from mid November 2015 to the end of January 2016.