Overview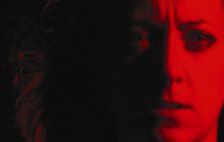 Studio 3A
1 May – 31 October 2009
Video, Installation, Photography
Allan Hughes is an artist based in Belfast and working out of Orchid Studios. His practice explores psychological relationships and responses to the recorded voice. In particular the voice synchronised to image and its predisposition to conditions of deceit and duplicity. Practicing primarily in video installation Hughes' work continually renegotiates the extant hegemony within the audio/visual binary, focusing on the role of synchronization and its function as the imaginary object of our desire for a mediated homogeneity, when there is only the inevitable, heterogeneous production of meaning between image and sound. His work makes frequent reference to this heterogeneity in a range of thematic contexts and ultimately examines its impact on a wider vernacular of representation in audio/visual production.
Recent exhibitions have been shown at the Mediations Biennale, Poznan, Poland; UNOACTU, Dresden; Novisibrisk State Art Museum, Russia, and Context Gallery, Derry. His works have also been shown in the London Art Fair; La Sala Naranja, Valencia; Ormeau Baths Gallery, Belfast, and the Beursschouwburg, Brussels, amongst others. Hughes is currently in the final stages of completing his PhD in Fine Art at the University of Ulster.
Supported by the Arts Council of Northern Ireland.
The Process Room
Allan Hughes work was shown in the Process Room, First Floor Galleries, from 28 September to 11 October 2009.
Click

here for more information and images
Related Links

 www.allanhughes.com