What We Call Love: From Surrealism to Now at IMMA
05/08/2015
Press Release – 5 August 2015
WHAT WE CALL LOVE: FROM SURREALISM TO NOW
Major exhibition and accompanying programme of events exploring the modern evolution of love
12 September 2015 – 7 February 2016
Featuring modern and contemporary masterworks from the world's leading collections by ABRAMOVIĆ, BRANCUSI, DALÍ, DUCHAMP, ERNST, GIACOMETTI, OPPENHEIM, PICASSO, WARHOL, YOKO ONO, and many more.
In September, the Irish Museum of Modern Art (IMMA) presents one of its most ambitious and compelling shows ever, tackling a subject that is part of everyone's lives: LOVE.
What We Call Love: From Surrealism to Now explores how the notion of love has evolved within the 20th and 21st centuries. How have seismic sociological changes concerning sexuality, marriage and intimacy, alongside developments in gender issues, affected the way we conceive of love? How does visual art, from Surrealism to the present day, deal with love and what can these artistic representations tell us about what love means in our current culture?
Love is a subject of great relevance in Ireland today, as our understanding and definitions of love expand with the changing face of contemporary society. Featuring a fantastic collection of masterworks by some of the most important figures in modern art – such as Constantin Brancusi, Salvador Dalí, Marcel Duchamp, Max Ernst, Alberto Giacometti, Meret Oppenheim, Pablo Picasso; iconic works by the most significant artists of recent times – Andy Warhol, Yoko Ono, Marina Abramović, Louise Bourgeois, Nan Goldin, Damien Hirst, Rebecca Horn, Carolee Schneemann, Wolfgang Tillmans – and new commissions by artists Lucy Andrews, Séamus Nolan, Garrett Phelan and Jeremy Shaw – What We Call Love invites the audience to consider what love means to them with a series of talks, events, film screenings and debates alongside the exhibition.
Curated by Christine Macel, Chief Curator at Centre Pompidou, with Rachael Thomas, Head of Exhibitions at IMMA, What We Call Love features almost 200 works, including over 30 works on loan from major collections such as Centre Pompidou, Paris; Tate, London; Museé Picasso, Paris; Andy Warhol Museum, Pittsburgh; The Felix Gonzalez-Torres Foundation, New York; Fondation Giacometti, Paris; British Council Collection; Musee d'art modern de la Ville de Paris; Scottish National Gallery of Modern Art; Collection institute d'art Contemporain, Rhone-Alpes; Marina Abramović Archives; and from numerous private collections and leading gallerists worldwide.
The exhibition is accompanied by a diverse programme of events as we look at the themes inherent to love.
Speaking about What We Call Love, IMMA Director Sarah Glennie said "IMMA is delighted to be staging this important and fascinating exhibition, which is a great opportunity for audiences to experience, at first hand, 20th century masterworks from some of the world's most important collections, shown in the context of contemporary art from Ireland and around the world. We look forward to welcoming people to IMMA over the coming months to join us in a consideration of what love means to us all today."
New commissions in this exhibition are part of the series New Art at IMMA,
proudly supported by Matheson.
Presented with the support of the French Embassy in Ireland.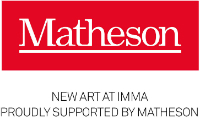 ———————————————————————————————————————————————–
What We Call Love: From Surrealism to Now at IMMA: 12 September 2015 to 7 February 2016.
Opening hours: Tue to Fri 11.30am – 5.30pm, Sat 10am -5pm, Sun and bank holidays 12 – 5.30pm.
Admission: €8 / €5 concession (senior citizens and the unwaged).
Free admission for full-time students and all under 18.
———————————————————————————————————————————————–
For further information, and images, please contact:
Patrice Molloy  [email protected] / [email protected] +353 (0)1 612 9920
Annette Nugent  [email protected]    +353 (0)86 6820971
EDITORS' NOTES
Featured Artists:
Marina Abramović and ULAY, Sadie Benning, Louise Bourgeois, Constantin Brancusi, Brassaï, Victor Brauner, André Breton, Luis Buñuel, Cecily Brown, Miriam Cahn, Sophie Calle, Michele Ciacciofera, Dorothy Cross, Attila Csörgö, Salvador Dalí, Annabel Daou, Vlasta Delimar and Jerman, Zackary Drucker and Rhys Ernst, Marcel Duchamp, Jean Dupuy, Elmgreen and Dragset, Max Ernst, VALIE EXPORT, Jean Genet, Jochen Gerz, Alberto Giacometti, Nan Goldin, Felix Gonzalez-Torres, Douglas Gordon, Mona Hatoum, Damien Hirst, Jim Hodges, Rebecca Horn, Jesper Just, Kapwani Kiwanga, Ange Leccia, Ghérasim Luca, Vlado Martek, André Masson, Annette Messager, Tracey Moffatt, Séamus Nolan, Nadja, Henrik Olesen, Yoko Ono, Meret Oppenheim, Ferhat Ozgür, Christodoulos Panayiotou, Nesa Paripovic, Garrett Phelan, Pablo Picasso, Man Ray, Carolee Schneemann, Rudolf Schwarzkogler, Paul Sharits, Jeremy Shaw, Wolfgang Tillmans, Andy Warhol, Cerith Wyn Evans, Jun Yang, Akram Zaatari.
Events:
IMMA is running a full programme of events for audiences of all ages during the exhibition that will provide audiences with opportunities to learn more about the work in the exhibition and enter into a debate about what love means to us now. Selected events include:
Opening weekend:
Friday 11 September
Exhibition Opening 6.30 – 9.30pm
Preview Lecture – What We Call Love by Christine Macel
Fri 11 Sept, 5.30 – 6.30pm
Christine Macel explores how love is represented in art since the beginning of the twentieth century and is indicative of an evolution of the very concept of love over a period of 100 years, taking you on a journey from Surrealism to now. This talk is followed by the exhibition preview and drinks reception.
Lecture – The Neurobiology of Love by Semir Zeki
Sun 13 Sept, 2 – 3pm
Semir Zeki, (Professor of Neuroesthetics at the University College London) discusses his pioneering research on the organisation of the visual brain and his experimental enquiries into how a visual stimulus triggers an affective, emotional state, similar to our experience of beauty, desire and love.
Family Workshop
Sun 13 Sept, 2 – 3.30pm
Love to have some creative family time together? Join in this hands-on free workshop. Drop-in to Reception at 2pm.
Tea Dance
Sun 13 Sept, 3.30 – 5.30pm
Join us for an afternoon tea dance for the whole family with a live show band, dancers and much more. No booking required.
Guided Tours
Exhibition Highlights: 30-Minute Tours
Drop in: Every Wed, 1.15pm; Sat and Sun, 2.30pm
An informal series of guided tours provides an introduction to the exhibition themes focusing on a select number of artworks that are among the highlights of this exhibition. Tours are led by IMMA
Staff and include the following themes:
— Surrealism and Love
— Love and the Revolution: Conceptual and Performance Art from 1960s
— Love and Identity: Documentary and Installation Works from 1980s to Now
IFI Film Series
Jan – Feb 2016
In collaboration with the Irish Film Institute, Dublin, IMMA will screen a series of seminal Surrealist films, amongst other key contemporary works. Selected films include Luis Buñuel's L'Age d'or (1930), and Jean Genet's Un chant d'amour (1949-1950).
Seamus Nolan new commission
Jan – Feb 2016
As part of Séamus Nolan's new commission, the artist will present a film screening and live performance at IMMA. Nolan's provocative work deals with how love might in essence embrace the complexities of its contradiction in today's society.
More events will be added during the exhibition run.
See www.imma.ie and follow us on social media for the latest updates.
 
About the exhibition:
The exhibition is presented in three chapters:
Surrealism and « l'amour fou », from André Breton to Henrik Olesen
1920s to now
Love is so often linked to popular culture, from cinema and television to media or pop songs, but it has always been inherent to modern and contemporary art. This is especially true of the Surrealists, for whom love was a deep anti-capitalist notion linked to freedom and poetry. André Breton dreamt of reducing "art to its more simple expression, that is love" (Poisson Soluble, 1924).
There will be a core of masterworks presented in this chapter of the exhibition, from Surrealist artists to those in parallel positions (Brassai, Victor Brauner, Max Ernst, Alberto Giacometti, Ghérasim Luca, Man Ray, Meret Oppenheim versus Constantin Brancusi, Marcel Duchamp, etc.) as well as archival items and documents (literature, tracts etc.) all exploring the notion of love as passion, or  'l'amour fou', according to André Breton. Some inheritors of the Surrealist spirit such as Rebecca Horn, and some critical positions such as that of Henrik Olesen, will be presented in relation to these works.
Conceptual Art/Performance Art; from Yoko Ono to Elmgreen & Dragset
From the 1960s to now
Conceptual art is also surprisingly focused on the representation of love, from Annette Messager to Jochen Gerz and Sophie Calle. This exhibition will furthermore highlight the work of perhaps less well-known artists Vlasta Delimar and Jerman, Vlado Martek (Zagreb), Nesa Paripovic (Belgrade), Milan Knizak (Prague), or Jean Dupuy (France). Solo rooms will be devoted to specific key installations of work including Paul Sharits, Sophie Calle, Felix Gonzalez-Torres and Wolfgang Tillmans.
New Couples; from Louise Bourgeois to Jim Hodges
From the 1980s to now
Contemporary artists have redefined the notion of love and its current meaning in multiple ways, from Louise Bourgeois to Jeremy Shaw, from Dorothy Cross to Garrett Phelan. The notion of love as passion, so much at the core of Surrealism, has evolved with the sociological changes of intimacy toward a tension between romantic love versus marriage and the attempt to build a new form of relationship based on a more egalitarian exchange, that we could call "amour convergent" or "pure relationship", thanks to the battles of feminism and new intimacy, as discussed in "The Transformation of intimacy" from sociologist Anthony Giddens. The couple indeed remains a subject for many artists from Tracey Moffatt to Jun Yang.
Neuroscience has also focused on love, bringing new kind of representation of love though brain images and inspiring artists like Olafur Eliasson and Jeremy Shaw. Love is also redefined on an ethical level through spiritual questions. There will be some specific rooms devoted to Louise Bourgeois and Miriam Cahn, as well as two new projects from Jeremy Shaw or Michele Ciacciofera.
A catalogue will be published to accompany this exhibition, featuring five major essays from Christine Macel, Georges Sebbag, Eva Illouz, Semir Zeki and Rachael Thomas, as well as specific texts written by Christine Macel, Alicia Knock, Olivier Zeitoun, Victoria Evans, Poi Marr, Ben Mulligan and Seamus McCormack, published by IMMA and DAP Diffusion, New York.
About the Contributors:
Georges Sebbag
Born in 1942, Georges Sebbag is a French writer and doctor in Philosophy. Close to the Surrealist group during the 1960s, he has published more than 20 books on Surrealism. In André Breton l'amour-folie: Suzanne, Nadja, Lise, Simone  (2004), Georges Sebbag focuses on « L'Amour fou », and the concept of love as passion. He currently heads the Jean-Michel Place editions.
Semir Zeki
Semir Zeki is a British neurobiologist whose work on neurosciences was first dedicated to vision and has recently evolved to a focus on love and pair bonding. This interest is obvious in publications such as The neural correlates of maternal and romantic love (NeuroImage. 21, 2004) (with A Bartels). Since 2008 he has been Professor of Neuroesthetics at UCL.
Eva Illouz
Eva Illouz is a Professor of Sociology at the Hebrew University in Jerusalem. One of her major concerns is the way in which capitalism has transformed emotional patterns, both in terms of consumption and production. In her first book, Consuming the Romantic Utopia, she particularly addresses the commodification of romance. Recent publications include Why Love Hurts: A Sociological Explanation. The text she wrote for the What We Call Love catalogue -"Against Desire: A Manifesto for Charles Bovary?"- enlightens the complex challenges of contemporary love and couplehood.
Christine Macel
Born in 1969 and based in Paris, Christine Macel is Chief curator, department "Création contemporaine et prospective", at the Centre Pompidou, Paris. She has curated many exhibitions in the past 20 years including Raymond Hains, Nan Goldin, Sophie Calle, Dionysiac, Promises of the Past, Philippe Parreno, Danser sa vie, Gabriel Orozco, Anri Sala and many more. She has recently curated A History, art, architecture, design from the 80's to now at Centre Pompidou and is preparing Nel Mezzo del Mezzo an exhibition for Palermo co-curated with Bartomeu Mari and Marco Bazzini (October 2015-January 2016).
Macel is also an art critic and a writer, regularly contributing to many magazines from Flash Art to Artforum, she has also published a referential book Time Taken. The work of time in the work of art (2009) as well as many significant catalogues.
Rachael Thomas
Senior Curator: Head of Exhibitions at the Irish Museum of Modern Art, Dublin, Thomas is a Leonardo fellow at Trinity University and contributor to MA/ Art in the contemporary world at NCAD. Thomas has curated various exhibitions including solo surveys of Hélio Oiticica, Haroon Mirza, and Tino Sehgal, the American Fluxus and feminist artist Eleanor Antin, Thomas Ruff, Karen Kilimnik, Margherita Manzelli, Willie Doherty, Sophie Calle and Mark Manders. She initiated and organised with Philippe Parreno the seminal international group show of post relational aesthetics entitled .all hawaii eNtrées / luNar reggae and group shows such as Primal Architecture, which included Mike Kelley, Linder and Conrad Shawcross.
Thomas curated and initiated the Welsh pavilion for Venice Biennale 2001,'When the Dragon Wakes' with Cerith Wyn Evans, and in 2008 curated Gerard Byrne at the Lyon Biennale. Thomas was awarded a Millennium Fellowship to produce papers on global frameworks of contemporary art practice at Tate Britain, London. She has lectured on the role of the curator at various symposia and on contemporary Irish art at the Guggenheim with Nancy Spector. As a writer, she has published widely in journals and exhibition catalogues.
About IMMA:
As the national institution for contemporary art, the Irish Museum of Modern Art (IMMA) aims, in all its activities, to create for the public an enjoyable and engaging experience of contemporary art. It achieves this through a dynamic and changing programme of exhibitions and education programmes based in its home at the Royal Hospital Kilmainham and working with partners nationally and internationally. 
IMMA is the home of the national collection of modern and contemporary art and takes responsibility for the care and maintenance of this national resource. We ensure that it is accessible to visitors to IMMA and beyond through exhibitions, collaborations, loans, touring partnerships and digital programmes.
IMMA is committed to supporting artists' work, and works with artists and partners to support the development, understanding and enjoyment of contemporary art in Ireland.
For further information, and images, please contact:
Patrice Molloy  [email protected] / [email protected] +353 (0)1 612 9920
Annette Nugent [email protected]    +353 (0)86 682 0971