IMMA Collection: Freud Project 2016-2021
28/09/2016
Landmark exhibition of world renowned artist Lucian Freud opens in Dublin
21 October 2016 – October 2017
IMMA is delighted to present an exhibition of 50 works by one of the greatest realist painters of the 20th-century, Lucian Freud (1922-2011). The IMMA Collection: Freud Project features a selection of 30 of the artist's finest paintings, and 20 works on paper. The works, on loan to the IMMA Collection from Private Collections, are presented in a dedicated Freud Centre in IMMA's Garden Galleries for five years, with all 50 works on display over the first 12 months.
During this unique five-year project IMMA will present a series of different and exclusive Lucian Freud related exhibitions, with a new programme of events and openings each year. In this first year all 50 works are on display, while subsequent exhibitions will include works and new commissions by other contemporary artists in response to Freud, revealing exciting new perspectives on his work for artists and audiences today.  With this extraordinary resource IMMA will become a leading International centre for Freud research with programmes, education partnerships, symposia and research that will maximise this important opportunity for schools, third level students, artists and audiences all over Ireland and beyond.
Minister for Arts, Heritage, Regional, Rural and Gaeltacht Affairs Heather Humphreys T.D., said; "I am delighted that my Department has been in a position to support this extraordinary Freud exhibition at IMMA. This exciting and innovative project will provide a major boost to the National Collection for the next five years and will also allow IMMA to become a centre of learning and research. I am sure these important works will bring a great deal of pleasure and inspiration to the many people who will visit IMMA in the coming years. The Museum of Modern Art has been very successful in increasing visitor numbers in recent years and I hope this stunning new Freud exhibition will attract even more people to IMMA's beautiful galleries."
This ambitious project has been made possible by the generosity of the lenders and the support of the Department in conjunction with support from the visionary members of the Freud Circle; BNP Paribas and Credit Suisse who have each committed to the project for a period of three years. This commitment will ensure free access for audiences every Tuesday, in addition to the customary free access for full time students and those under 18.
Derek Kehoe CEO, BNP Paribas Ireland, said; "BNP Paribas is delighted to have the opportunity to work with IMMA once again, this time in sponsoring this significant Freud Project. We believe the Project will enrich audiences understanding of the visual arts bringing cultural, social and educational value while supporting the conservation of this very special body of work."
Manish Vekaria, Dublin CEO of Credit Suisse, said: "As partner of IMMA, Credit Suisse is delighted to be supporting the Freud Project. This exhibition allows visitors to appreciate Freud's far reaching influence on a generation of artists who were inspired by the realism of his paintings. The bank prizes innovation and creative thinking in the arts as we do in serving our clients around the world. We have a long-standing commitment to leading cultural institutions that share our resolve to widen access to music and fine arts, bringing great art and ideas to new audiences."
Renowned for his portrayal of the human form, Lucian Freud is best known for his intimate, honest, often visceral portraits. Working only from life Freud's studio was intensely private and he mainly worked with those he was close to, often asking subjects to sit for hundreds of hours over multiple sittings to better capture the essence of their personality. The works in the exhibition, mainly dating from 1970 onwards, explore several of the artist's key themes – works that reflect his interest in the people and the natural world. Among those represented are members of his family; his children, grandchildren, his mother Lucie, other artists and friends and connections in the racing and business world.
The IMMA Collection Freud Project will also look at Lucian Freud's role and legacy, not only in contemporary art and the history of figuration but also within specific themes around human existence, the self, aging, and the physical and psychological relationships between animals and humans. The project will explore his connections with Irish art developments from the early 1950s in particular both as a teacher at the Slade School, and as part of the Soho artistic milieu along with Francis Bacon, which drew Irish artists and writers including Patrick Swift, Edward McGuire, Brendan Behan, Patrick Kavanagh, Anthony Cronin and many others. Freud made several working visits to Dublin, where he found the rawness of the city of that time stimulating.
IMMA Director Sarah Glennie said of the project; "The Freud Project is the first time that IMMA has dedicated a series of galleries to a single collection for an extended period of time. The lengthy duration of the loan will mean that the audience can build a relationship with Freud, really get to know these works and understand how Freud painted, and in creating the dedicated Freud Centre in IMMA's Garden Galleries we are creating a space for looking, thinking, and learning with programmes that will provoke new reflection on Freud's work and what it means in the contemporary world."
This is the second major exhibition of Lucian Freud's work to be shown at IMMA, in 2007 a major exhibition of his work resulted in one of the highest years for visitor attendance to IMMA to date.
During the five-year period of the Freud Project there will be only one other International exhibition of his work; making Dublin the most comprehensive representation of the artist's work in any museum worldwide until 2022.
Admission for this exhibition is €8/5 (concession) with free admission for IMMA Members, full-time students and under 18's. There will be free admission for all every Tuesday.  Monies raised through admission charges will directly contribute to the care and development of the IMMA Collection. Due to the number and delicate nature of the works and the limited circulation space of the historic Garden Galleries, admission will be by timed entry. To avoid disappointment please pre-book your preferred time-slot online in advance of visiting. Online booking will be available from Saturday 15 October. 
The exhibition is supported by the Freud Circle – BNP Paribas and Credit Suisse – and those donors who wish to remain anonymous.
On the occasion of the opening of the project a book has been published which features plates of all 50 works and a series of responses to Freud by 31 contemporary artists including Tracy Emin, Antony Gormley, Sean Scully,  Ellen Altfest,  Kathy Prendergast, Daphne Wright and Amanda Coogan among others. The publication is kindly supported by Christie's and Corrigan & Corrigan. Priced €18.00 it will be available in the IMMA Shop from 21 October 2016.
For further information please contact
Monica Cullinane E: [email protected] T:+353 (0)1 612 9922
Patrice Molloy E: [email protected] T: +353 (0)1 612 9920
For images please contact John Moelwyn-Hughes, Bridgeman Images, London
E: [email protected] T: +44 (0)20 7727 4065
PRESS PHOTOCALL: There will be a photocall with Minister Heather Humphreys TD, IMMA Director Sarah Glennie and David Dawson – Artist, Lucian Freud's studio assistant and friend of 20 years, on Wednesday 19 October at 10.30am. Please contact Monica or Patrice for details and accreditation. 
The exhibition will be formally opened by Minister Heather Humphreys TD on Thursday 20 October at 6.30pm (invitation only event). The exhibition opens to the public at 11.30am on Friday 21 October 2016.
– ENDS –
Additional Notes for Editors
About the artist
Lucian Freud, grandson of the father of psychoanalysis Sigmund Freud, was born in 1922 in Berlin and immigrated with his family to the UK at the age of 10. He studied at the Central School of Arts and Crafts in London and the Cedric Morris's East Anglican School of Painting and Drawing in Dedham. His first solo exhibition, at the Lefevre Gallery in 1944, featured the now celebrated painting The Painter's Room, 1944. From the late 1950's his highly detailed, linear style gave way to thicker pigment, more loosely applied, with bigger brushes, that characterised all of his subsequent work.  Since then Freud became one of the best-known and most highly-regarded British artists of recent times. He was awarded the Companion of Honour and the Order of Merit.
Freud painted notable figures including Elizabeth II, Lord Rothschild, Baron Thyssen-Bornemisza, Kate Moss and fellow artists Francis Bacon, Frank Auerbach and David Hockney. Freud was the subject of numerous museum retrospectives and exhibitions including the Centre Georges Pompidou, Paris; MOMA New York; the Museo Correr, Venice; the Metropolitan Museum of Art, New York; Whitechapel Art Gallery, London; the Hirshhorn Museum and Sculpture Garden, Washington D.C.; Tate Britain; the Scottish National Art Gallery; and at IMMA in 2007. A major retrospective took place at the National Portrait Gallery, London in 2012, a year after the artist's passing.
Associated Talks and Events

Talks and events will be announced throughout the Freud Project. See www.imma.ie for the most up to date information.
IMMA Collection: Freud Project is made possible through the visionary support of the Freud Circle


Official Hotel Partner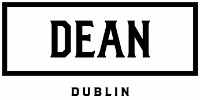 IMMA is funded by: