Education and Community
> Community, Family, Adults & Young People
---

Families


Young People


Adults


Groups
Families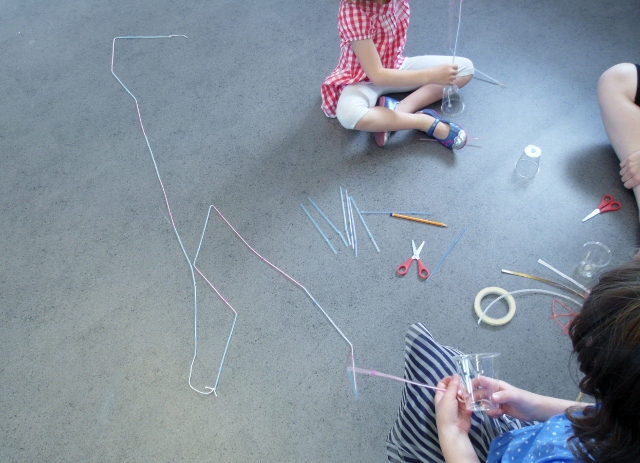 IMMA has a broad range of family programmes to engage audiences of all ages:
Upcoming Family Workshops

Culture Night
6.15pm – 7.30pm | Friday 18 September
On Culture Night, all across Ireland arts and cultural organisations open their doors until late … Begin the evening at IMMA with your family and join in our special workshop for kids and grown-ups. Free, ask at Reception for directions.
Weekly
Family Workshop – Explorer
2.00pm – 4.00pm | Sundays, from 4 October until 6 December
Explorer, IMMA's popular weekly family workshop, returns in October. Get creative as a family, explore artworks with IMMA staff, and enjoy a hands-on workshop in the galleries. Explorer is drop-in, fun and free!
Midterm Break October
Family Workshop – Mornings at the Museum 
10.00 – 11.00am | Wednesday 28 October and Thursday 29 October
It's the Halloween Midterm Break and that means it's time for  again. During this family workshop, children and grown-ups can enjoy visiting an exhibition together and making artworks in the gallery. Free, ask at Reception for directions at 10am.

Look, No Cows (2014)
Click below to watch a short film called Look, No Cows with Siobhán Parkinson. Siobhán served as Ireland's first children's laureate (Laureate na nÓg) 2010-12. In Look, No Cows, she visits her favourite artworks from IMMA's Collection in the museum grounds, as well as talking to children about the artworks, the Royal Hospital and its magnificent garden.
Duration approx. 19 minutes.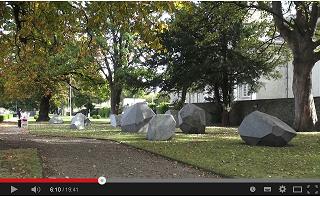 If you wish to be added to our email list for family events please click here and subscribe to 'Family' updates.
Young People
IMMA offers creative experiences for 12-15 year olds and 15-18 year olds which consist of looking, discussing, and making, as well as engaging with IMMA's exhibitions and Collection, and working with contemporary artists. IMMA runs workshops and events for young people during the summer and Easter holidays, as well as during mid-term break.
IMMA Teens | Autumn Art Workshops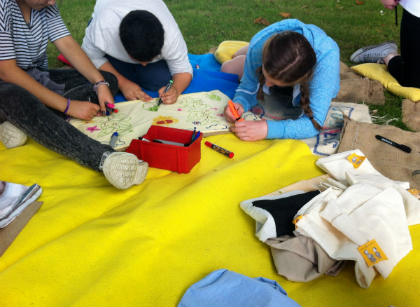 Teens at October mid-term
Meet artists, explore exhibitions, discuss ideas, and make artworks in the studios: IMMA's artist-led workshops for teens are a great way to learn about and experience present-day art. Join us 27-29 October during the October mid-term break for a 3-day hands-on workshop. These workshops are free but must be booked online. Online booking opens soon.
Teens as part of Open House Dublin 2015
Sat 17 October 2.00pm – 4.30pm
Inviting teens 13-18 years old to join us in exploring the historical architecture and interesting exhibitions at IMMA through art-making with Doireann Ní Grioghair. This is a free event run in association with the Irish Architecture Foundation's Open House Dublin 2015. Book here
Contact mark.maguire@imma.ie or edcommbooking@imma.ie for further information.
Teen Midterm Art Workshop
IMMA presents:
• A three day art workshop for teens
• Tuesday 27 to Thursday 29 October
• For 12 to 15 years old, 11:00 to 13:00 each day, book here
• For 15 to 18 years old, 13:00 to 16:00 each day, book here
Join artist Martina Galvin in this exciting 3-day practical workshop taking place in the IMMA studios during the October Midterm Break. The workshop will focus on the process of drawing and sculptural construction, and feature a field trip through which participants can experience the built heritage and natural elements of IMMA's historic site, as well as a gallery visit to a current exhibition.
This midterm workshop is free but must be booked online. Places are limited and allocated on a first come, first serve basis. If, following booking, you are unable to take up your place at the workshop, please inform IMMA as soon as possible so that the vacant place may be reallocated.

Contact IMMA Education & Community for further information.
If you wish to be added to our email list for teens please click here and subscribe for the age category you would like to receive information about; 12-15 years old and/or 15-18 years old.
Click here for IMMA policies on privacy and child protection. 
Adults
Studio 10
Studio10, a programme for adults of all levels of creative experience, includes tours, discussions, and experimental art-making. There are four blocks of three consecutive weekly sessions, with each block addressing a particular exhibition. Based from IMMA's Studio10, it will take place on Fridays 10.00am-12.30pm on the dates below.
18, 25 Sep & 2 Oct, exhibition focus: El Lissitzky: The Artist and the State
9, 16, 23 Oct, exhibition focus: What We Call Love: From Surrealism to Now
30 Oct & 6, 13 Nov, exhibition focus: Chloe Dewe Mathews: Shot at Dawn
20, 27 Nov & 4 Dec, exhibition focus: Grace Weir, 3 Different Nights, recurring
Blocks of sessions are free, no booking is required, and participants may attend multiple blocks as they so wish.

Drawing Each Other with artist Dorothy Smith
As part of a workshop at IMMA on Saturday 17 May 2014 in association with National Drawing Day and Bealtaine 2014, 16 people aged from 10-17 years gathered at IMMA to draw each other. Quick warm-up sketches gradually led to longer 20mins drawings. You can watch the video, showing some of the exploration and adventure of these drawings, by clicking on the image below to launch youtube.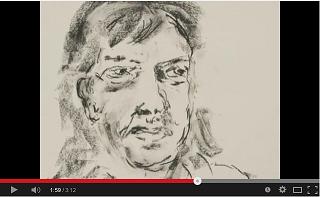 Groups
Pre-booked Guided Tours
Guided tours are available for special interest groups including schools, colleges and adult/community education. Tours are led by IMMA staff and are free of charge except for occasional temporary exhibitions - students in full time education are exempt from this charge. Tour times: Tuesday to Friday at 9.30am; 10:00am, 10.30am, 11.00am and 2.30pm.Booking required.
Maximum School group size 32.Two adults should accompany each school group. Maximum Adult group size 50. Please click here to book a tour online or tel: 01 612-9937, email: frontofhouse@imma.ie, at least two weeks in advance. Please read the Terms and Conditions before booking your tour.
Guided Tour & Workshop
Groups can also arrange a workshop in conjunction with a guided tour. For further information please contact Lisa Moran, tel: 01 612 9912, email: lisa.moran@imma.ie or Caroline Orr, tel: 01 612-9956, email: caroline.orr@imma.ie