Engagement and Learning
> Community, Families, Adults & Young People
---

Families


Young People


Adults


Groups
Families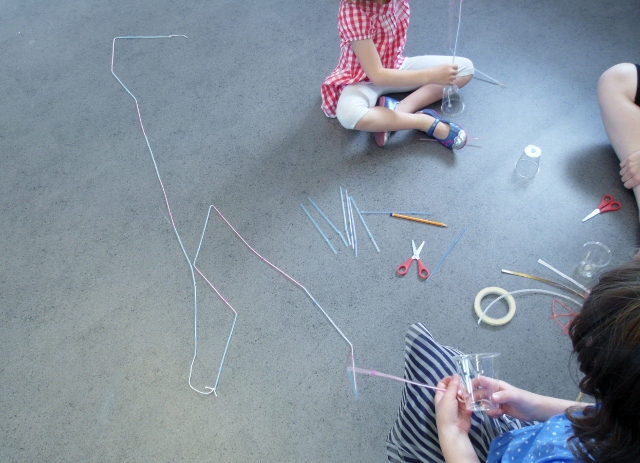 IMMA has a broad range of family programmes to engage audiences of all ages:
Family Workshops

SUMMER FAMILY WORKSHOPS - Mornings at the Museum
Wednesdays & Thursdays throughout July and August / 10-11am
Have some creative family time during the summer holidays. Children and grown-ups can enjoy visiting a gallery and making artworks together. Drop-in to the Main Reception at 10am. Free.
Starting Wed 5 and Thur 6 Jul until Wed 23 and Thur 24 Aug.
Wilder Beings Command! A FREE night of outdoor live performance at IMMA
Saturday 29 July 2017, 7pm -10pm
This unique night expands from the major IMMA group exhibition As Above, So Below: Portals, Visions, Spirits & Mystics. Celebrating art beyond the gallery floor with performances, music, storytelling and dance Wilder Beings Command! is designed to reach out and involve its audience from 9 to 90. Featuring work by artists Gareth Anton Averill, Stephan Doitschinoff, Stephen Dunne and Mark Titchner, Isadora Epstein, Christopher Mahon, Emily Mast, and Edward Clydesdale Thomson in collaboration with Sjoerd Westbroek and Frans-Willem Korsten it will roam across the meadows and the Formal Gardens, building to a grand finale in the Chapel. With moments of procession and ritual across the evening, the audience can play an active part in its unfolding, or just sit back and watch it all unfurl. Wilder Beings Command! is suitable for all ages, however it will be most engaging for those over the age of 9. This event is free, but ticketed. Further details and booking information.

HERITAGE WEEK – Family Workshops
Sunday, 2- 4pm / 20 and 27 August
IMMA will have two family workshops during national Heritage Week. Children and adults can get creative together during a hands-on workshop, exploring new artworks at IMMA, and enjoy the historic building and grounds of the Royal Hospital Kilmainham. Drop-in, free.


Look, No Cows (2014)
Click below to watch a short film called Look, No Cows with Siobhán Parkinson. Siobhán served as Ireland's first children's laureate (Laureate na nÓg) 2010-12. In Look, No Cows, she visits her favourite artworks from IMMA's Collection in the museum grounds, as well as talking to children about the artworks, the Royal Hospital and its magnificent garden.
Duration approx. 19 minutes.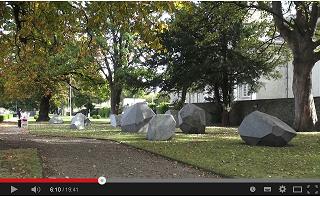 If you wish to be added to our email list for family events please click here and subscribe to 'Family' updates.
Young People
IMMA offers creative experiences for 12-15 year olds and 15-18 year olds which consist of looking, discussing, and making, as well as engaging with IMMA's exhibitions and Collection, and working with contemporary artists. IMMA runs workshops and events for young people throughout the year.
IMMA Teens | Easter Art Workshop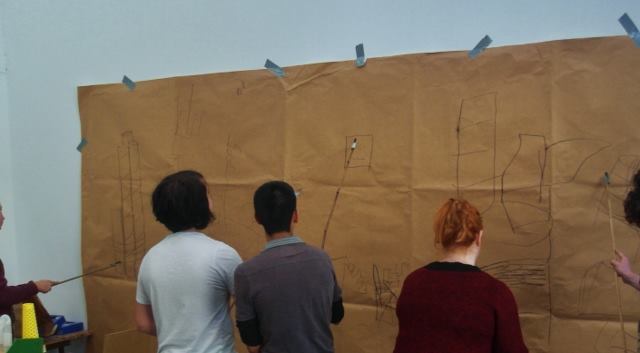 Teen Workshop with Felicity Clear, Oct 2014
 
Two day art workshop for Teens
Workshop for 12-15 year olds takes place 11am to 1pm on Wednesday 19 and Thursday 20 April. The workshop is free of charge. For online booking please click here

Workshop for 15-18 year olds take place 2pm to 4pm on Wednesday 19 and Thursday 20 April. The workshop is free of charge. For online booking please click here 
Join artist Joe Coveney in this exciting 2-day practical workshop taking place in the IMMA studios during the Easter break. The workshop will focus on the process of experimental drawing including drawing with devices such as a stick, ritual drawing, drawing by touch, 3d drawing with string and cardboard tubes, and ephemeral drawings using coloured sand. We'll also be visiting the As Above, So Below exhibition to look at selected art works to inspire our own making in the studios.

---
Contact IMMA Engagement & Learning for further information.
If you wish to be added to our email list for teens please click here and subscribe for the age category you would like to receive information about; 12-15 years old and/or 15-18 years old.
Click here for IMMA policies on privacy and child protection. 
Adults
Studio 10
Studio10, a programme for adults of all levels of creative experience, includes tours, discussions, and experimental art-making. The programme is scheduled into blocks of consecutive weekly sessions, with each block addressing a particular exhibition. Based from IMMA's Studio10, it will take place on Fridays 10.00am-12.30pm on the dates below.

17, 24 February and 3 March

10, 24, 31 March

21, 28 April and 5 May

12, 19, 26 May

Blocks of sessions are free, no booking is required, and participants may attend multiple blocks as they so wish.
Azure

People with dementia and friends, family or professional carers are welcome to be part of our Azure tours. Guides, specifically trained to provide art tours for people with dementia, offer tailor-made tours of specific artworks so participants have the opportunity to explore our exhibitions. Azure tours end with a complimentary cup of tea or coffee together in IMMA's on-site Café its @ IMMA.

Tours:
11am-12.30pm on Fri 10 February
11am-12.30pm on Thurs 9 March
2pm-3.30pm on Tues 11 April
11am-12.30pm on Fri 5 May

For further detailed information on this programme please visit the dedicated Azure page on our website.

Azure is free of charge but booking is essential as places are limited. Please contact Caroline for more information or to reserve places, edcommbooking@imma.ie or tel 01 612 9955.

Drawing Each Other with artist Dorothy Smith
As part of a workshop at IMMA on Saturday 17 May 2014 in association with National Drawing Day and Bealtaine 2014, 16 people aged from 10-17 years gathered at IMMA to draw each other. Quick warm-up sketches gradually led to longer 20mins drawings. You can watch the video, showing some of the exploration and adventure of these drawings, by clicking on the image below to launch youtube.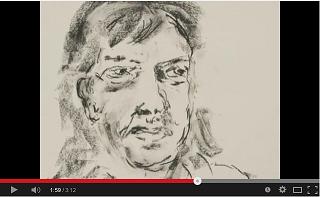 Groups
Pre-booked Guided Tours
Guided tours are available for special interest groups including schools, colleges and adult/community education. Tours are led by IMMA staff and are free of charge except for occasional temporary exhibitions - students in full time education are exempt from this charge. Tour times: Tuesday to Friday at 9.30am; 10:00am, 10.30am, 11.00am and 2.30pm.Booking required.
Maximum School group size 32.Two adults should accompany each school group. Maximum Adult group size 50. Please click here to book a tour online or tel: 01 612-9937, email: frontofhouse@imma.ie, at least two weeks in advance. Please read the Terms and Conditions before booking your tour.