What's New
Culture Night at IMMA 2012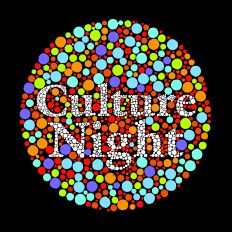 Culture Night Events at IMMA, Royal Hospital Kilmainham, on Friday 21 September from 6.00pm - 9.00pm
Exhibition
6.00pm - 9.00pm
See NEW FAITH LOVE SONG an exhibition by Garrett Phelan, following on from his performance in June with the bell-ringers of both Christ Church Cathedral and St Patrick's Cathedral. For more details on the exhibition click

here.
Culture Night Talk
6.30pm - 7.15pm, North Range, RHK
The History, Art and Science of Bell Ringing: As the exhibition NEW FAITH LOVE SONG draws to its final days (closes Sunday 23 September), Professor Gary McGuire from the School of Mathematical Sciences in UCD presents an illustrated talk which explores the history, art and science of bell ringing. The talk will trace bell-ringing down through the ages, with an Irish emphasis, and will include a live demo. To book for this talk please click

here.
Artists' Residency Programme: Open Studios
6.00pm - 8.00pm
As part of Culture Night we are pleased to open up our Artists' Studios to the public. Come see artist, Rhona Byrne and recent Artists' Residency Project by Culturstruction (Jo Anne Butler and Tara Kennedy) in the studios. For further information please visit

ARP Updates
Refreshments will be served between 7.30pm and 8.30pm in the Johnston Room.
Museum closes at 9.00pm
Free Culture Night Bus to IMMA
Complimentary buses provided by Dublin Bus leave every 20 minutes, IMMA is on Route B from Aston Quay and is the fourth stop on this route.  Route B runs from 6pm – 9pm, with the last bus leaving the city centre at 8.30pm to be at the outermost venues for pick up at 9pm. For more information on bus routes please follow the link to http://www.culturenight.ie/2012/09/culture-night-transport-dublin-bus/