Top Navigation 1
1.2. About IMMA
1.3. Join & Support IMMA
1.4. Contact IMMA
Top Navigation 2

Left Navigation 3
3.1. Exhibitions
3.2. Collection
3.3. Search the IMMA Collection
3.4. Engagement and Learning
3.5. IMMA Residency Programme
3.5.1. Residents by Date
3.5.2. Residents by Name
3.5.3. Coming Soon
3.5.4. News
3.5.5. How We Programme
3.5.6. Public Access 3.5.7. Projects Archive
3.6. National Programme
3.7. IMMA Online: New Developments
3.8. Venue Hire at RHK

Page Body
IMMA Residency Programme > Public Access
Residency Practice and Projects 
The residency supports all stages of the creative process from research through to the realisation of finished artworks. When on residency an artist has to manage their time at IMMA in order to prioritise what would be most beneficial for the development of their overall practice, taking into consideration timing, location, resources and what the artist themselves wish to achieve. An important dynamic to the programme is that the artist gets an opportunity to engage in a dialogue with their peers and the visiting public through facilitating access to their studio practice during their time at IMMA, this is a defining factor to living and working at a location which is providing a public resource where the studio practice is in such close proximity to this public presence. There are many layers of response open to participants during their time spent at IMMA and ARP Projects illustrates the range of engagements and display made by artists while on residency.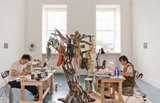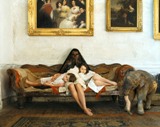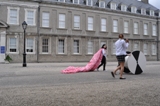 The Process Room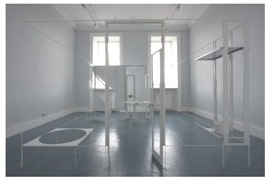 The Process Room has aimed to reveal the creation, exhibition and consideration of contemporary art in a dialogue which has been reflective and complementary to the artist's studio practice. This room was used on a rotating basis and each participant received a two week period to display either developing projects from their studio practice or they could choose to show previous work which had a connection to their relevant studio activities while at IMMA. Please go to ARP Projects to get information on past activities.
ARP Studio Visits
By request, groups and individuals visiting IMMA can arrange to visit residency studios, the accessibility of this service is dependent on availability and timing of the request. For interested individuals and groups it is recommended that enquiries and bookings should be made at least two weeks in advance of a preferred date, please email the programme co-ordinator at janice.hough@imma.ie to find out if a visit is possible. 
On other occasions artists may have a more open door policy with their studio practice and may be happy for members of the public to enter their studio on a more ad hoc basis however this does not apply to all artists on the programme, it would be preferable for any member of the public wishing to enter a studio without prior agreement to check in with main Museum reception before doing so.
Open Studios
There are open studio events organised throughout the year, many of which are free and open to the public. 
Footer Navigation 4