New for families this Summer
Family Workshop - Mornings at the Museum
Wed, Thu, 10 - 11am / until 28 August 
Twice a week families are invited to drop-in for a free introduction to our current exhibitions where children and parents can explore artworks and making art together. Meet at the main IMMA Reception.
Babies in Buggies, Parents with Prams
Fri, 10:45 – 11:30am / until 29 August
Parents with babies in strollers can join us for a free tour of selected artworks from the current exhibitions. Drop in to the main IMMA Reception.
Explorer Point for Families
Sat & Sun
For children and parents who are visiting IMMA at the weekend, make sure to call in to the Landing at the top of IMMA's glass stairs and say hello. We can talk about what might be of interest in the Museum at the moment, and we'll suggest things to see and do while you're in the galleries.
Talking Points
Tue, 10 – 11am / until 26 August, weather dependent
We'll be out and about in the gardens and grounds during the summer, and we'll be delighted to talk to you about the outdoor artworks and history of the Royal Hospital site. 


 
Visit Current Exhibitions - all free!

Hélio Oiticica: Propositions

Isabel Nolan The weakened eye of day

IMMA Collection: Conversations

Group Coordination

Unseen Presence: The Project Spaces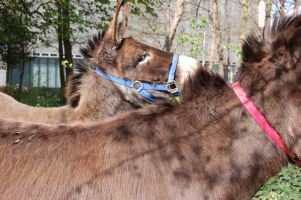 Isabel Nolan, Image courtesy of the artist and Kerlin Gallery, Dublin. © Isabel Nolan. Thanks to the Donkey Sanctuary Irl., Liscarroll, Mallow, Co. Cork, for their assistance
IMMA Residency Programme - Open Call
The online application system for the IMMA Residency Open Call is now open for applications.
To apply for the IMMA Residency 2014 please

click here
We are accepting applications from national and international art professionals - through which residencies will be awarded for 2015. The closing date for applications is 31 July 2014 at 14:00 hrs GMT/Irish Time. 

Click here for more information
Isabel Nolan: The Three Body Problem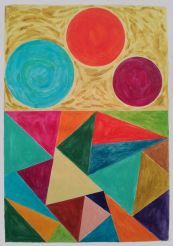 'Three bodies rising' Isabel Nolan, 2013, watercolour on paper, 42 x 29.5 cm
Writing is an important tool for Isabel Nolan, and in parallel with the exhibition Isabel Nolan: The weakened eye of day, she has written a text which exists as an audio work.

Click here for further information and to listen to The Three Body Problem by Isabel Nolan