Upcoming Talks and Events
Lecture-Performance | A past still to come
Thursday 11 Feb, 6pm
The Schrödinger Lecture Theatre, TCD  
Grace Weir (artist), Dr Shane Bergin (physicist, TCD) and Dr Sean Enda Power, (philosopher, UCC) explore concepts of time and recurrence, the paradoxical nature of light and the making of a photograph, held in the lecture theatre where Erwin Schrödinger in 1943 gave a public series of lectures called What is Life?. Book here
Gallery Discussion | Shot at Dawn, a psychoanalytic response
Thursday 18 Feb, 1 - 2pm
East Ground Galleries
In this session Dr. Ian S. Miller (clinical psychologist and psychoanalyst) will respond to Chloe Dewe Mathews' exhibition Shot at Dawn focusing on the subject of trauma and the emergence of psychoanalytic techniques in response to early manifestations of trauma during World War One. No booking required. More info

See the full list of free talks and events
Download the January to February IMMA TALKS pdf
What's On August 2015 - February 2016
Download our current Calendar of Events (pdf)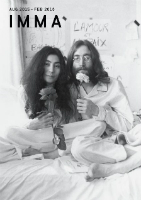 .
Visit Current Exhibitions

Chloe Dewe Mathews: Shot at Dawn (Until 28 Mar)

Grace Weir: 3 Different Nights, recurring (Until 28 Mar)

IMMA Collection: Les Levine: Using the Camera as a Club - Media Projects and Archive (Until 2 May)

IMMA Collection: Nick Miller and the studio of Edward McGuire (Until 2 May)

IMMA Collection: Approaches to Paper (Until 2 May)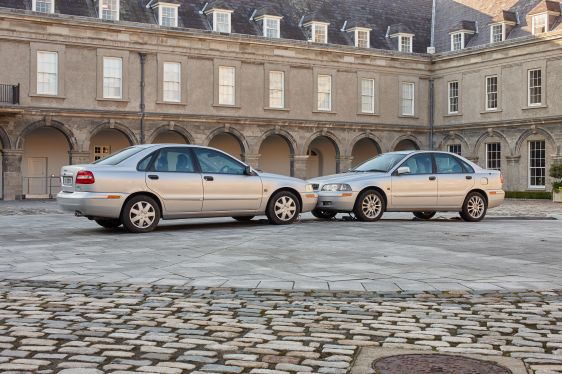 Ange Leccia, Volvo, arrangement, 1986, Installation view Irish Museum of Modern Art, © Ange Leccia ADAGP
IMMA Limited Editions
IMMA creates a selection of strictly limited editions to coincide with many of the major exhibitions at IMMA. A great opportunity to own contemporary art at an affordable price tag, edition artists include Patrick Scott, Louis le Brocquy, Dorothy Cross, Linder, Gerard Byrne, Isobel Nolan, Isaac Julien and more. Browse the IMMA Limited Editions.