Upcoming Talks and Events
Heritage Week Family Workshop
New Art in an Old Place
Sunday 30 Aug, 2.00 – 4.00pm
Children and grown-ups can explore and enjoy the historic Royal Hospital Kilmainham and the artworks at IMMA during a hands-on workshop as part of Ireland's Heritage Week – it's drop-in and free. Ask at Main Reception for details on the day.
Open Call for Iranian and Irish Critical Writers
Application Deadline: 31 August 2015
IMMA is delighted to announce an international residency exchange for critical writers in the area of visual arts with Kooshk Residency in Tehran, Iran. More info
See the full list of free talks and events
What's On August 2015 - February 2016
Download our current Calendar of Events (pdf)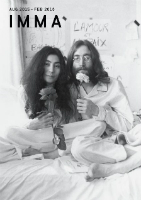 Visit Current Exhibitions - all free

Etel Adnan (Until 12 September)

Stan Douglas: Mise en Scène (Until 20 September)

El Lissitzky: The Artist and the State (Until 18 October)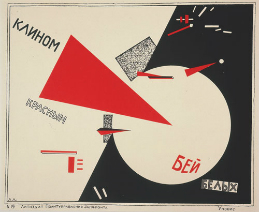 El Lissitzky, Klinom krasnym bej belych, Beat the Whites with the Red Wedge, (1919-1920) reprint 1966, offset on paper, 48,8 x 69,2 cm, Collection Van Abbemuseum, Eindhoven,The Netherlands, Photo: Peter Cox, Eindhoven, The Netherlands
IMMA Limited Editions
IMMA creates a selection of strictly limited editions to coincide with many of the major exhibitions at IMMA. A great opportunity to own contemporary art at an affordable price tag, edition artists include Patrick Scott, Louis le Brocquy, Dorothy Cross, Linder, Gerard Byrne, Isobel Nolan, Isaac Julien and more. Browse the IMMA Limited Editions.
New limited edition in stock:
Printed on the occasion of the exhibition Etel Adnan, you can purchase one of 100 limited edition prints of Etel Adnan's Untitled (#213), 2013 from IMMA here.