Top Navigation 1
1.2. About IMMA
1.3. Join & Support IMMA
1.4. Contact IMMA
Top Navigation 2

Left Navigation 3
Visit IMMA
1. Opening Hours
2. How to get there
3. Public Tours
4. IMMA Shop
5. Links
6. Cafe itsa@imma


3.1. Exhibitions
3.2. Collection
3.3. Search the IMMA Collection
3.4. Engagement and Learning
3.5. IMMA Residency Programme
3.6. National Programme
3.7. IMMA Online: New Developments
3.8. Events at IMMA/RHK

Page Body
Visit IMMA
Museum opening Hours
Tuesday - Friday:

11.30am - 5.30pm
Saturday:
10.00am - 5.30pm
Sunday and Bank Holidays:
12noon - 5.30pm
Monday: Closed
Last Admission 5.15pm
Admission is Free
except for occasional special exhibitions
Gardens, Café and Shop
The beautiful formal Gardens of the RHK are free of charge and open Museum hours

itsa@imma Café
Monday: 10.00am - 3.00pm
Tuesday - Saturday: 10.00am - 5.00pm
Sunday and Bank Holidays: 12noon - 5.00pm
The Café is located downstairs in the old kitchens of the Royal Hospital. Entrance is across the courtyard from the main IMMA reception.
IMMA Shop
Tuesday - Saturday: 10.30am - 5.00pm
Sunday and Bank Holidays: 12noon - 5.00pm
Monday: Closed
The Shop is located on the first floor of the Main Galleries, above IMMA reception.
How To Get Here
The main Museum Entrance is on Military Road. Directions below are for this entrance. There is also a secondary entrance (Pedestrian only) on South Circular Road, opposite the Courthouse at Kilmainham Gaol.
By Luas (tram): Take the Red line to Heuston Station. IMMA is an 8 minute walk via Military Road.
By bus: You can reach IMMA by taking a bus to either Heuston Station (145, 79 and 79a from Aston Quay) and then taking an 8 minute walk via Military Rd, or to James St Hospital (13, 40, 123 from O'Connell St and Dame St.) which is also an 8 minute walk via steps to Bow Lane onto Irwin St and Military Rd.
By car: 10 minute drive from city centre. Parking just €2 for the first three hours and then €2 per hour thereafter. 
On foot: Approximately 30 to 40 minutes from city centre.
By train: 8 minute walk from Heuston Station; from Connolly and Tara Street Stations by 90 bus to Heuston.
By Dublin Bikes: There are a number of Dublin Bike stands near IMMA, one at the entrance on Military Road (outside Supervalu) and another on Kilmainham Lane.
**Please note there is no parking available in the IMMA car park on Saturday 9 and Sunday 10 July 2016, due to State events being held on site. The Galleries will be open as normal and pedestrian access is not affected Click here for more info
CCTV Policy
We would like to make our visitors aware that CCTV is in operation at IMMA, any enquiries regarding this should be sent to the Data Controller, IMMA, Military Road, D08 FW31.
Location Map
Nearby Visitor Attractions
Walkable in approx. 15-20 minutes
Kilmainham Gaol, 10 minutes
(Directions)
Guinness Storehouse, 15 minutes
(Directions)
NCAD Gallery, 20 minutes
(Directions)
National Museum of Ireland: Decorative Arts & History (Collins Barracks), 20 minutes
(Directions) 
Official Hotel Partner
If you're looking for a hotel in Dublin, we highly recommend Dean Dublin, IMMA's Official Hotel Partner. Since they opened their doors in 2014, Dean Dublin has strived to create a fun and vibrant space for their guests, right in the heart of the city. Dean Dublin showcases original artworks by Irish artists throughout the hotel and their collection, curated by James Earley, features many artists whose work is also represented in the IMMA Collection; these include Irish artists Mark Francis, Richard Gorman, Patrick Scott and Samuel Walsh.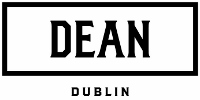 Footer Navigation 4