Top Navigation 1
1.2. About IMMA
1.3. Join & Support IMMA
1.4. Contact IMMA
Top Navigation 2

Left Navigation 3
3.1. Exhibitions
3.2. Collection
3.3. Search the IMMA Collection
3.4. Engagement and Learning
3.5. IMMA Residency Programme
3.5.1. Residents by Date
3.5.2. Residents by Name
3.5.3. Coming Soon
3.5.4. News
3.5.5. How We Programme
3.5.6. Public Access
3.5.7. Projects Archive
3.6. National Programme
3.7. IMMA Online: New Developments
3.8. Venue Hire at RHK

Page Body
IMMA Residency Programme > About
IMMA's residency provides opportunities for artists, curators, critical writers and art professionals to research and develop their practices, it supports both emerging and established professionals, working in any medium by application or invitation and is open to Irish and international applicants.†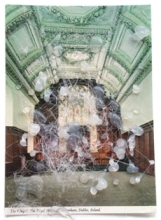 The residency is a unique programme which is submerged in the urban context of contemporary Irish culture, housed and mentored onsite at the Irish Museum of Modern Art, this prime location offers a natural catalyst for contemporary creativity and dialogue. The Museumís Collection, Exhibitions, Education and Community Programmes, National Programme, Talks and Lectures, and 17th-century architecture and grounds all provide a dynamic starting point for participants to expand and explore their studio practice and potentially develop new avenues of research where IMMA residents can tap into the many resources available to them.†

What does the artist get?
Participants have opportunities to engage in public conversations and open studio events during their time at IMMA, artists can propose to the Museum the dissemination and manifestation of their art practice through various contexts that may come to light during their time spent at IMMA. The live / work location onsite offers opportunities to participants to meet with the public, art professionals, the local community and colleagues to expand practices and discourses. The aim of the residency is to generate a fresh creative space for participants at a crucial point in their career (whether they are emerging or established art professionals), to provide access to Museum personnel and resources, and for the participating artists to leave IMMA with expanded possibilities, new networks and in some cases even new works. The residency provides a professional platform for international artists, curators, critical writers and art professionals to come and live in Dublin for a concentrated period of time within an affordable and creative context alongside participating Irish artists.

Where does an†IMMA Residency†participant live and work?

The residency operates in converted coach houses adjacent to the main Museum building. There are eight studios at IMMA, four loft spaces (two large, one medium & one small) and four large ground floor spaces. There is a communal house called the Flanker Building which has five bedrooms, two kitchens, two bathrooms and can facilitate live-in wheel chair access on the ground floor. There are also three self-catering apartments above some of the studios. Laundry facilities are provided onsite. Each studio and complementary accommodation comes with a phone line, full internet access, heating and electricity. All studios are equipped with heating facilities, basic tool kits, desk lamp, phone and wireless internet.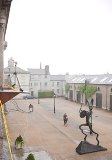 †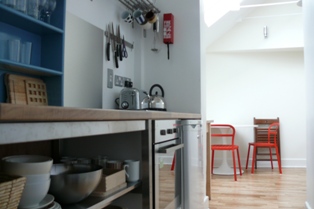 ††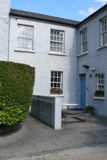 How long is a residency?
The duration of residencies at IMMA can range anywhere from two months up to six months.
How many artists participate on the programme yearly?
The†IMMA Residency Programme†has a yearly average of 16 participants the majority of whom are selected from an open call for applications once a year. For further information about the residency please click

here .
Footer Navigation 4